Crafting and testing different builds is one of the most fun things you can do in The Division 2. But how do you start farming gear as a beginner?
In this guide, I will show you how to easily craft a skill build to farm gear as a solo player.
This build is one of the easiest builds to put together and it will be the perfect starting point for beginners.
You can use this build in missions and other activities. But it's most useful for farming gear for other builds. Let's see how it works.
Note: I've used this build in Challenging difficulty to farming my DPS gear set, which I now enjoy using to farm other builds. I've struggled to survive with this build on Heroic difficulty. I advise you to start with Challenging and then work your way up.
The Build In Action (Gameplay)
Playing this build is super easy. Simply activate your turret and drone, and hide behind the cover while the skills kill all the enemies.
If things get boring, pop out from the cover from time to time to take down a couple of enemies.
Here's what you need for the build.
The Skills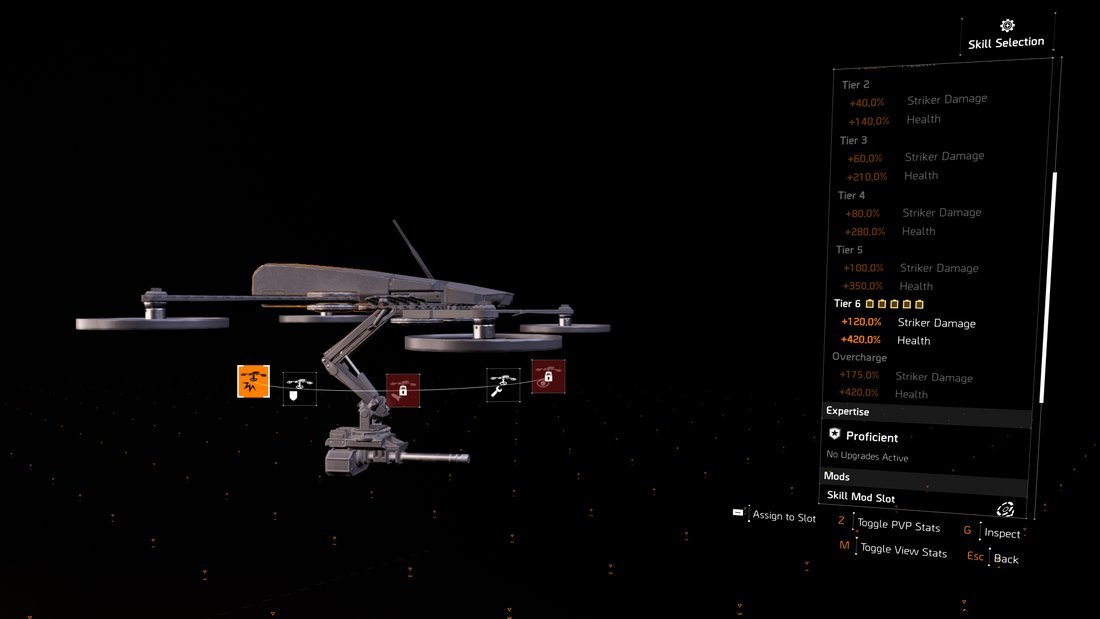 For the skills, use the Assault Drone and Assault Turrets.
Try to get at least 5 skill cores with your gear as it will determine how well your turret and drone deal damage.
Weapons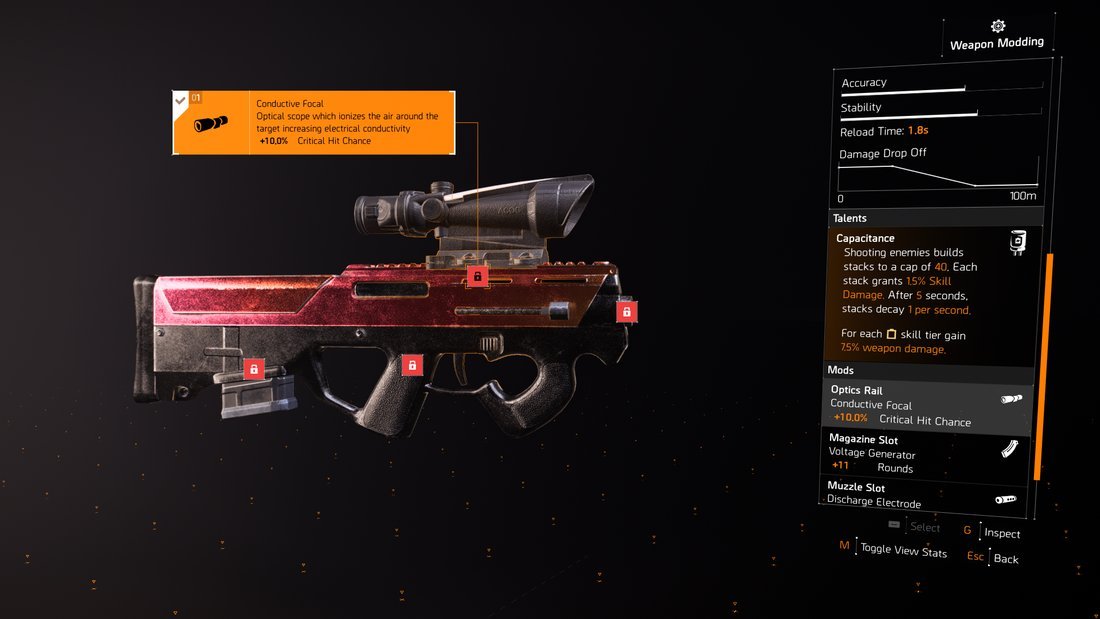 It doesn't really matter which weapons you use for this build because you will be using your skills to do all the work.
I'm using The Capacitor as it has a talent that boosts skill damage when shooting enemies. But it's not required. I used a normal Assault Rifle with the Perfectly in Sync talent. It's fairly common talent you can find on ARs. If you can't find a weapon with this talent, don't worry too much. You can get away with any weapon when using this build.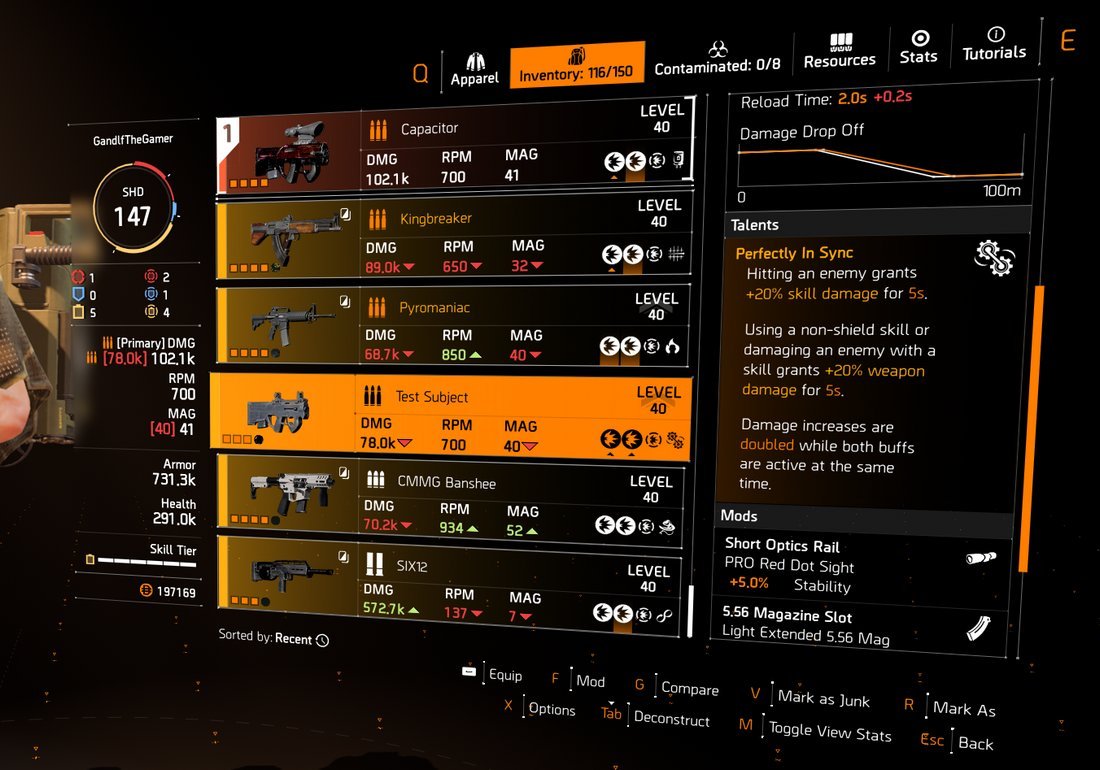 For secondary and sidearms, use whatever you like.
Gear
I'm using the Rigger gear set for this build.
Now, I know this build was supposed to be about farming gear so why am I using a gear set? Well, you have to start somewhere and this should be the first gear set that you farm.
I will show you how to easily farm this gearset without grinding in a moment. But first, here's why I'm using this gear set.
The Rigger gear set has bonuses that grant higher skill damage and skill duration. That's the main reason to use this gear set. So make sure to equip all 4 items.
Make sure that you get the Rigger backpack as well. This backpack has a talent that instantly resets your skill cooldowns. This means you can instantly reset the skill cooldowns to take down enemies.
Just make sure the skills don't get destroyed, otherwise, they will take the usual cooldown time.
For the Chest piece, I'm using a Fenris Group chest as it gives 10% Assault Rifle damage.
Again, this is not required. Use any gear piece you like.
And the same goes for the mask as well.
How To Farm Gear Sets Easily
Farming gear in Division 2 is actually so much easier now.
All you have to do is go to The Summit and choose which gear set you want to farm.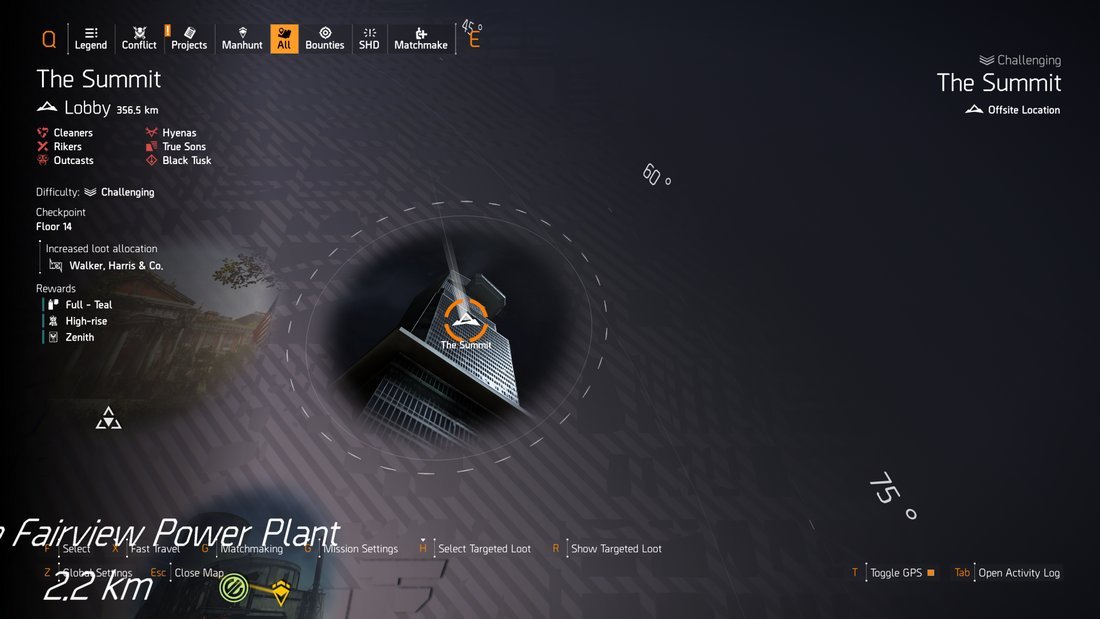 On PC, press and hold H key to select loot. It's that easy.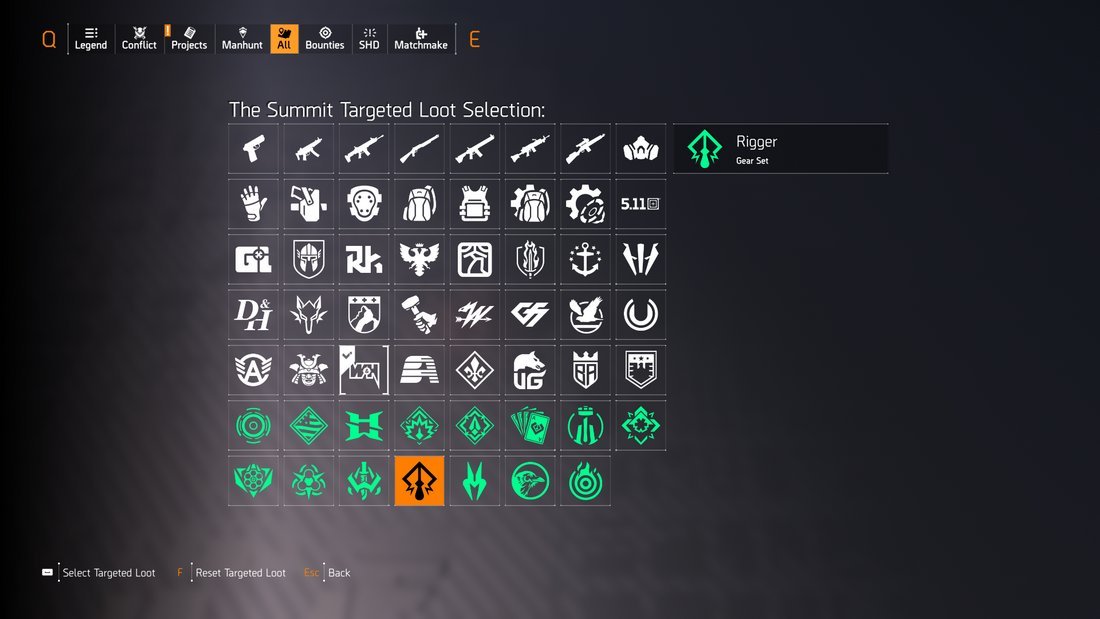 Set difficulty to Hard or Challenging and go through the first 10 levels.
Then reset and go again until you find the necessary gear pieces for the build.