You don't need expensive gaming rigs or gaming laptops to enjoy gaming.
Even if you have a decade-old laptop or a PC with a dual-core CPU and an integrated graphics card, you can still play some cool games.
I recently figured this out when I had to stay at my parent's house. I only had an old laptop with a dual-core CPU, 1GB integrated Intel graphics, and 4GB RAM. But I managed to make the most of it.
In this list, I round up some of the best games I tried out on my laptop and the games that worked flawlessly without any issues.
Minimum Requirements for these games:
Dual-core or better CPU
4GB RAM
1GB Integrated Intel HD graphics
Internet connection
Windows 7 (minimum) or newer
External mouse (optional but recommended)
You may have to lower the graphics settings to get better FPS in some games.
1. Half Life 2
You're not a true PC gamer if you haven't played Half Life 2.
Half Life 2 is the game that kicked off the first-person shooter genre. If there's a game that comes close to being perfect, it's Half Life 2.
This game has everything from a captivating story to incredible gameplay, action, puzzles, gravity guns, and more.
Half Life 2 is a very old game but it's still highly enjoyable. You'll only need 512mb VGA to play this game.
2. Borderlands
The original Borderlands game is still super fun to play, especially with a friend. It has a great story, fun gameplay mechanics, and lots of loot to keep you playing over and over again.
The best part is that the game can run with just 1GB RAM and a 256mb graphics card.
3. Left 4 Dead 2
Left 4 Dead 2 is another iconic game that defined the multiplayer survival horror genre. The game may be old but it still has a healthy player base. You can jump in with a team of friends or play with strangers to mow down some zombies together.
The game only requires 2GB RAM and 128mb graphics card.
4. Stardew Valley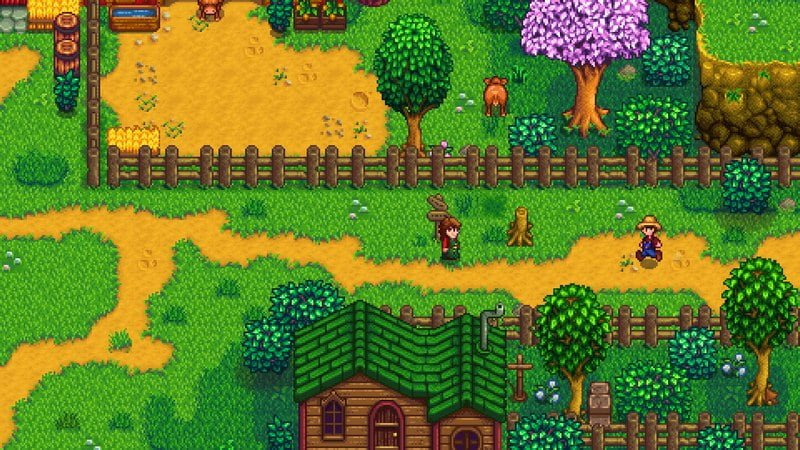 Stardew Valley is a fun role-playing game with old-school gameplay mechanics and retro pixel-art graphics. The game is super fun and involves a cool farming aspect to it as well.
The game only requires 2GB RAM and 256mb video memory.
5. Diablo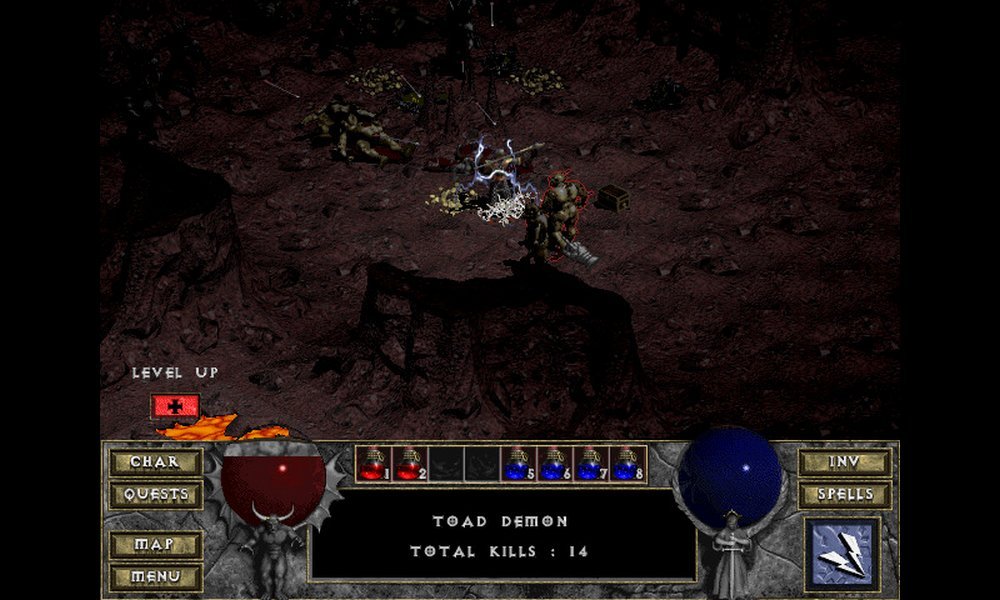 It's been over 25 years since Diablo came out and it's still one of the most beloved games by ARPG fans.
You can now buy the original Diablo from GOG.com and play the game on your laptop. It'll even run on a calculator so you can buy this game confidently.
The game feels clunky and old. But if you love ARPGs, you'll enjoy the hell out of it!
6. Max Payne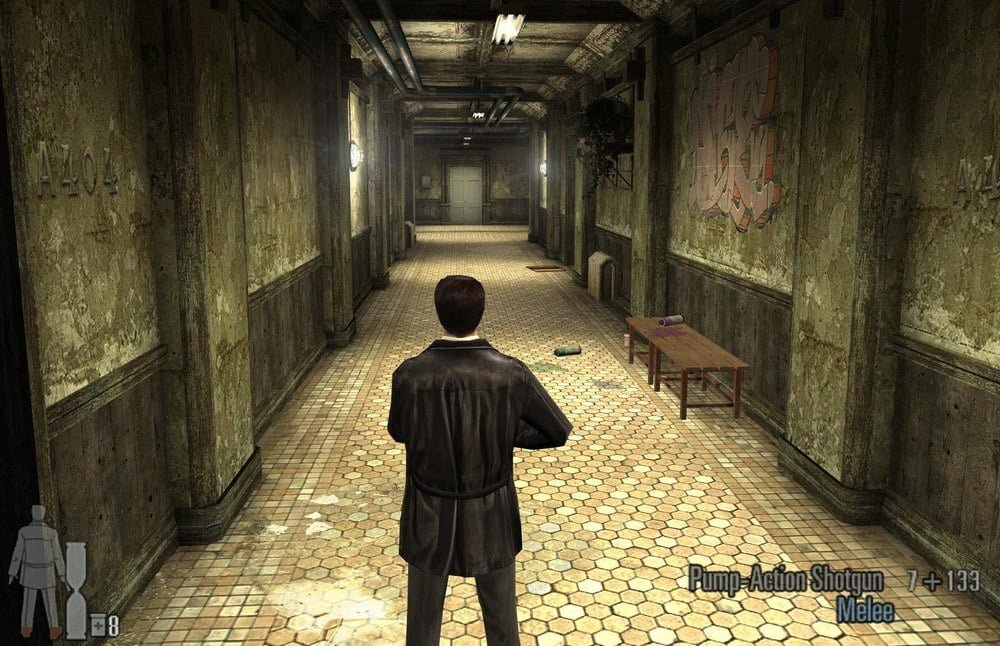 Max Payne 1 and 2 literally defined the third-person shooter genre. The bullet-time mechanics and the gripping story made this game one of the most iconic games ever made.
I strongly believe the first two Max Payne games should be played by everyone at least once in their lifetime.
7. Terraria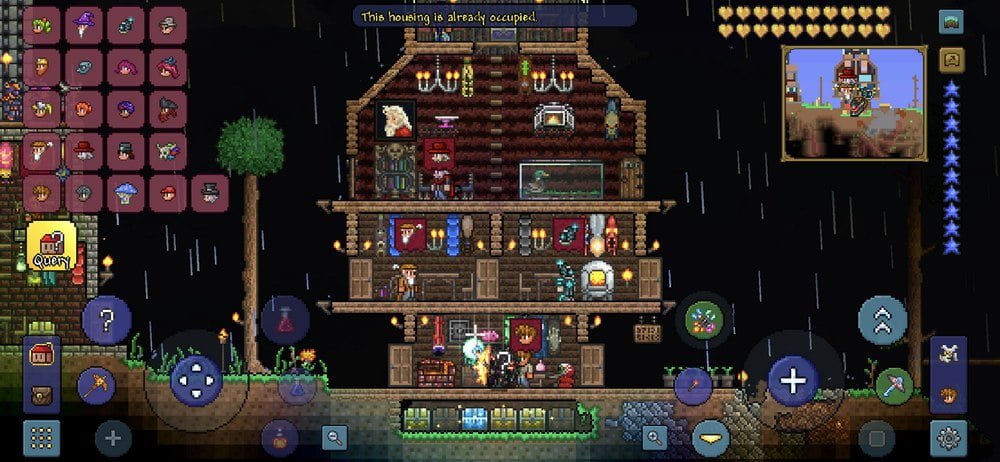 Some compare Terraria to Minecraft. But for me, it's a game that's much more entertaining than Minecraft.
Mainly because, unlike Minecraft, Terraria has much simpler crafting and boss battles to keep you busy for hours and hours. The game is usually super cheap on Steam as well.
8. Shadowrun Series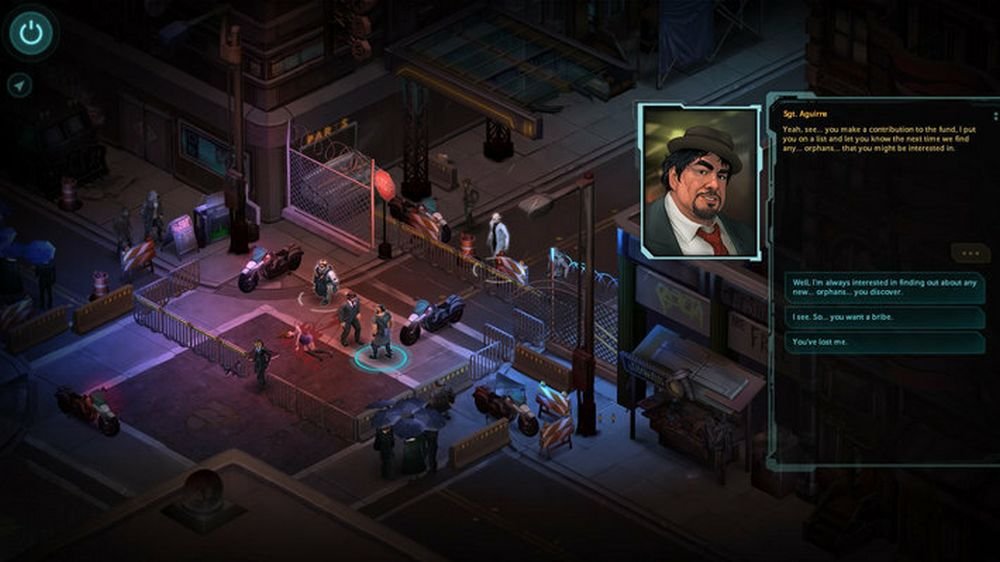 Shadowrun is one of the best CRPGs out there. Whether you're a fan of CRPGs or looking to get into the genre, this is the perfect game series to start your journey.
Shadown series consists of three games that have well-written stories and action-packed gameplay. Unlike most other CRPGs, Shadowrun is not too sophisticated. You don't have to spend hours reading guides to play this game. It's a good entry point for newcomers to check out the CRPG genre as well.
The game will run smoothly on your laptop or low-end PC. It only requires a 256MB VGA.
9. Call of Juarez: Bound in Blood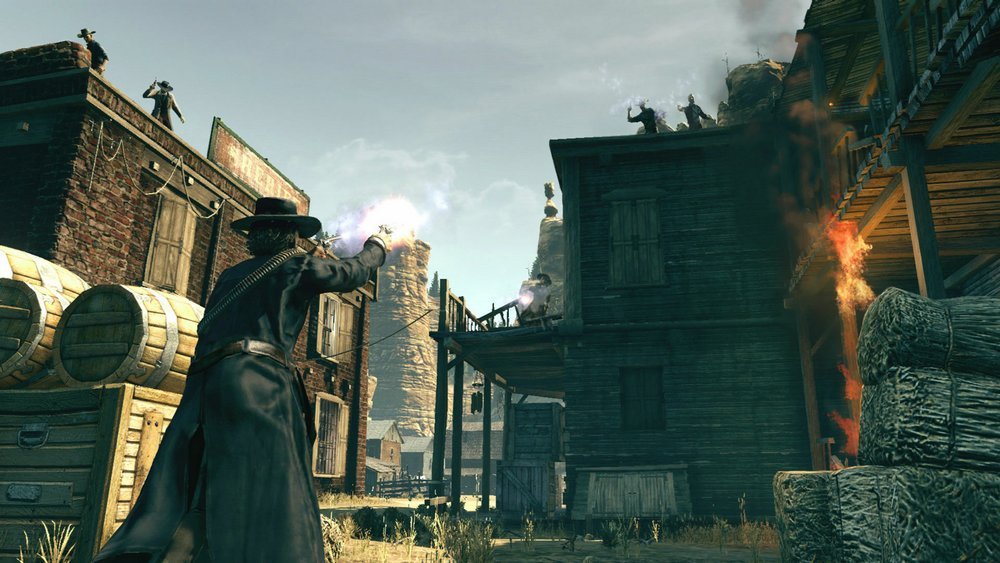 Call of Juarez is a really great game that takes place in the Old West. It has an amazing story that blew me away and has fun combat game mechanics to keep you engaged throughout the playthrough.
This game only requires 1GB RAM and 256 MB of graphics. It'll run smoothly on your laptop. It goes on sale for dirt cheap on both Steam and GOG as well.
10. Skyrim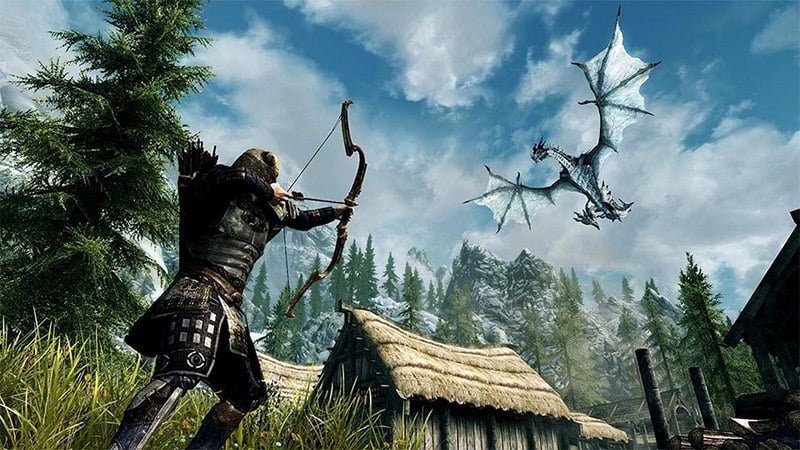 People are still playing Skyrim on all kinds of devices. The great thing about this game is that it runs on almost any machine you can find. Some are even playing it on ATM machines.
Skyrim is a role-playing game with a massive open world where you can spend hours upon hours exploring, doing missions, looting, and fighting dragons. It's arguably the best RPG game ever made.
I managed to Skyrim on my laptop with the graphics set to Low.
Don't get the Special Edition. Get the original game. It's pretty well hidden on Steam. But you can find it on Google.
11. Torchlight 2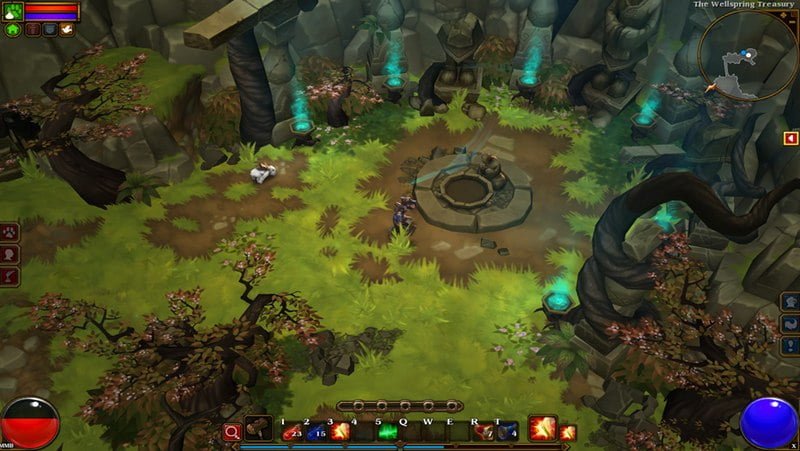 If you're a fan of Diablo games, you're going to love this game. Torchlight is a creative ARPG game developed by the same folks behind Diablo 2.
The game ran smoothly on my laptop with Medium graphics. I got the game for basically free since I already had Origin Access pass. I'd recommend you to also get Access pass as it includes lots of games that are perfect for low-end machines.
12. Commandos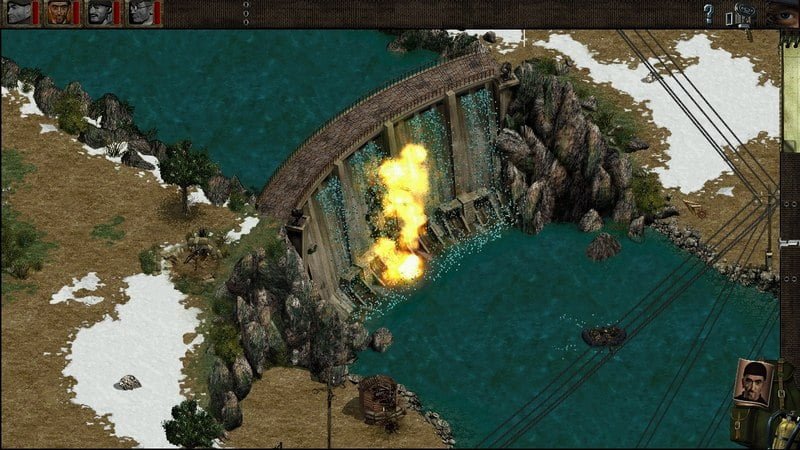 Commandos is one of my all-time favorites. Of course, I jumped back in playing the game on my laptop. It runs great with Max settings but the game is not optimized well for modern machines.
An HD version of the game is on the way. You can hold up until the release if this is not your forte.
13. Victor Vran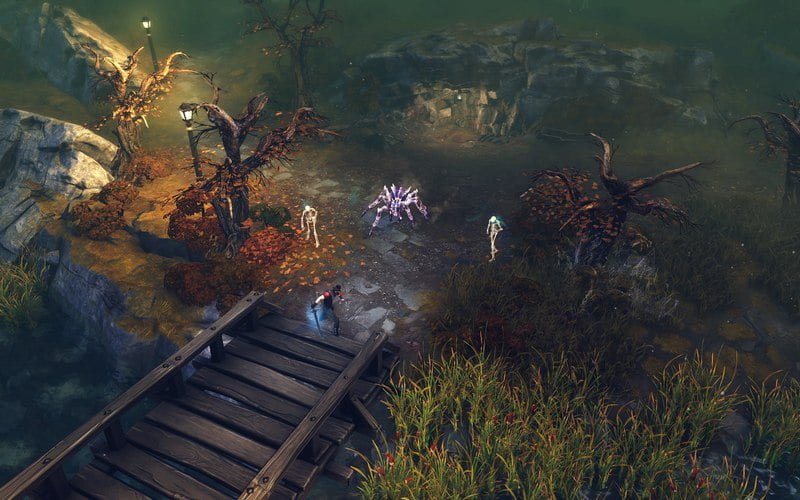 Victor Vran is another awesome ARPG game with some fun gameplay mechanics. The game is old but still fun to play. It runs great on my laptop too.
Wait for a Steam sale to grab this one for cheap.
14. Grim Dawn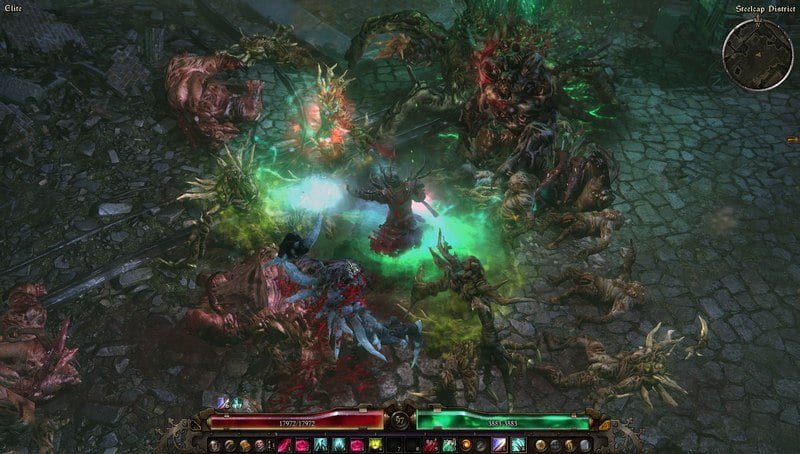 Grim Dawn is one of the best ARPG games you'll ever play. I got the base game for just $2 bucks on a Steam sale. I loved it so much I got all the DLCs as well.
This is a game you must play if you love games like Diablo 3.
You can run the game on Medium graphics on a low-end laptop.
15. Guacamalee
If you're a fan of arcade-style superhero-like fighting games, this is a fun game you should check out. It features a fun storyline, awesome fighting mechanics, and a creative art style that makes the game fun to play for hours.
I actually got the game for free during a Steam promotion. Runs great on my laptop.
16. Moonlighter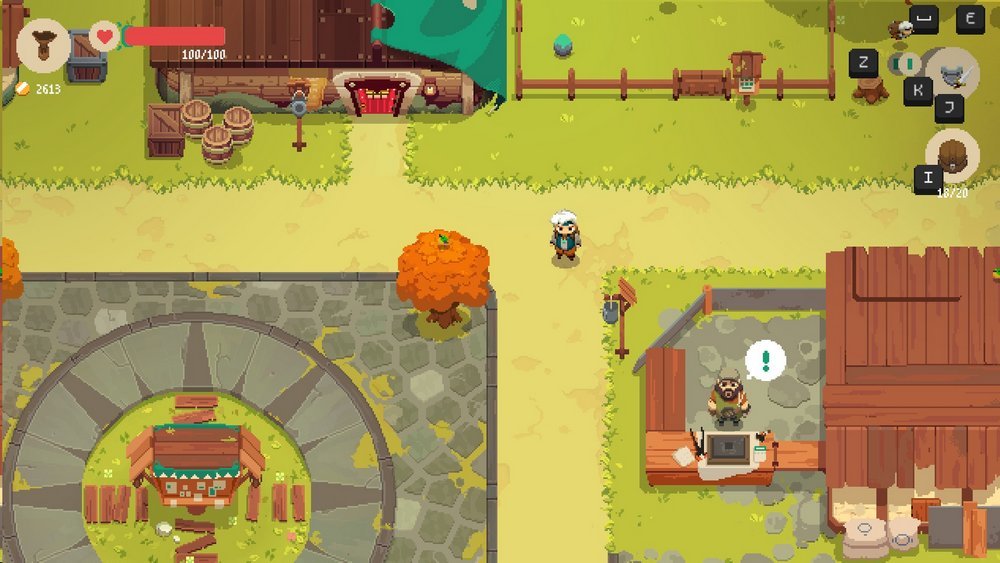 Moonlighter is another loot-and-grind type of game with pixel-art-style graphics. It runs great on low-end laptops.
The game is pretty fun. Basically, you enter dungeons, kill monsters, loot stuff, and sell them in your shop to get upgrades. It's a fun cycle. Read my review for more details.
This game is also included in Origin Access.
17. Dead Cells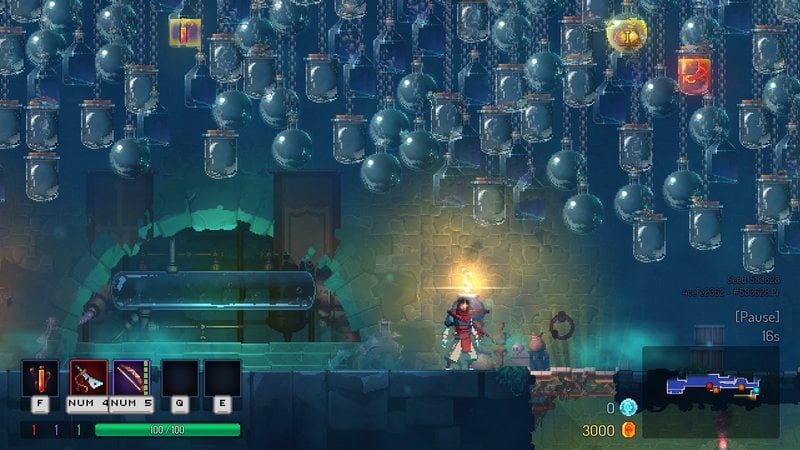 Dead Cells is a rogue-lite game featuring pixel-art style graphics and arcade platformer gameplay. What's unique about this game is that the game features procedurally generated levels that change every time you start the game.
The game can be fun and frustrating at the same time. Read my review and give it try.
In Conclusion
While Steam is usually the go-to platform for gaming, you should also check out GOG.com. It has the largest collection of retro and old-school games, which are guaranteed to run on your low-end machines.
Games on GOG are a bit expensive as they are DRM-free. Keep a wishlist of your favorites and grab them on a sale.