When it comes to games with rich storylines, in-depth campaigns, and characters with personalities, nothing beats a good old-fashioned CRPG.
I used to hate CRPGs but lately, I've found them to be quite fascinating. Now I have an entire collection of CRPGs that I'm playing constantly.
I think as we mature our preference in games also matures. We seek more complex and relaxing games to dive into rather than shallow multiplayer FPS games.
If you're also on that path searching for the best CRPG to play this year, then this list is for you.
Here, you'll find a shortlist of the best classic role-playing games available right now. These are the CRPGs with the best campaigns, gameplay, and beautiful graphics.
Let's start with my favorite of them all.
1. Divinity Original Sin 2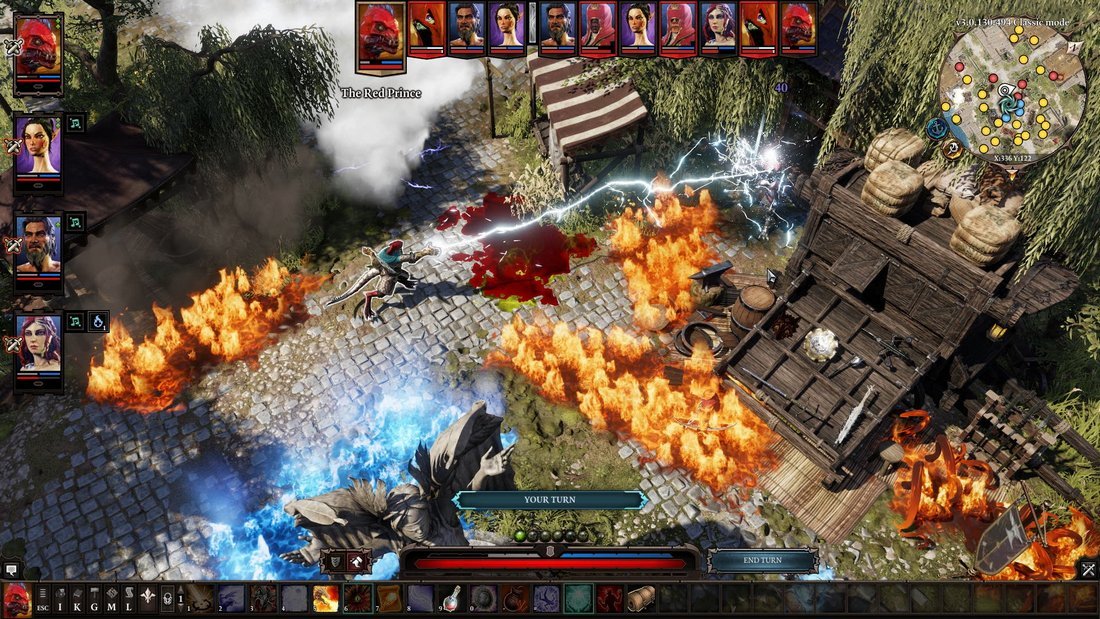 Available On: PC, Xbox, PlayStation, Switch
Divinity Orignal Sin 2 is a well-known title in the CRPG genre. If you ask any CRPG fan to recommend you a game, they will immediately mention DOS2.
This is a game that captures the essence of CRPGs into a modern masterpiece that has stunning graphics, an interesting storyline, complex characters, and engaging combat.
Simply put, DOS2 is a game that has all the right stuff to make it arguably the best CRPG available today.
Thousands of gamers are still playing this game on PC alone. Trying new builds, using different approaches, and alternate storylines, offers plenty of replayability in this game.
2. Pillars of Eternity
Available On: PC, Xbox, PlayStation, Switch
Pillars of Eternity is often recognized as the game that revived and revitalized the CRPG genre. We have this amazing selection of CRPGs today all thanks to this game.
Pillars of Eternity is not the most modern or polished game. Compared to DOS2, it's a bit far behind in terms of graphics and gameplay mechanics.
But, as a CRPG fan, you must play this game at least once to experience its great story-rich campaign.
3. Pillars of Eternity 2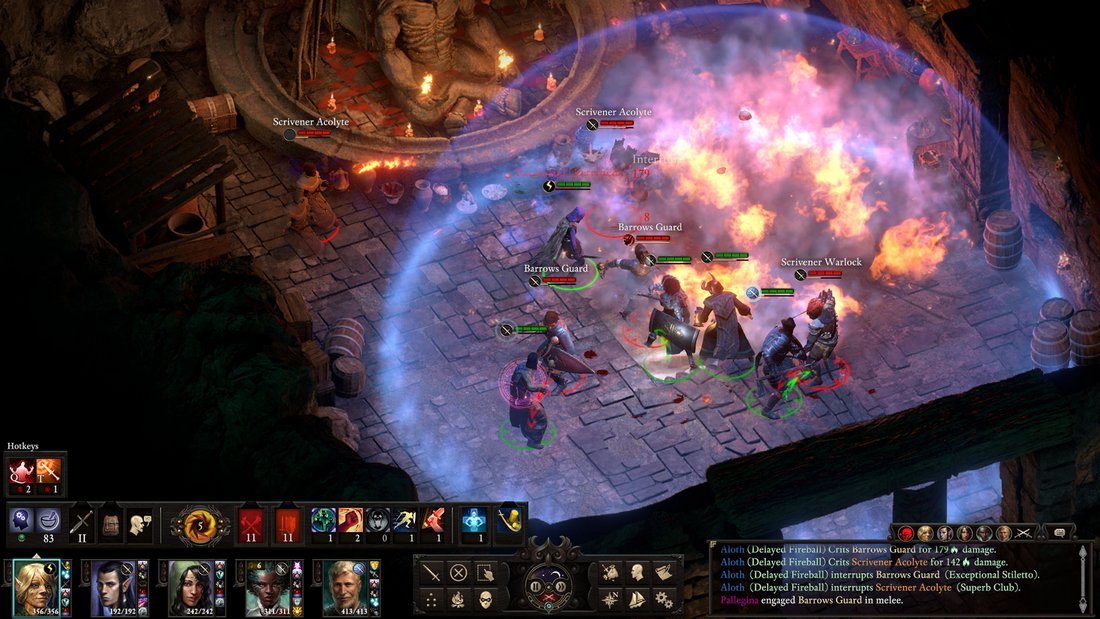 Available On: PC, Xbox, PlayStation, Switch
Once you complete Pillars of Eternity, be sure to jump right into the sequel. It's much more advanced and well-polished than its predecessor and includes a much more engaging storyline.
This game also allows you to play in both real-time with pause and turn-based combat styles. Playing the game in real-time with pause combat offers a fresh perspective for players.
4. Baldur's Gate 3
Available On: PC, PlayStation
Baldur's Gate 3 is developed by Larian Studios, the same folks behind DOS2. It's been in Early Access on PC for a while and it's finally getting a full release in August.
When this game comes out, it will be ranked at the top of this list. There's no doubt about it.
Baldur's Gate 3 is the most innovative and advanced CRPG we have right now. It's rich with lore and an incredible story that will captivate any and every CRPG fan right away. Needless to say it's the most ambitious CRPG of our time.
5. Pathfinder: Wrath of the Righteous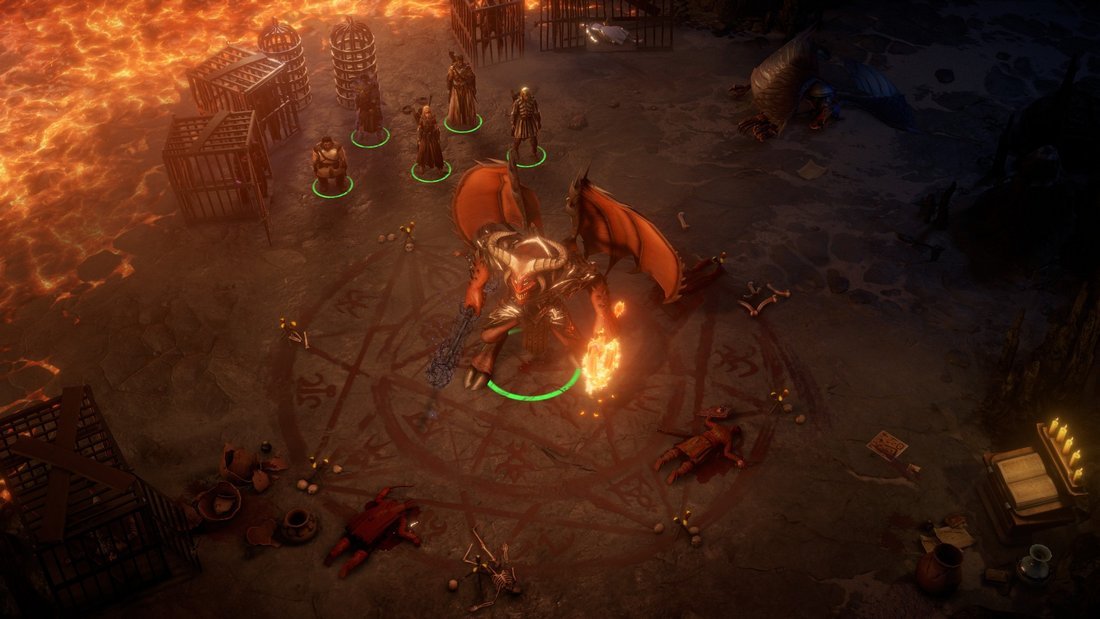 Available On: PC, Xbox, PlayStation, Switch
Wrath of the Righteous is the best title in the Pathfinder series. And you don't have to play Kingmaker to jump into this game.
This CRPG also features stunning graphics and gameplay. It has a captivating story too. Most CRPG veterans say WotR is too complex for beginners. So you should try this game once you have some experience with other titles.
6. Disco Elysium
Available On: PC, Xbox, PlayStation, Switch
Disco Elysium is more of a story-rich CRPG. It features a detective-style campaign that determines the story based on the choices you make. So choose carefully.
Disco Elysium won many awards in the year it was released and they were well deserved. If you like a CRPG with a good story and no combat, this one is made just for you.
7. Solasta: Crown of the Magister
Solasta is the perfect CRPG for fans of the classic Dungeons and Dragons board games. This game uses the same classic dice roll mechanic in the game.
Solasta is more of a combat-heavy CRPG but it has a pretty great story too. And the graphics look absolutely incredible.
8. Wasteland 3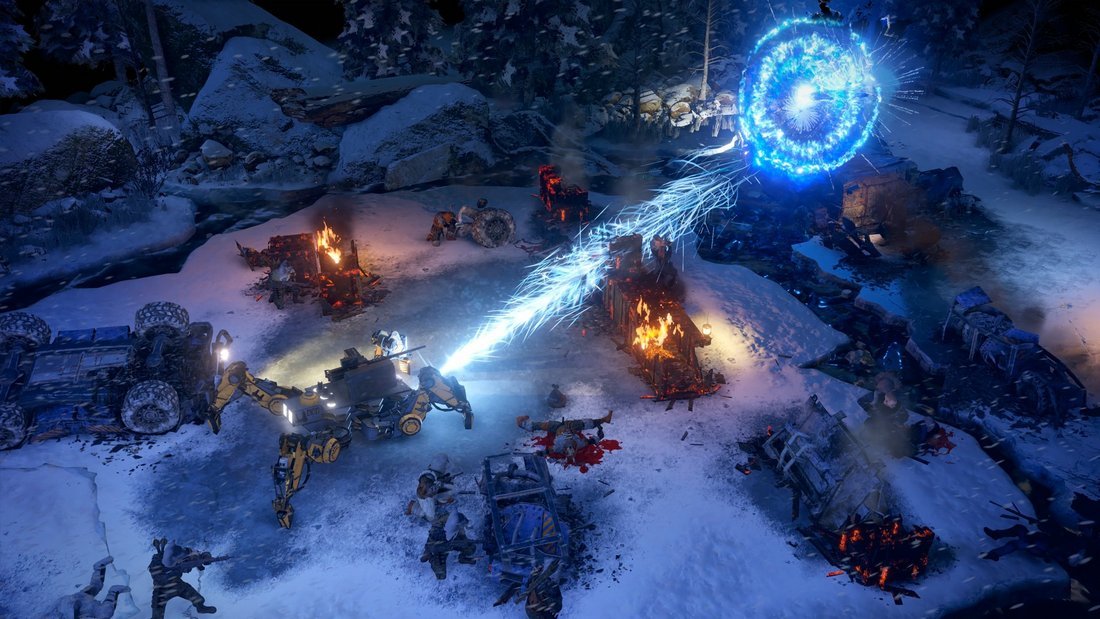 Available On: PC, Xbox, PlayStation
Wasteland 3 is a great entry into the CRPG genre. If you're completely new to CRPGs, try your hand at this game.
You don't need to play the previous games to play Wasteland 3. Just watch a YouTube video to get an idea of its backstory and then jump right in.
Wasteland 3 has a great combination of combat, story, and fun missions to keep you busy through dozens of hours.
9. Tyranny
Tyranny is another classic RPG that includes a rich world with a great campaign and interesting characters. Play this once you're done with DOS2, Pillars games, and Pathfinder.
Many CRPG fans recommend Tyranny to new players as well. And it has some of the best-written dialogs in modern RPGs.
10. Pathfinder: Kingmaker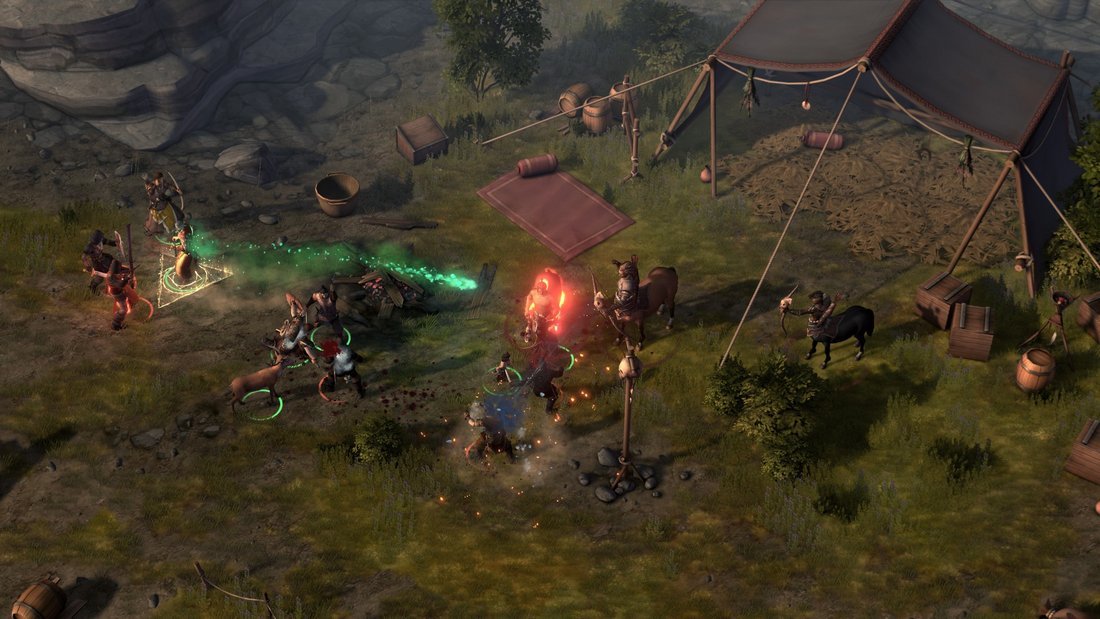 Available On: PC, Xbox, PlayStation, Switch
Pathfinder: Kingmaker is a solid game. It's just as good as any other CPRG, except for one trait that makes it a bit less desirable.
This CRPG features time limits for the Acts. This means you have to finish the quests within a certain time period or the quest fails.
While it takes your freedom to take your time with missions and explore the map, some players find it interesting. In a way, it will keep you more focused on the missions at hand rather than getting distracted from a side activity.
11. Shadowrun: Hong Kong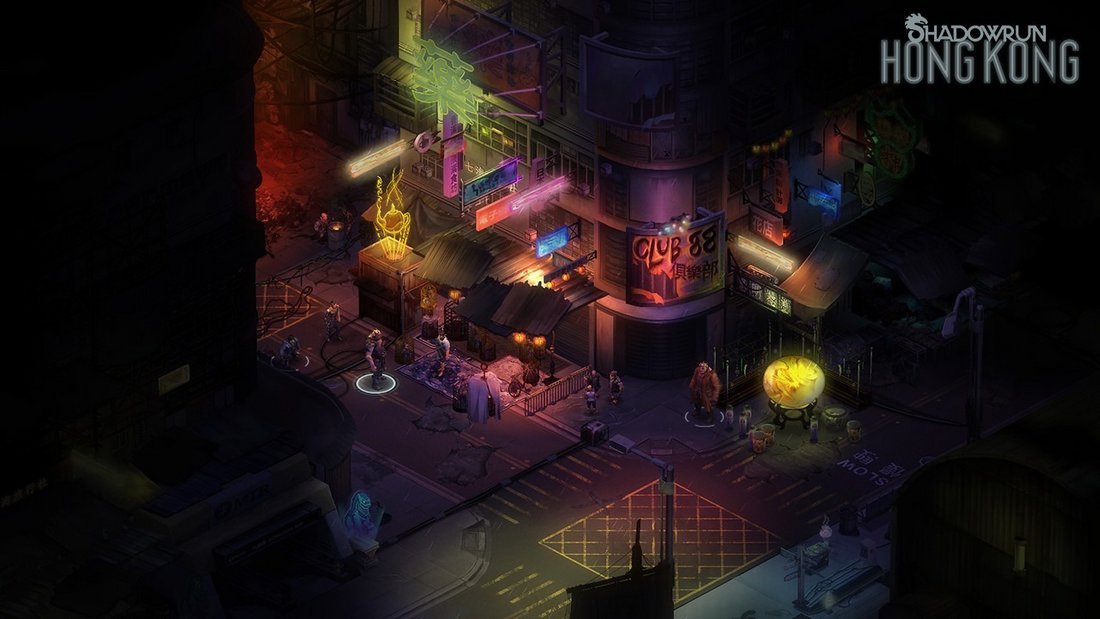 Available On: PC, PlayStation, Xbox, Switch
Shadowrun: Hong Kong is the best title in the Shadowrun series. But, I recommend playing this series in order. This is one of the older titles on the list, but it offers a great storyline for you to explore.
While this series of games don't have a rich character-building tool or gorgeous graphics, it will still give you a memorable experience. And you can grab these games for cheap on sales.
12. Warhammer: Rogue Trader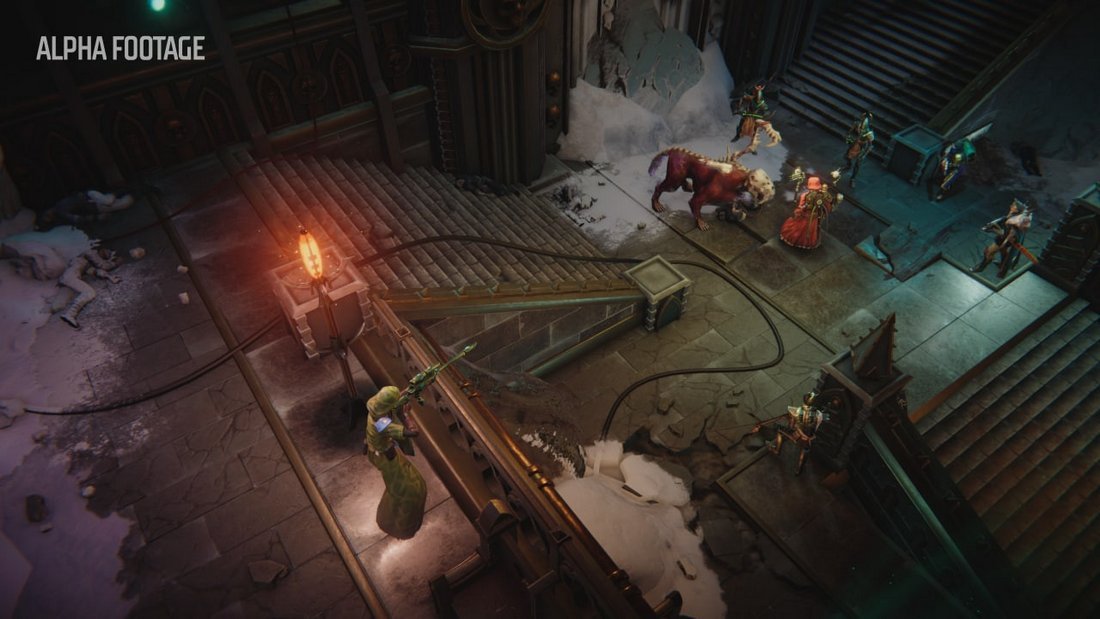 Available On: PC, Xbox, PlayStation, Switch
Warhammer: Rogue Trader is one of the most anticipated CRPGs of the year. Who wouldn't want to experience a story-rich CRPG set in the Warhammer universe.
We don't have a lot of details about this game yet. Except for the fact that it is set to be released in Q3 2023. But from the previews we've seen so far, it looks to be an incredible CRPG.
Wrapping Up
Even though I've tried my hand at many of the CRPGs on this list, I'm yet to complete them. I'm still new to CRPGs and deeply in love with the genre. I will be covering more guides and reviews in this category soon.
If you have any recommendations for me, please let me know in the comments.