Looking for a good free multiplayer mobile game to play with your friends? Then this guide will help you find the right game for your team.
For this list, I handpicked some of the best multiplayer games from different genres.
Whether you're into FPS games or strategy games, you'll find your fix in this list.
All of the games on the list are free to play so you can easily play them with your friends, given they have an Android or iOS device.
This turned out to be a big list so I categorized the game into a few sections. You can jump straight to these sections by clicking on the links below.
I would also like to mention the sponsor of this article, GS-JJ.com. They offer an affordable platform for you to design your own custom pins, buttons, coins, stickers etc. for your beloved games
Best Multiplayer Mobile Shooter Games
Call of Duty: Mobile
Call of Duty mobile is right now the most popular shooter available on mobile platforms. It has the coolest guns and the most satisfying gameplay mechanics of any mobile game.
I've played COD with my friends for a long time. But lately, the game started getting a bit Pay-to-Win so I switched to PUBG. But still, it's one of the best games out there.
PUBG Mobile
PUBG Mobile is not the same as it was before. The realism is long gone and you'll see lots of players running around in bunny costumes in the game. But the game can be super fun to play with friends.
In a recent update, Godzilla and King Kong arrived in the game terrorizing the maps. Yes, it's a bit ridiculous but the game has great gameplay mechanics.
PUBG: New State
The new version of PUBG was an instant hit in 2021. While some players still prefer the old PUBG Mobile, New State has plenty of cool things that will get you hooked instantly.
For starters, New State features upgraded visuals with new combat and movement system. It's not completely different from PUBG Mobile so if you're a veteran player you'll feel right at home in this game.
Standoff 2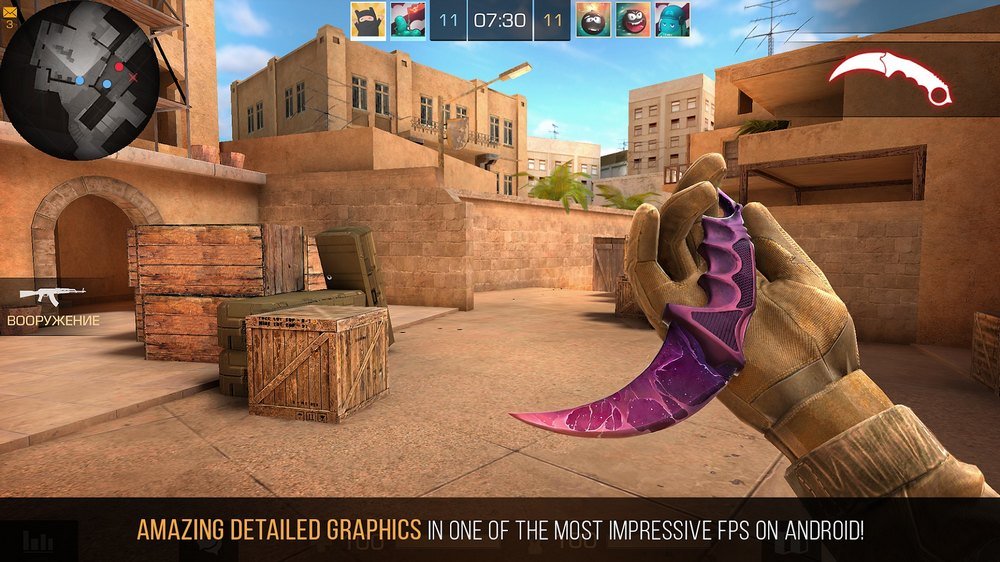 Standoff 2 is basically CS:GO on mobile. It has the same game modes and gameplay mechanics as the popular tactical shooter.
If you're tired of playing the same battle royale games, this should offer a fresh perspective.
Modern OPS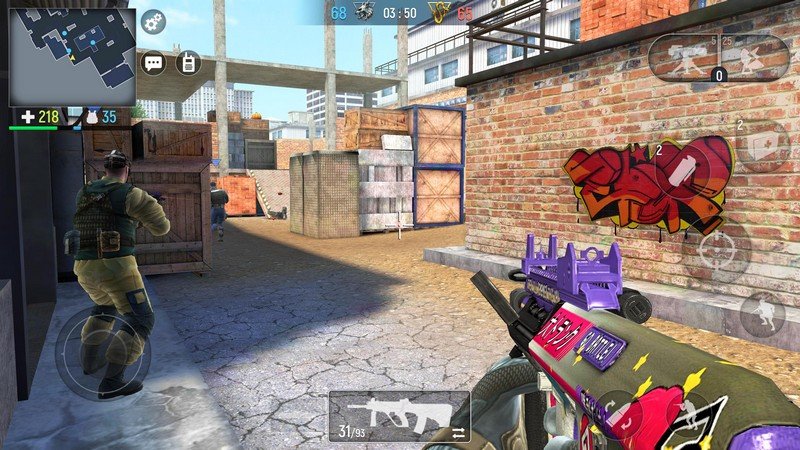 If you ever get tired of COD and PUBG, Modern Ops is a good alternative you can try out. It has sort of CS:GO vibes.
I played it for a while and eventually went back to PUBG.
Guns of Boom
Guns of Boom is multiplayer shooter that doesn't take itself too seriously. It has fun events and cool weapons you can try out as you level up.
The game was fun but once you reach a certain level, it gets heavily pay to win and you'll get destroyed by players who buy more powerful weapons. The game is super fun though.
Fortnite Mobile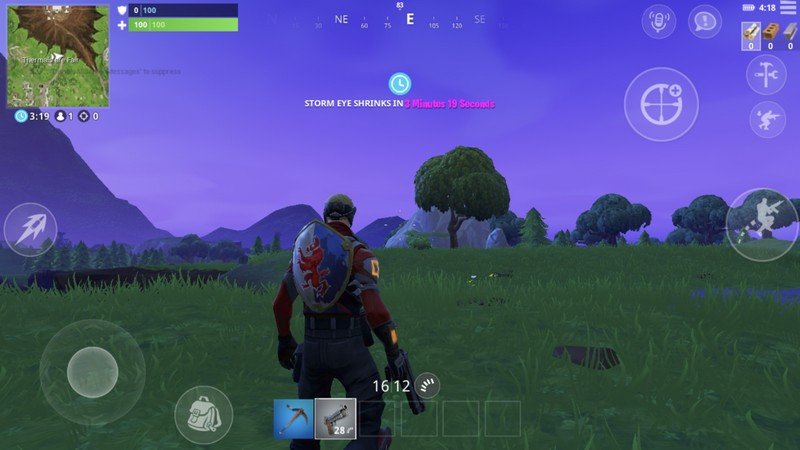 The mobile version of Fortnite is not available on the official app store or Google Play stores. You can download it from here.
I haven't played the mobile version of Fortnite but thousands of people play this game and it should be just as fun as the console game. Give it a try.
Best Mobile Strategy Games
Clash of Clans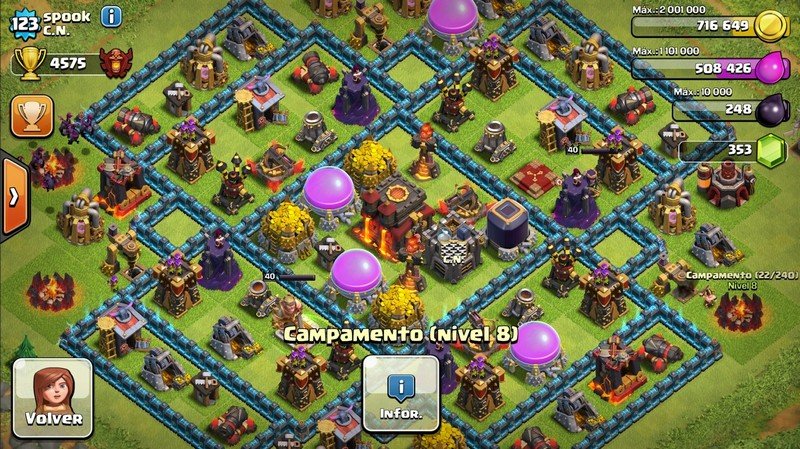 If you're into base building and planning attacks, this game is perfect for you.
Clash of Clans is a fun game where you can build, upgrade, and attack player bases to level up. The game is more fun when you setup a clan with your friends and go on clan wars.
League of Legends: Wild Rift
The official League of Legends mobile game is still in its early beta testing phase. It's currently available in the US and will be rolling out to other regions soon.
This is one of the best MOBA games you can play with your friends. Keep it wishlisted.
Gwent
This one is for fans of the Witcher series. Gwent is a deck-building game inspired by the mini-game from Witcher 3.
This game requires careful planning and strategy. It's fun to play with your friends too.
War Alliance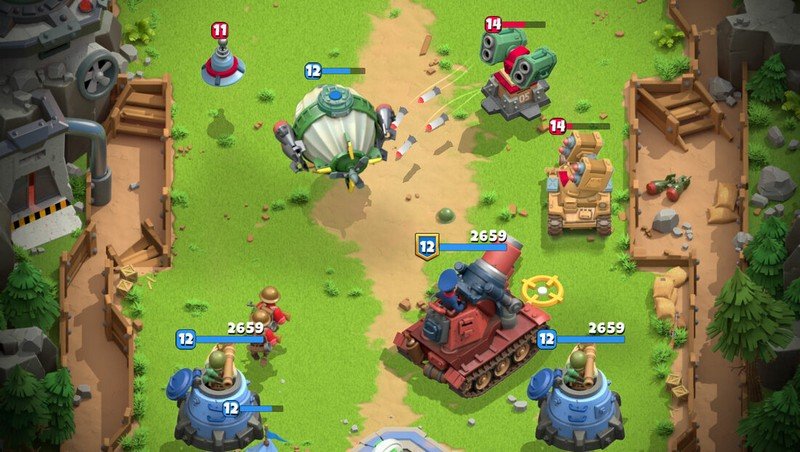 War Alliance combines elements from several genres like strategy and MOBAs. It's similar to clash royale but this game gives you more control over your heroes.
Best Mobile MMO Games
Torchlight Infinite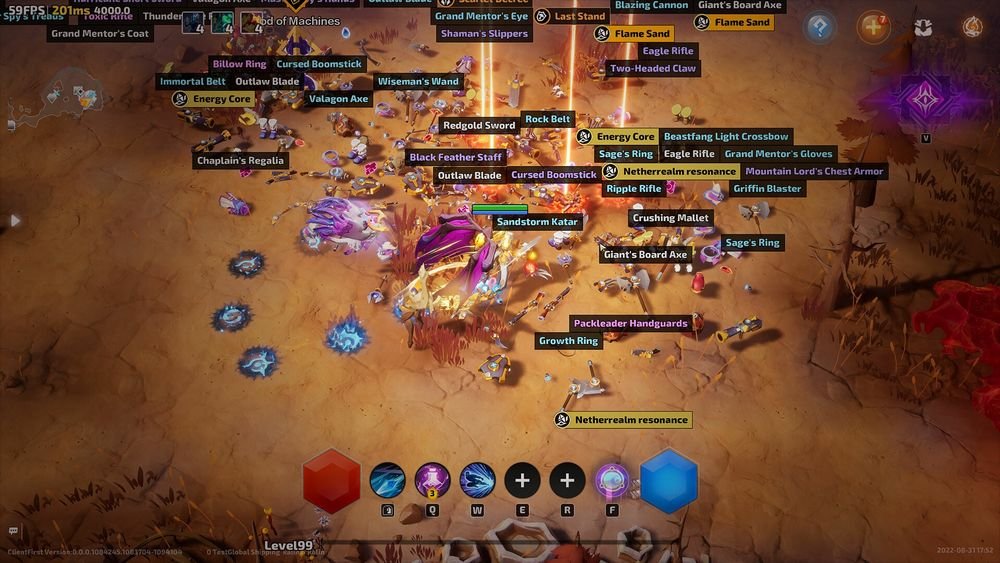 Torchlight Infinite is an action RPG game set in the popular Torchlight universe. It has an okay story but the gameplay is what makes it interesting. It has really fun skills and builds you can play around with.
The game features cross-play between PC and mobile so you can play it on both platforms.
Undecember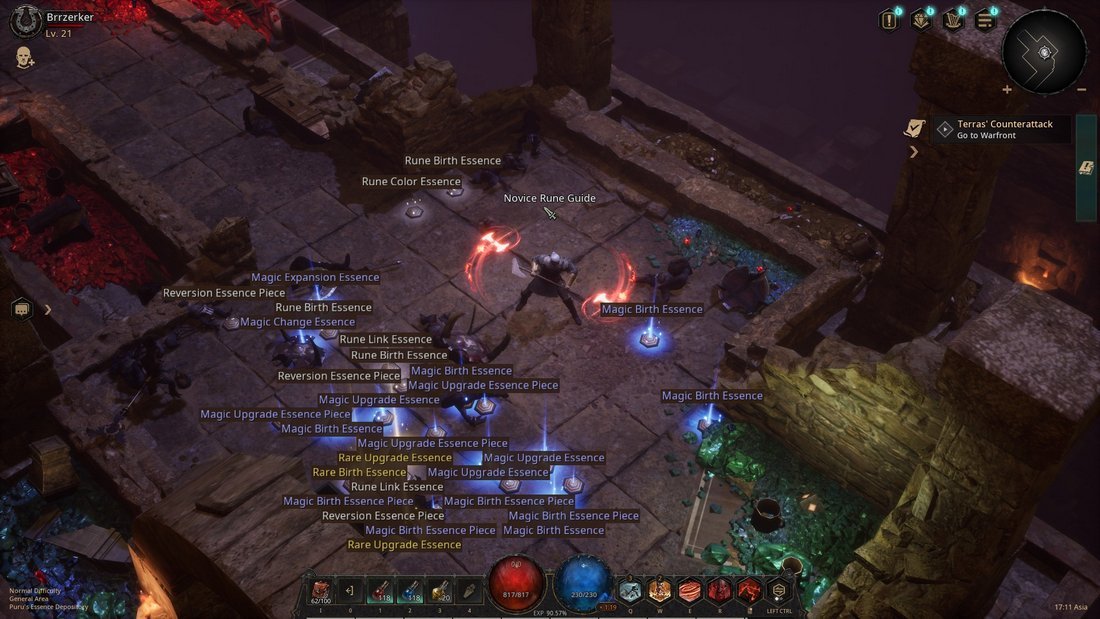 Undecember is another new ARPG available on PC and Mobile with cross-play. This game is like a mix between Diablo and Path of Exile. It takes the best parts from both games and offers an entertaining experience to both beginners and experienced players. There's a lot of builds you can try out in this game and it has a decent endgame too.
The only downside is that it has some predatory monetizations. But it's not as bad as Diablo Immortal.
Diablo Immortal
Despite the backlash from players, Diablo Immortal is a very enjoyable game that you can play with friends. It lets you do raids, dungeons, and lots of other activities as a team.
The combat, boss fights, and the dungeons in Diablo Immortal are designed really well to offer a console-quality experience on your mobile device. It doesn't feel like a mobile game at all.
Black Desert Mobile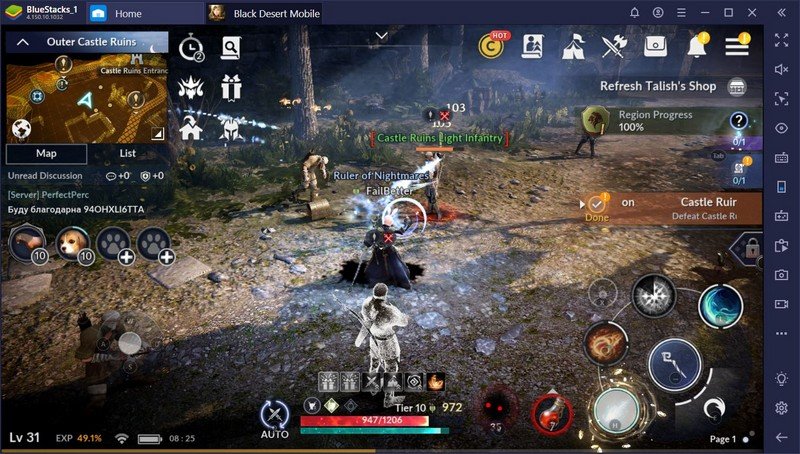 Black Desert Mobile is an MMORPG that has incredible graphics and gameplay. The game has a crazy character creator and an awesome combat system that you'll never get tired of.
Read this article to see if this game is for you.
Genshin Impact
The hit game from 2020, Genshin Impact is another online RPG game that features tons of content you can play while teaming up with friends.
Be sure to check out our guides on this game.
Moonlight Sculptor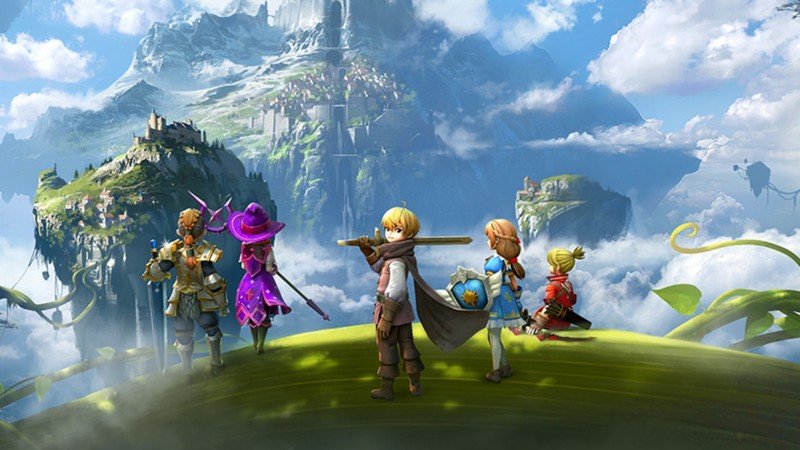 This is a new RPG from the publishers behind Black Desert Mobile. It's already been downloaded by over a million users and off to a good start.
If you're into RPGs with lots of missions and content to tackle, this one may be for you.
RebirthM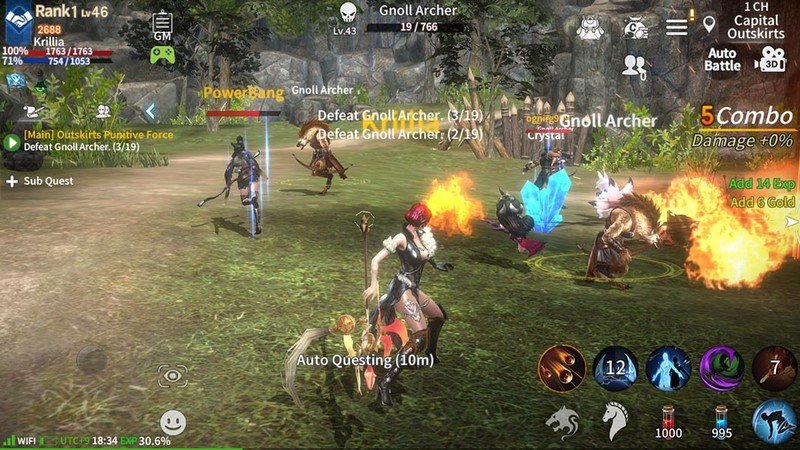 RebirthM is an ARPG that seems to be getting a lot of great reviews. Unlike most ARPGs, this one is not heavily monetized so you can play through the game without having to sell your soul.
Best Mobile Racing Games
Rocket League Sideswipe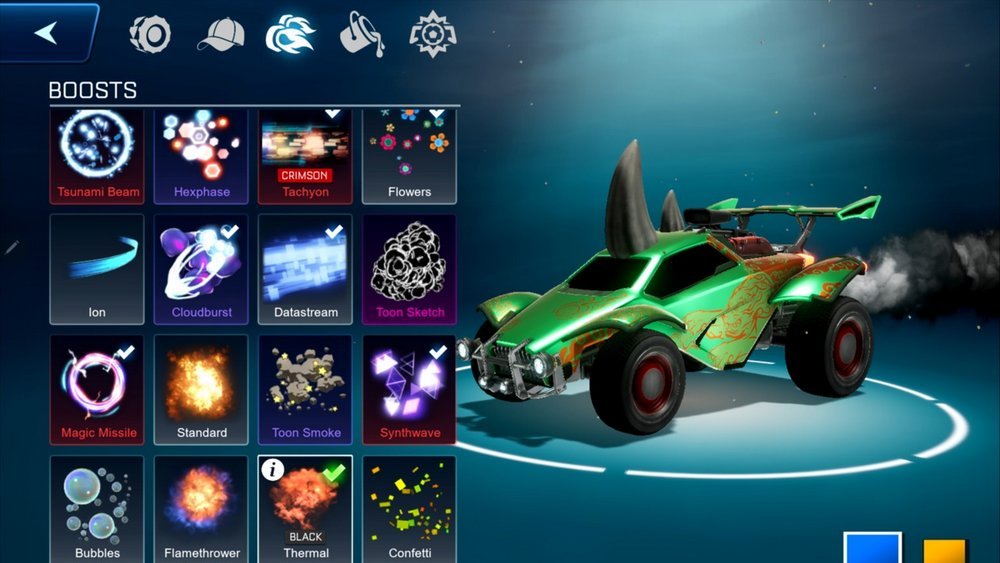 Rocket League is now available on mobile platforms. Well, at least a version of it.
Rocket League Sideswipe is available on Android and iOS. This game has similar gameplay mechanics to the original Rocket League game, except on a smaller scale.
Real Racing 3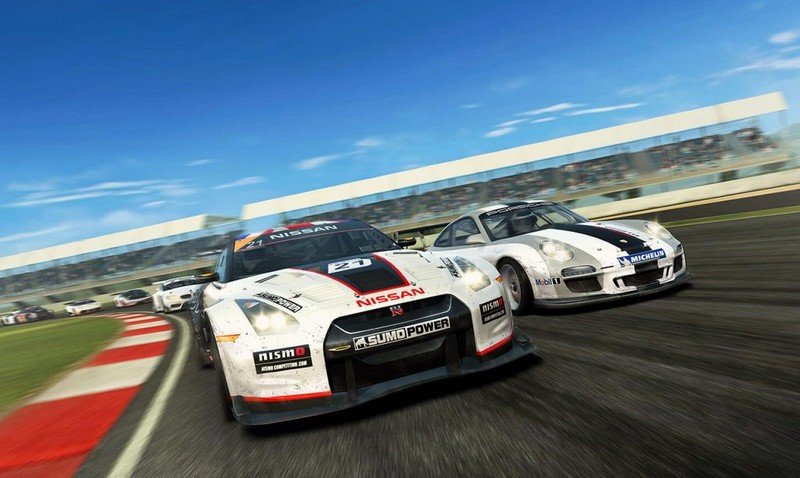 If you're into racing games, Real Racing 3 is one of the best games you can try right now. It has a great multiplayer mode that lets you race against friends too.
Asphalt 9: Legends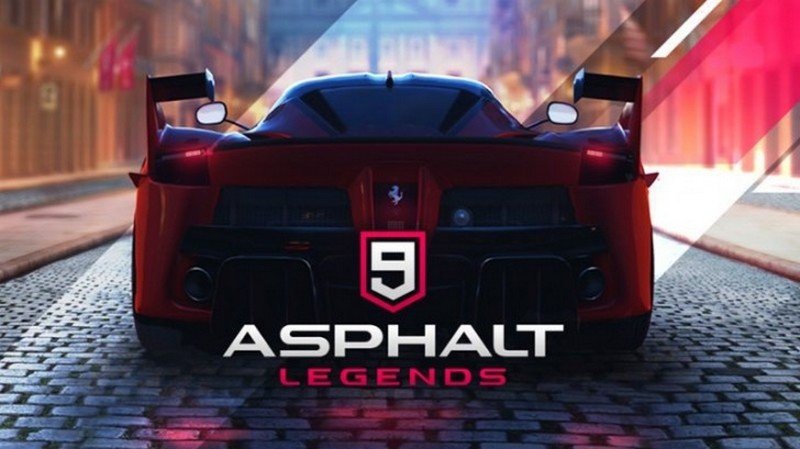 Asphalt 9: Legends is another great racing game with impressive graphics and gameplay. This game also has a multiplayer mode that lets you play against other players and friends.
F1 Mobile Racing
The official F1 game from Codemasters has the best gameplay mechanics I've ever experienced in a mobile racing game. It's a must-play for racing fans.
Best Mobile Sports Games
FIFA Soccer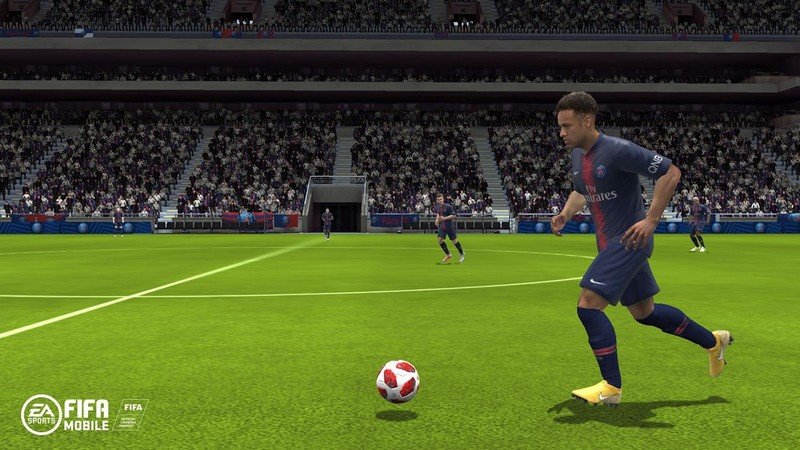 FIFA Soccer is the official mobile football game from EA. As you can imagine, it will be heavily monetized. But that doesn't mean you won't be able to have fun playing against your friends.
NBA LIVE Mobile Basketball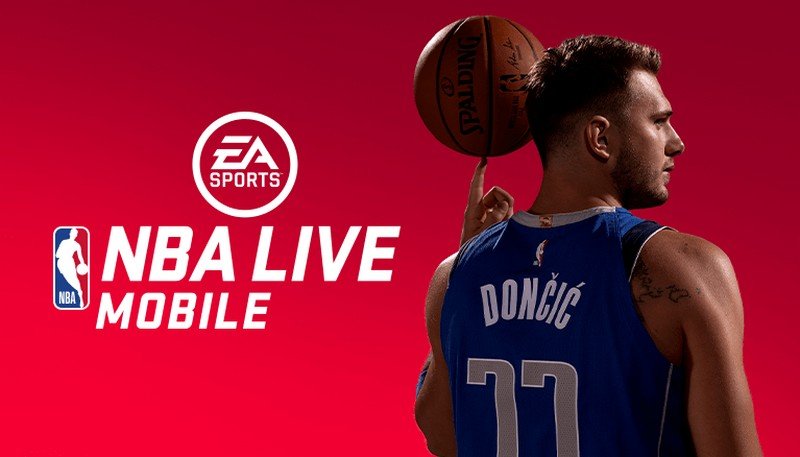 For basketball fans, you won't find a better game on mobile than NBA Live. It's also one of the top-rated sports games on mobile.
EA SPORTS UFC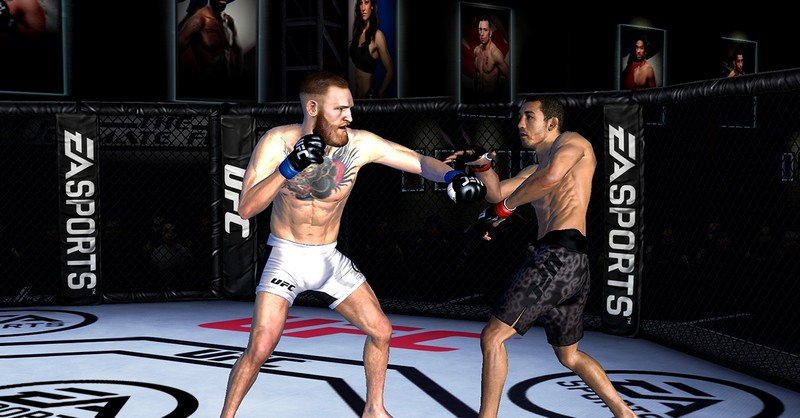 The official UFC mobile game also comes from EA and it features pretty amazing gameplay mechanics that will make you feel like you're right inside the octagon.
Best Multiplayer Mobile Farming Games
Pocket Pioneers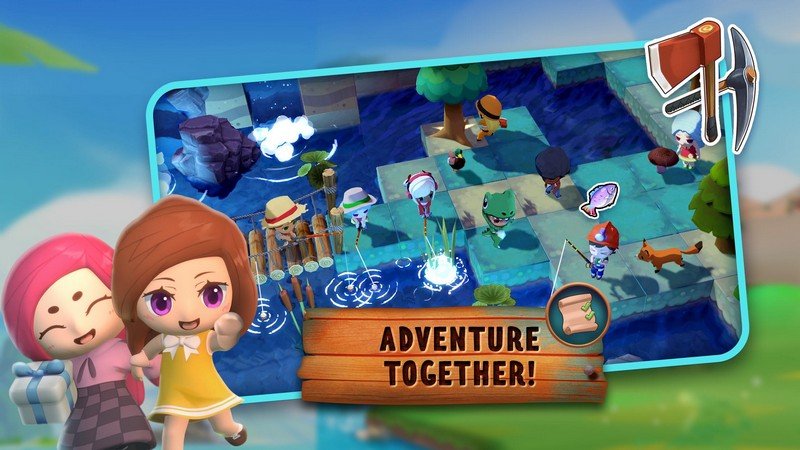 If you're a fan of farming games like Animal Crossing or Stardew Valley, Pocket Pioneers is a game you must try out. It's like a free version of Animal Crossing on Android and iOS.
Harvest Town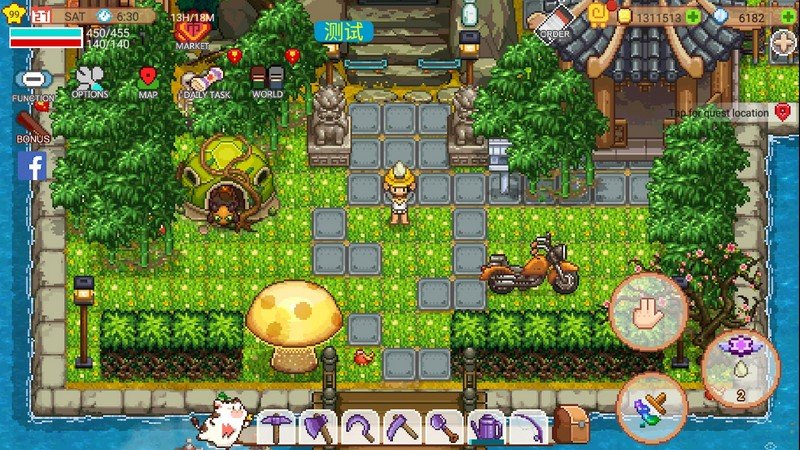 Harvest Town is a free multiplayer farming game that has similar gameplay mechanics to Stardew Valley. If you're a fan of fishing and farming, you'll love this one too.
Be sure to check out our list of mobile MMOs and RPGs as well.