Are you looking for great free RPG mobile games with hours of grinding for loot to play on the go? Then have a look at our top picks for Android and iOS.
With the Nintendo Switch getting so many great titles ported to bring back the nostalgia, gamers are now feeling more intrigued to buy the device.
Wait! Just hold on a second right there!
Why spend $300 bucks on a gaming console to play 5-year-old games when you can run even better triple-A quality games on your smartphone?
If you're a super fan of RPG and ARPG games that involve hours of looting and grinding, you'll find these games to be right up your alley.
Genshin Impact was a delightful surprise that came out in 2020. It was released across all platforms, including mobile, PC, and consoles. And it went on to make millions on mobile platforms alone.
This game is not only free-to-play but it packs loads of fun-filled content you can play without having to spend any money. Even the in-game currency for buying different characters can be earned by doing events and challenges.
Genshin Impact is a must-play for all RPG fans. Check out my guide for a few tips.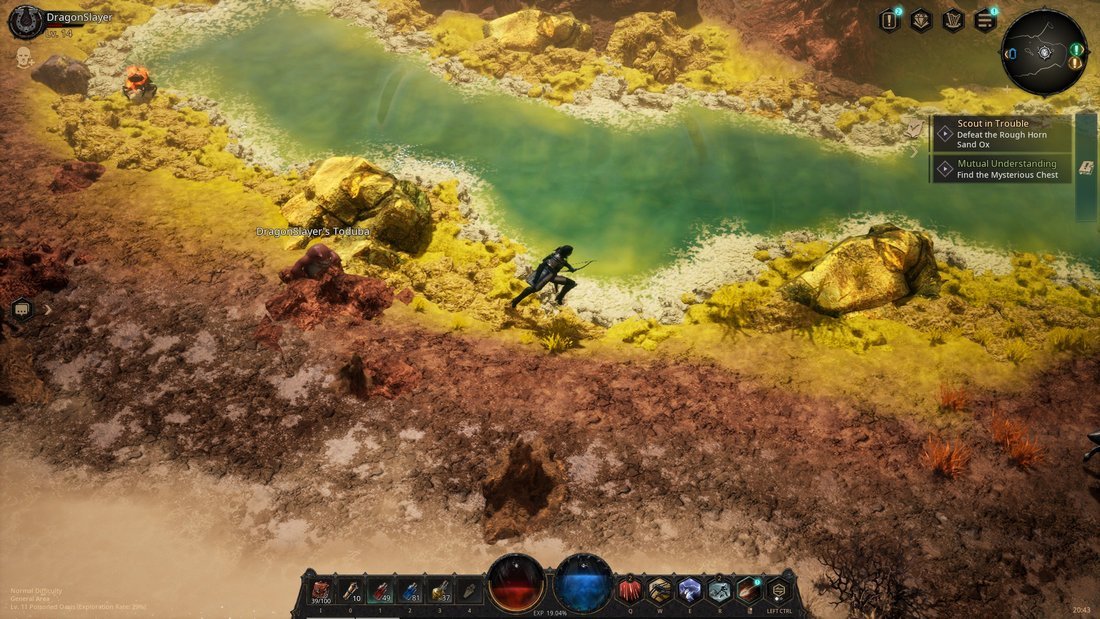 Platform: Android, iOS, PC
Undecember is an ARPG with similar mechanics to games like Diablo and Path of Exile. This game runs really smoothly on mobile and has a PC port as well.
What makes it awesome is that the game supports cross-progression between mobile and PC. This allows you to play the same character on both PC and mobile. I've been playing it on PC to do missions and playing it on mobile to grind for resources when I'm away from home.
Black Desert is one of the most popular MMORPGs available on all platforms, including PC and consoles. The mobile version looks and feel just like a console game. The graphics are really impressive and plays well too. I had some server issues in the beginning but things went back to normal after an update. This game is massive and takes a lot of time to get into it. If you're fan of MMORPGs, this one will definitely keep you glued to your phone all day long.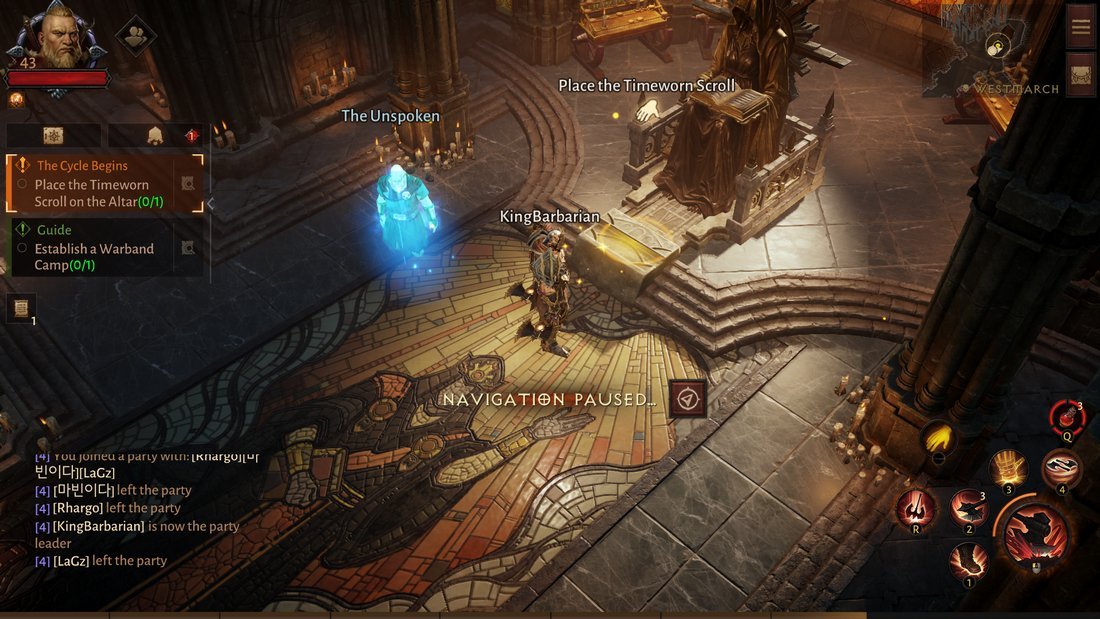 Platform: Android, iOS, PC
While there's so much backlash surrounding the microtransactions in the game, Diablo Immortal is actually a great ARPG to play on your phone.
If you have some sense of self-control and don't have a habit of spending tons of money on mobile games, you can definitely play Diablo Immortal and have a ton of fun as a free-to-play player.
Diablo Immortal also has cross-play between PC and mobile. So you can easily play the game on PC and pick up from where you left off on mobile.
V4 is an MMORPG with a massive open world and fun gameplay. It's quite similar to Black Desert as it also comes from a Korean-based developer.
Unlike Black Desert, V4 features cross-platform gameplay. This means you can play the game on PC and continue your missions on your phone while you're on-the-go.
The game lets you choose from 6 classes and it offers lots of different content for enjoying the game the way you want.
The most fun I've had playing an RPG on mobile was with Dawn of Isles. This game is developed by a Japanese company and it has very pretty graphics and the gameplay is very well optimized for mobile too. This is another MMORPG. The game has dungeons, boss fights, massive areas to explore and even has farming and resource grinding as well. Definitely worth a try, especially if you're a fan of JRPGs.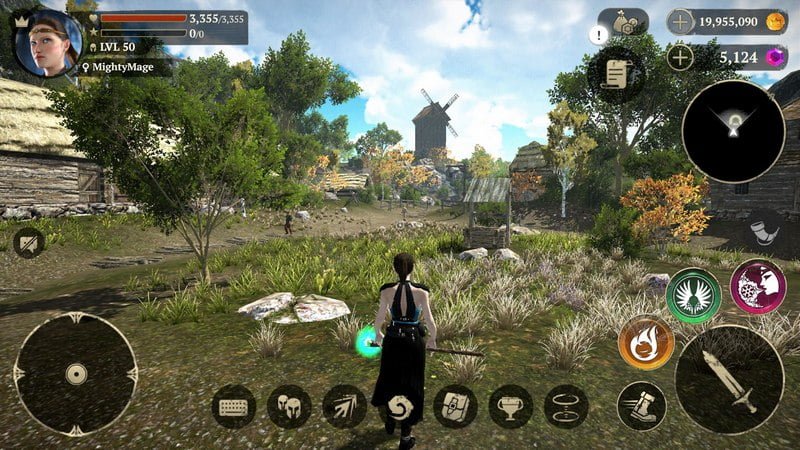 Evil Lands is another console-quality RPG. This game actually reminded me of Skyrim. The game is really nicely developed and worth trying out. It also features multiplayer and PVP game modes.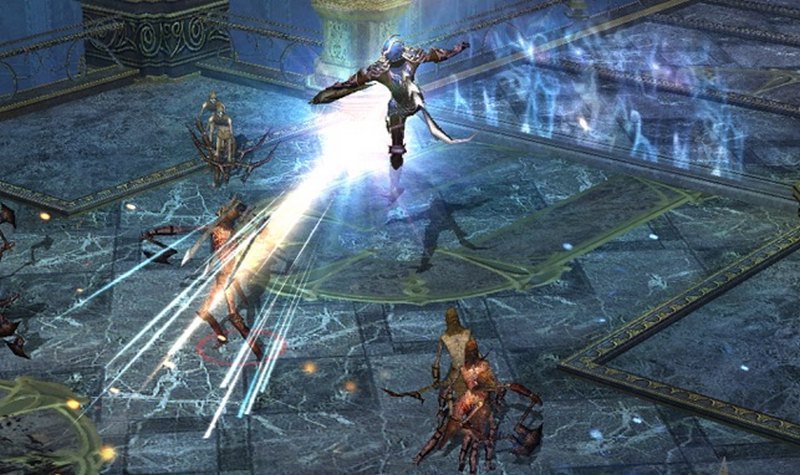 Shadowblood is an action-RPG featuring a fast-paced combat system. It kind of reminded me of Devil May Cry.
The game lots of content for free with bosses to beat, weapons to loot, as well as an intriguing story. Give this one a try if you're into action-oriented ARPGs.
A3 Still Alive takes place in a dark fantasy world with an emphasis on PVP battles. It features a battle royale mode, 100 vs 100 large scale battle modes, and much more.
This one is most suitable for fans of PVP RPGs. It lets you choose from 5 different classes and has many open-worlds to explore as well.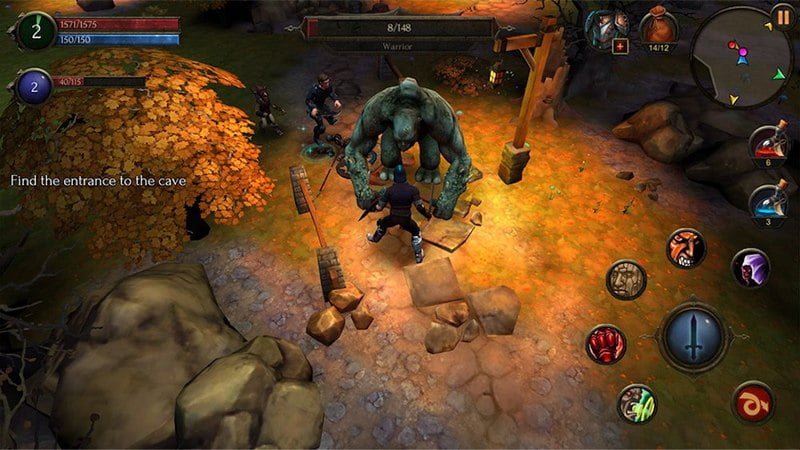 Arcane Quest is one of the best looking RPGs on mobile. This game has everything you'd wish for in a mobile ARPG and features great graphics as well. It will take some practice to get used to the controls and the way things work in the game, but it'll be worth it.
Anima is an action RPG that will certainly remind you of Diablo 2. The game is not well-polished and it's only available on Android. However, the game does offer some fun gameplay for fans of ARPGs.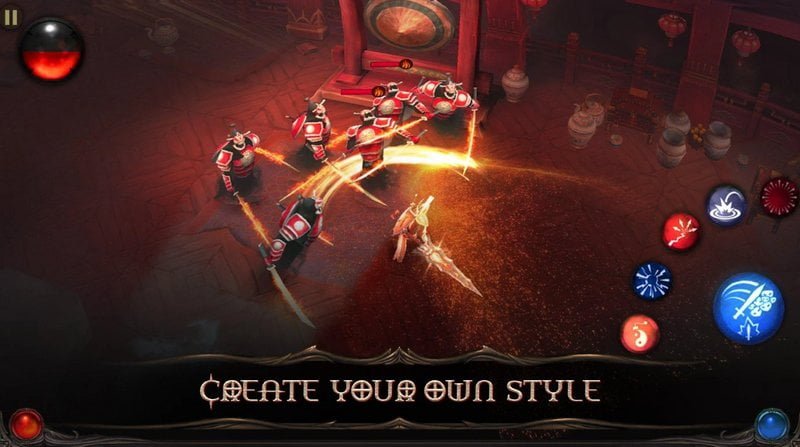 Blade Bound is one of the best ARPG games I've played on mobile. This game is truly ahead of its time. It has great graphics, loot, gameplay, and everything else you'd expect to see in a modern mobile game. The only thing that disappointed me about the game was its levels were too short. Still, the game is really fun to play on your breaks.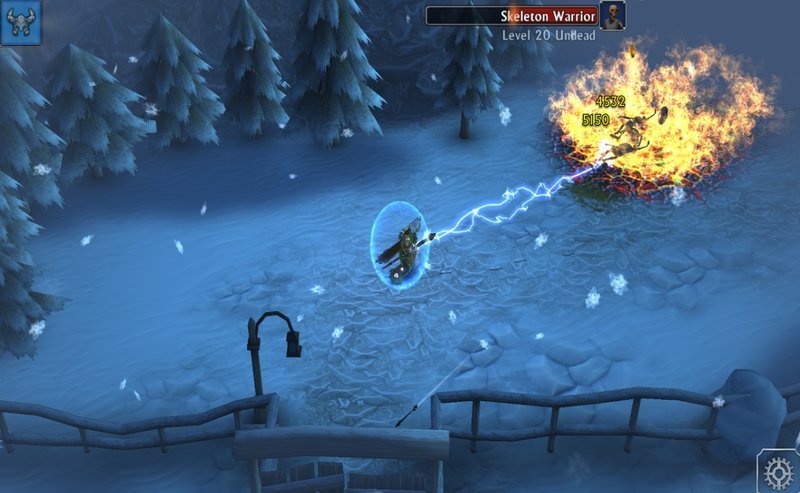 Eternium is the true form of RPG on mobile. Think of Skyrim on your smartphone. That's what Eternium is like. This game also has some great graphics and a complex gameplay system. The game can also be played online in Single Player mode so it's a great game to take on your long trips or even on camping trips.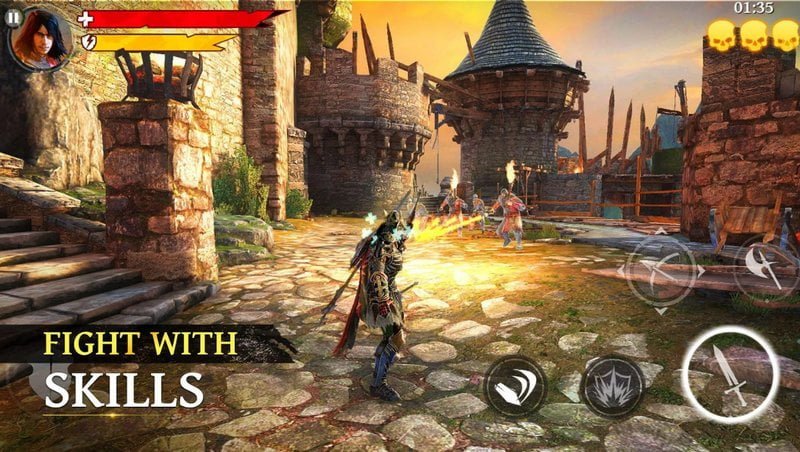 Iron Blade is another full-on hack and slash style RPG game with amazing graphics and deep gameplay mechanics. There are some microtransactions and chests involved in the game, but if you have patience, you'll be able to enjoy and appreciate the game's grind.
The sequel to one of the most popular mobile games got a major overhaul and it's now super fun to play. While the first game was an idle clicker that did all the work for you, Nonstop Knight 2 has lots more RPG elements to you and puts you entirely in control of your hero's journey. There are lots of loot, skills, weapons to unlock in this game and has a cool co-op gameplay element to it as well.
Ubisoft sure knows how to feed our hunger for loot and grind. Their latest title is all about grinding for loot and leveling up your character in a dungeon-style hack and slack mobile game. I haven't tried this game yet so it's too early for me to give my verdict but from the looks of it the game seems fun.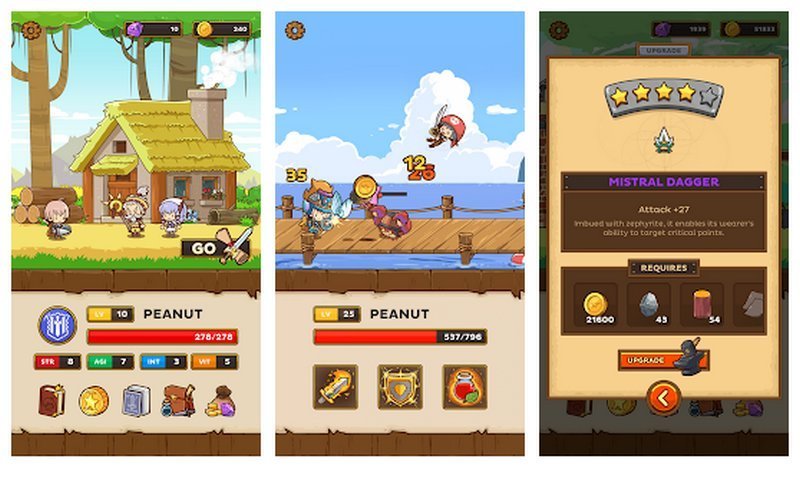 If you're a fan of side-scrolling games and retro games with minimal graphics, this RPG game is for you. Postknight offers simple yet fun gameplay with enough loot and a great story to keep you entertained for hours. The has several awards under its belt and it's one of the highest rated RPG games on mobile.
Dungeon Hunter 5 got a lot of negative reviews from gamers concerning its pay-to-win microtransactions. However, the game is worth giving a try if you like cool graphics and solid gameplay. It has daily challenges to keep you busy and skill trees and armor to unlock along the way.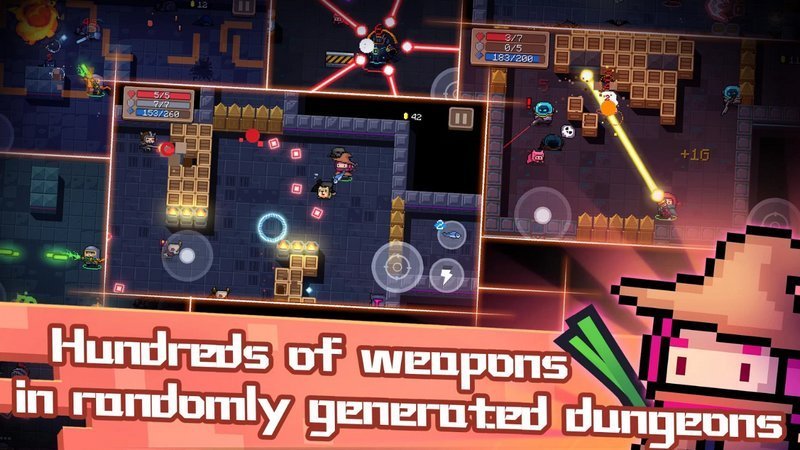 Soul Knight is a cute and fun RPG game for the fans of retro games. This game is not as complex as the other games on the list or even offer a good story, but the game has a great looting system that'll keep you busy every day.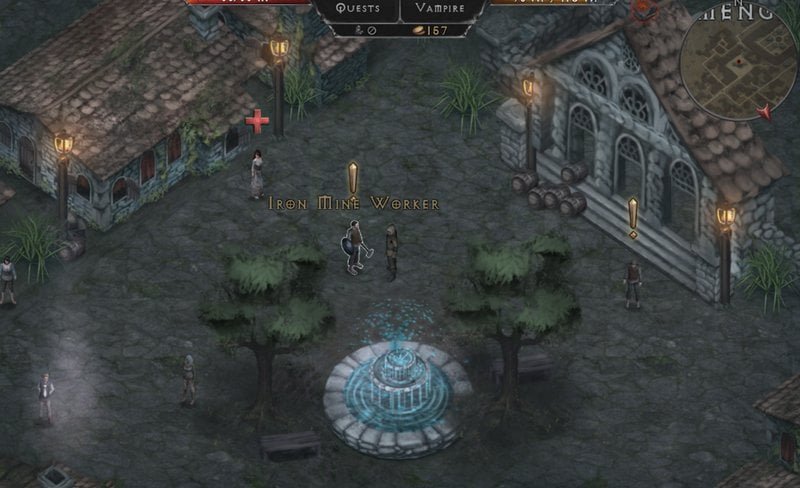 Vampire's Fall is a different kind of an RPG game that features a cool 2D open world where you can roam around freely to complete quests and complete missions. This game has turn-based combat, something I'm not a big fan of. But it's worth checking out if you're looking for something new to play this weekend.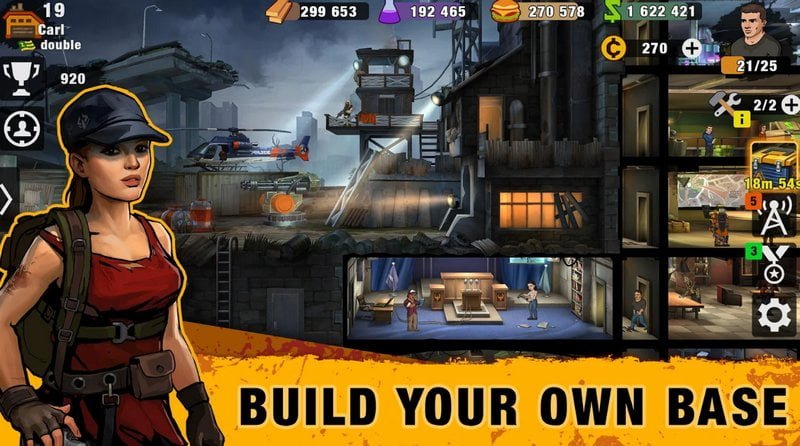 Zero City is a zombie survival game where you are in control of a shelter and survive while also fending off hordes of zombies and create your own squad at the same time. This can be a super fun game if you can keep up with it.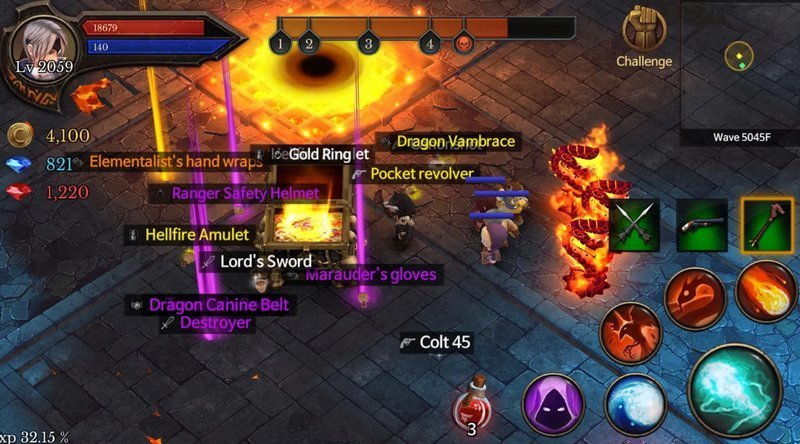 There's no shortage of loot in this RPG game. Dungeon Chronicle is a great free mobile game for the fans of games like Diablo 3 and Path of Exile. The game has lots of loot for you to grind every day to level up your character and go through unlimited levels with increasingly difficult enemies.
Arcane Quest is arguably the best offline hack and slash RPG game available on mobile. This game features an entertaining storyline and impressive hack and slash gameplay mechanics. It also has other loot and grind elements such as character customization as well.
Did I mention all these games are Free to play? Well, what are you waiting for? Give them a try.