In Outriders, the difficulty of the game is determined by the World Tier.
It also determines the quality of loot drops from activities you complete.
Simply put, the higher the World Tier gets the better loot will drop, including legendaries. But it also means the game will be more difficult and challenging.
So how do you level up World Tiers and increase your world tier to get better loot and enjoy the grind?
Let's find out.
Now It's Apocalypse Tiers!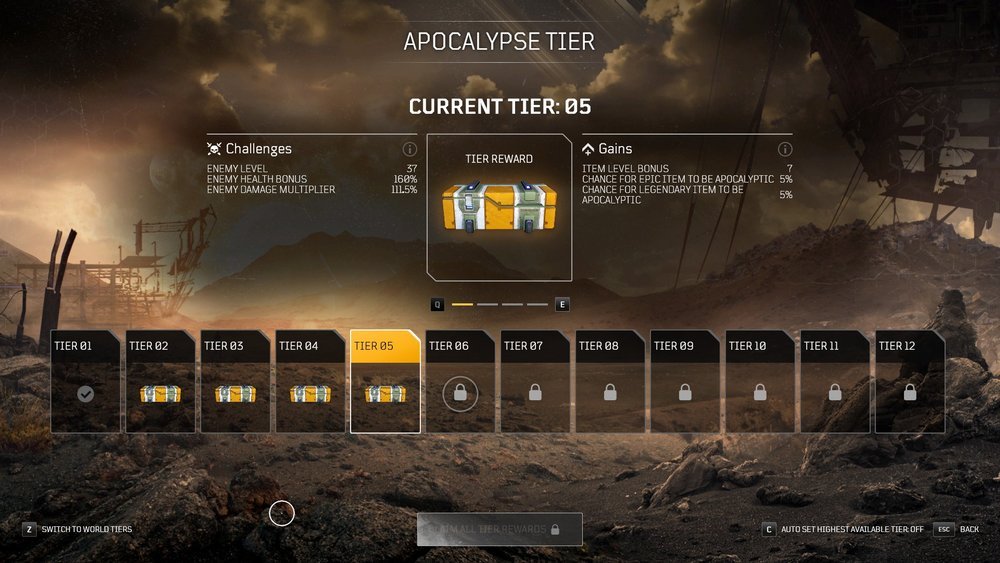 With the Worldslayer expansion, Outriders replaced the World Tier concept with Apocalypse Tiers.
This works similarly to World Tiers. This replaced the World Tiers for the campaign and Challenge Tiers for Expeditions. So it offers a more universal experience to gamers.
You can also play the original campaign of Outriders with Apocalypse Tiers to play it like a New Game+ mode, which offers better loot and enemies at your level.
Apocalypse Tiers go all the way up to level 40. When you get to AT 30, your max gear level will go up to level 75.
How To Increase Outriders World Tiers
Needless to say, your ultimate goal will be to get to Apocalypse Tier 40. Here's how.
For Main Campaign
If you're trying to level Apocalypse Tiers while playing the main campaign, the best way to do that is to keep playing the main story missions.
And also complete side missions.
You can also go back to certain story points in the campaign to repeat easy missions to earn XP and level up Apocalypse Tiers.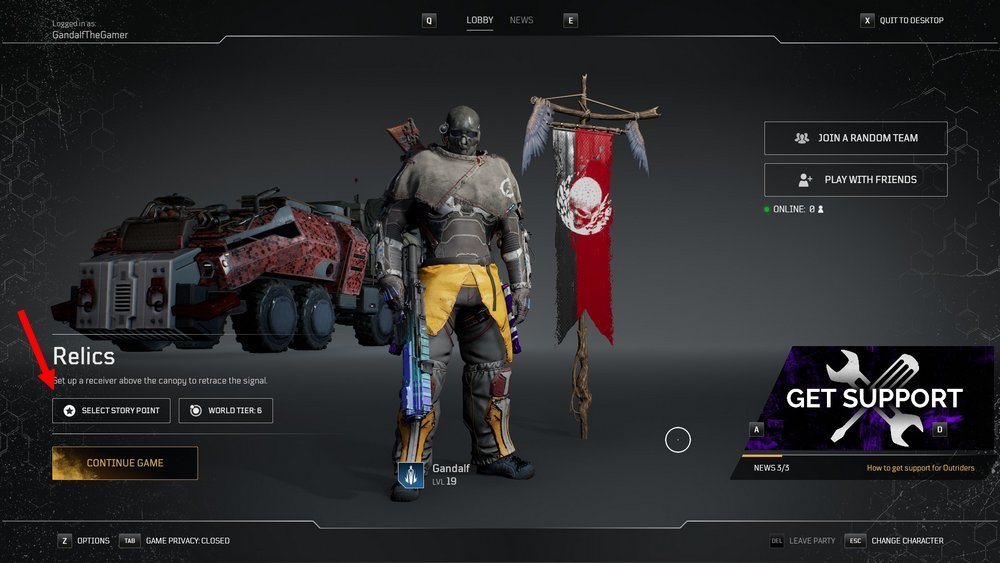 To do this, simply go back to the lobby, and from there click on the button on the bottom left corner to select story point.
Navigate to any story point and start from there to repeat missions.
Don't worry, doing this won't affect your game progress. You can go back to your original story point to continue the campaign.
For Endgame In The Base Game
The best way to level Apocalypse Tiers in the endgame is to do the expeditions.
After you finish the main story campaign, you will unlock expeditions.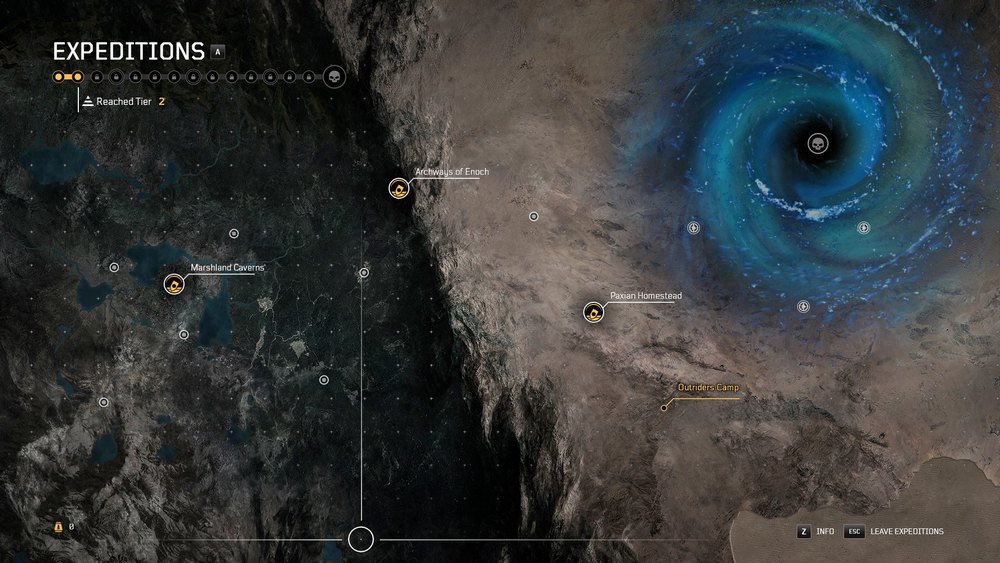 You can run these expeditions continuously to grind for loot, XP, and level the Apocalypse Tiers.
For Endgame In Worldslayer
If you have the Worldslayer expansion, you'll be able to continue to the Outriders story with an additional campaign.
Once you finish this campaign, you will unlock Tarya Gratar. It's the new endgame activity added to the game.
Tarya Gratar is a trials mode that gets more difficult as you get further.
You can run Tarya Gratar solo or co-op and it's the fastest way to boost Apocalypse Tiers as well as to earn the new Apocalypse Gear.