When your sims start a career, they can also take vacation days.
It's an important step for progressing your sim's career.
In this post, I will discuss how to take a vacation day in Sims 4 and how to use it fruitfully.
So, Let's dig in.
Why Take Vacation Days
When your sims are engaging with their career, they need a vacation to refresh their mindset. You can see their need for a vacation on the left side of the screen under your sim's face.
How To Know About Vacation Days
Basically, the vacation days of the sims vary from career to career. The easy method to find the no. of vacation days that your sims have is to check their career icon on the left side.
How To Take Vacation Days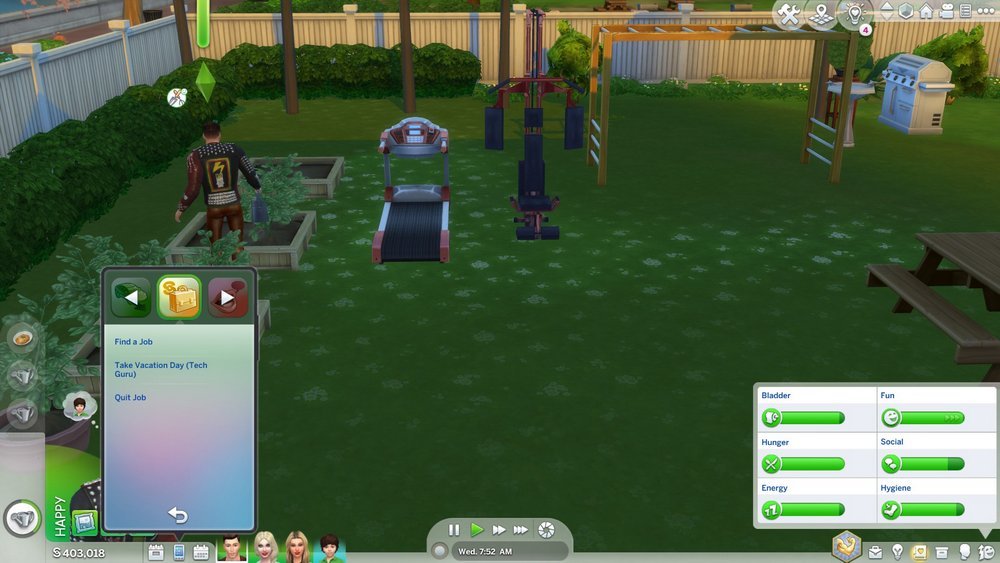 All you need to do is go to the career section of your sim's phone and click it. Then you will see "Take a vacation day (Your sim's career)". Just click it and you will see in your sim's activity tab that he/she is going to take a call. After that you may notice in your notification bar, your sim took a vacation.
The most important thing is, that your sim will be paid for the entire day, at the end of the shift. Also, your sims' working performance is not decreased by a vacation day, even though they did not fulfill their daily task.
How To Use Vacation Day
Your sims can use their vacation day for any fun activity. Such as traveling with their families, solo traveling, going on a date with their partners, traveling to other worlds or neighborhoods, etc.
How To Take Family Leave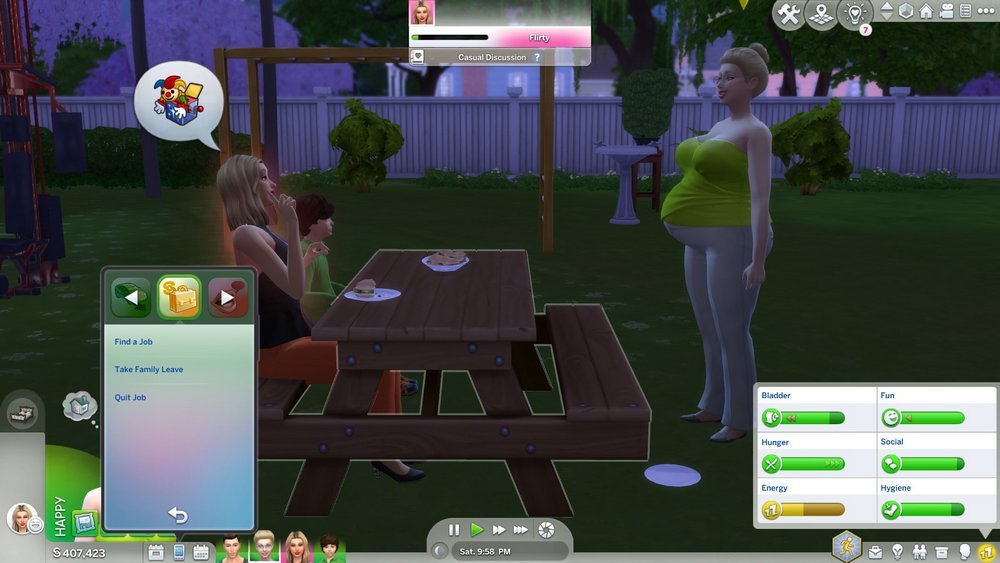 Your sims can get family leaves if they are going to be parents. Your sims need to come to work during the first two trimesters of pregnancy and during the last trimester, you will have a notification that your sims can now take a family leave.
All you need to do is click on the phone's career tab and select the family leave option.
At the end of the family leave, you will see a notification that your sim is expected to work in the next shift.
Family leave is exactly like vacation days, which means, your sim's progress is not decreased and will be paid.
Also, two parents can take family leave after the baby is born. Keep in mind that taking a family leave is totally optional, which means your sims can go to work any time after the birth of their baby.
In Conclusion
Taking a vacation in Sims 4 is a really easy step. This will help your sim to increase their fun level and social level as well. Also, they can use their vacation for any fruitful activity to increase their social life or career life as well. Writing a book, painting, practice music also increase their fun level.