Crypto is back for more adventures. Prepare your butts!
Destroy All Humans 2 remake (Destroy All Humans 2 Reprobed) packs the same R-rated humor, destruction, and villainous vibe of the first game. But only with more new ways to destroy and enslave humans.
Back in 2020, when the first Destroy All Humans game came out, it totally blew my mind. I never played the original games and discovering them through these remakes has been a refreshing experience for me.
It was fascinating to me that a game like this could exist in today's SJW world with a cancel culture where people get offended by everything.
Destroy All Humans 2 Reprobed is just as fun as the first game. And if you're wondering whether it's worth playing this game? The short answer is Hell Yes!
But this game may not be for the folks who get offended easily because the remake has all the offensive stuff from the original.
In this quick review, I'll share my thoughts on the remastered sequel.
Reprobed to Perfection
Pandemic Studios and THQ have done an incredible job remastering this title. Much like the first game, everything in Destroy All Humans 2 Reprobed has been remade from scratch.
From textures to character details and the environments have been remade. The quests and most of the audio are what remain unchanged.
The graphics of the game have been overhauled completely for the current generation of consoles. And while the first game was released on PS4 and Xbox One. Reprobed has skipped the previous-gen consoles and was only released on PC, PS5, and Xbox Series consoles.
Except for a few gameplay mechanics and the limited open-world maps, the game feels just as good as a brand-new game.
Super Fun Gameplay and Story
In the first game, Crypto's mission was to destroy everything and enslave humans. It was a simple job and the story was short. But the game was really fun. I especially enjoyed anal probing the humans.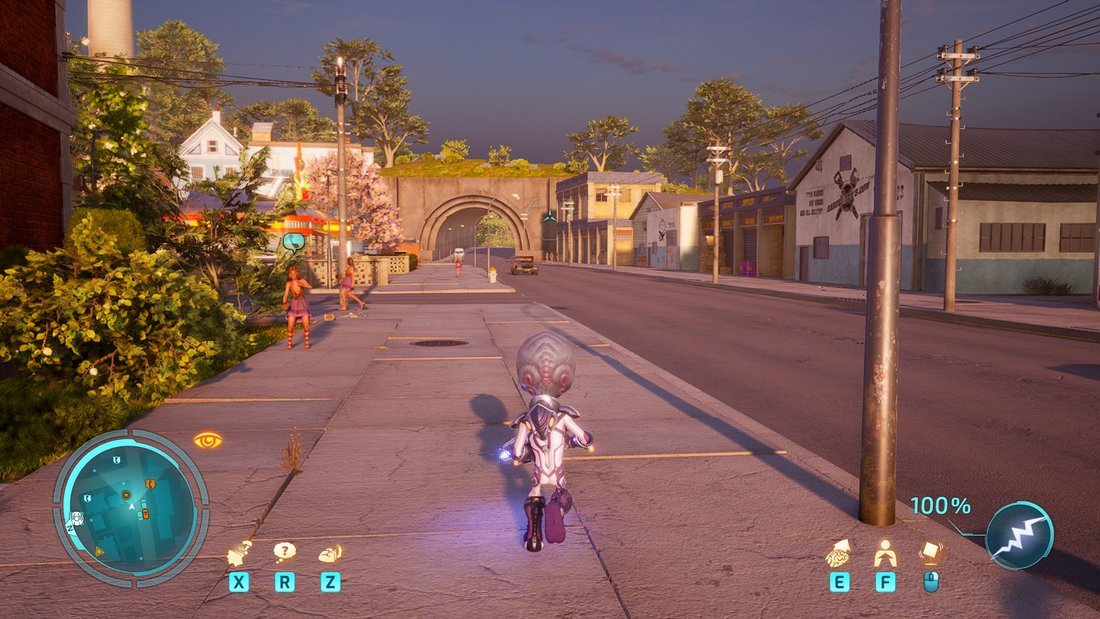 In Destroy All Humans 2 Reprobed, you explore the Earth in the groovy 1960s. And you have a bigger threat to deal with.
Your mothership gets taken down by the KGB and your job is to figure out how and why they're planning this attack. And you get to do some anal probing in the meanwhile as well.
Destroy All Humans 2 Reprobed is not your average platformer or single-player game. In this game, you take the role of the villain. So you will be doing some nasty stuff.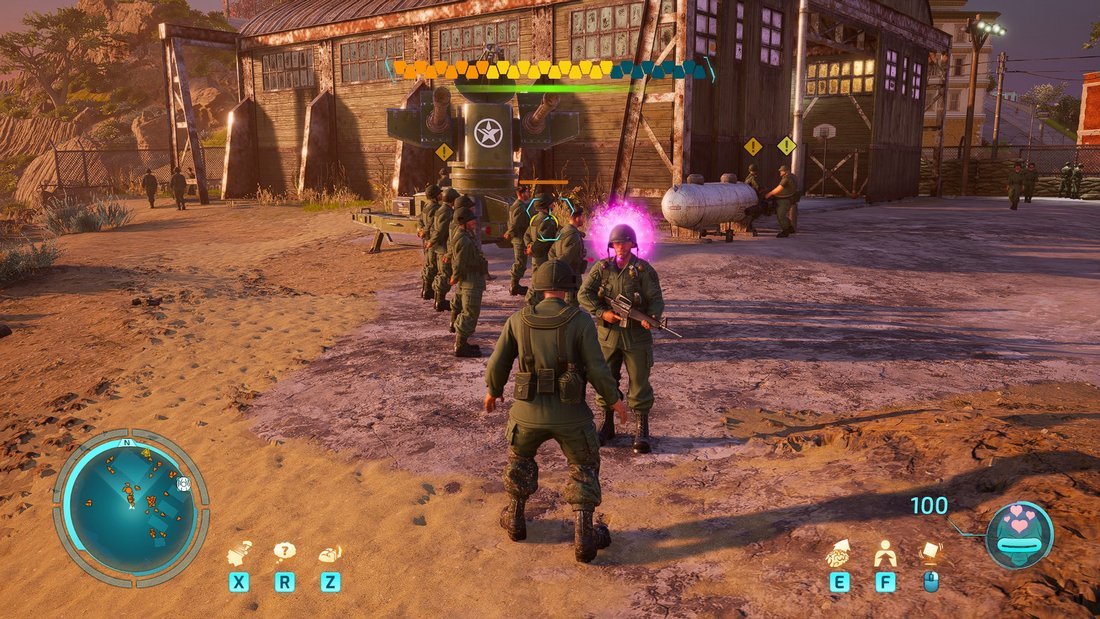 Like hypnotizing humans, possessing humans, consuming human brains, blowing up buildings, and the list goes on.
I enjoyed the simple story of the first game. Even though the sequel takes a different approach, it felt a bit flat and lacking. But that did not get the way of my enjoying the game. It's one of the most fun and creative games I've ever played.
Explore New Locations and Stuff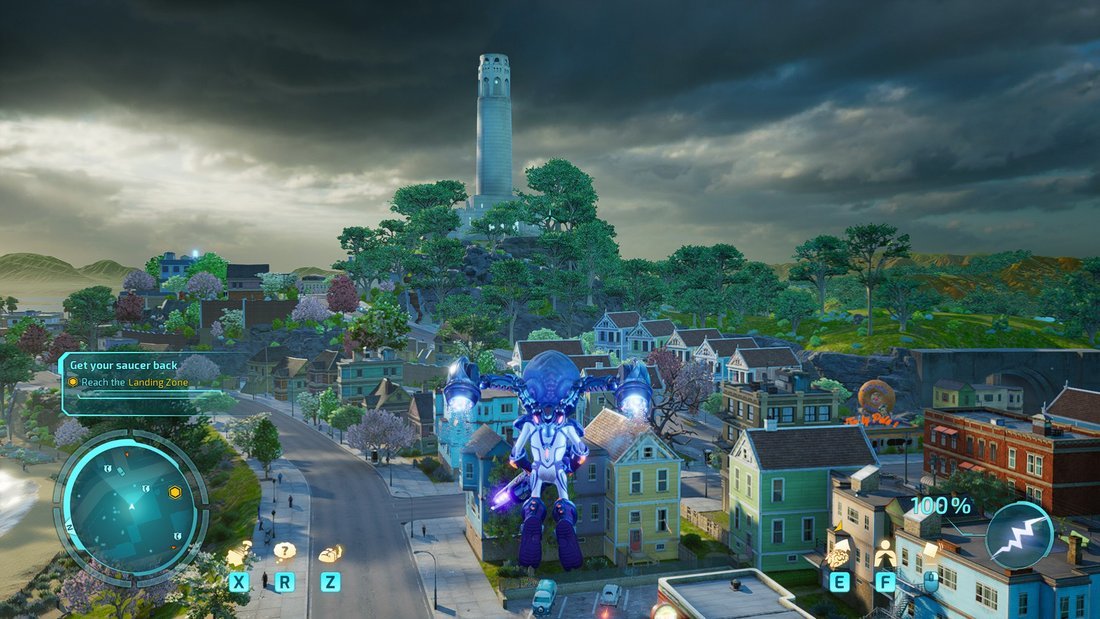 Destroy All Humans 2 Reprobed is bigger and more diverse than the first game as well. During your missions, the game will take you all around the world, including locations such as England and Japan. And a few surprise locations too.
There are also lots of fun stuff packed into the game, including 10 cool skins for Crypto. Sadly it's included as a separate paid DLC.
Perfect for Couch Co-Op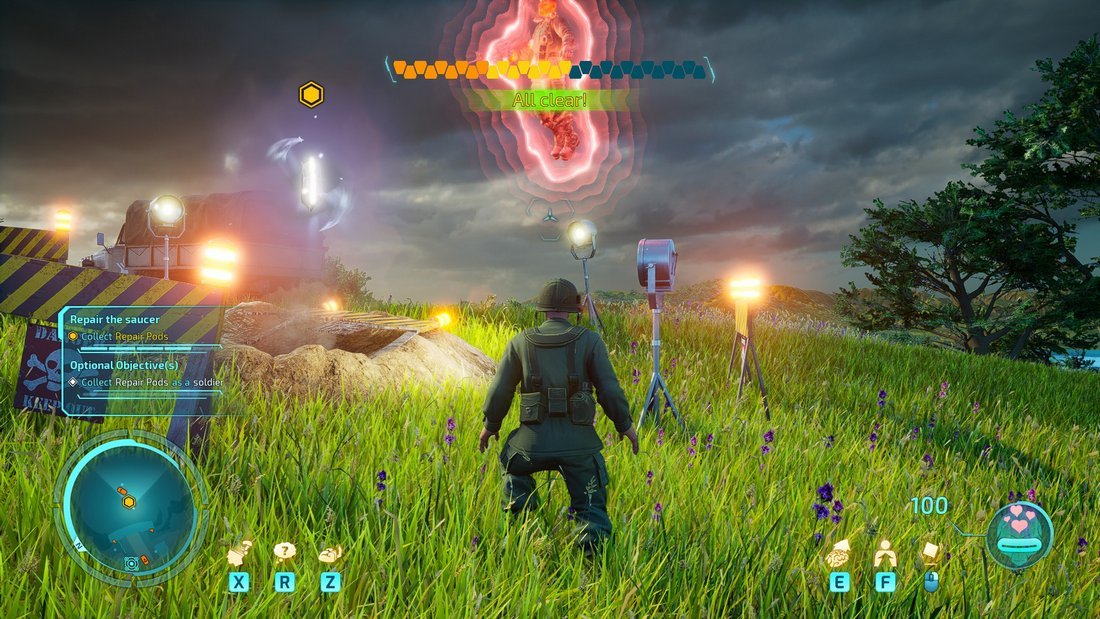 If you've been looking for a couch co-op game to play with your significant other, friend, or sibling while rolling on the floor laughing, then this game is worth checking out.
Destroy All Humans 2 Reprobed features a local split-screen co-op for up to two players.
I didn't get a chance to test this since I played the game solo on PC. But I think the game will be so much fun when playing together.
Is Destroy All Humans 2 Reprobed Worth Buying?
To sum up, Destroy All Humans 2 Reprobed is a short and fun game that you could play to relax and have a few laughs. There are moments in the game that will definitely make you laugh out loud.
So yes, Destroy All Humans 2 Reprobed is definitely worth playing. It has some quirky humor but when you mix it with the game's always-angry protagonist and ridiculous anal-probing action, it's well worth the $40 price tag.
If you're on PC, you can grab the game at a discounted price from an official key shop.