Fallout 4 was one of the worst reviewed games in 2015. Critics did not like this game, especially when comparing it to its predecessors.
But, guess what? This game is still so darn good.
In this post, I'm sharing my experience playing Fallout 4.
And help you figure out if Fallout 4 is worth playing right now.
How I Got Into Fallout 4
My first time attempting to get into Fallout 4 was not a good one.
Not because the game was bad, but because I didn't know much about the franchise and I had very little knowledge about how RPGs work.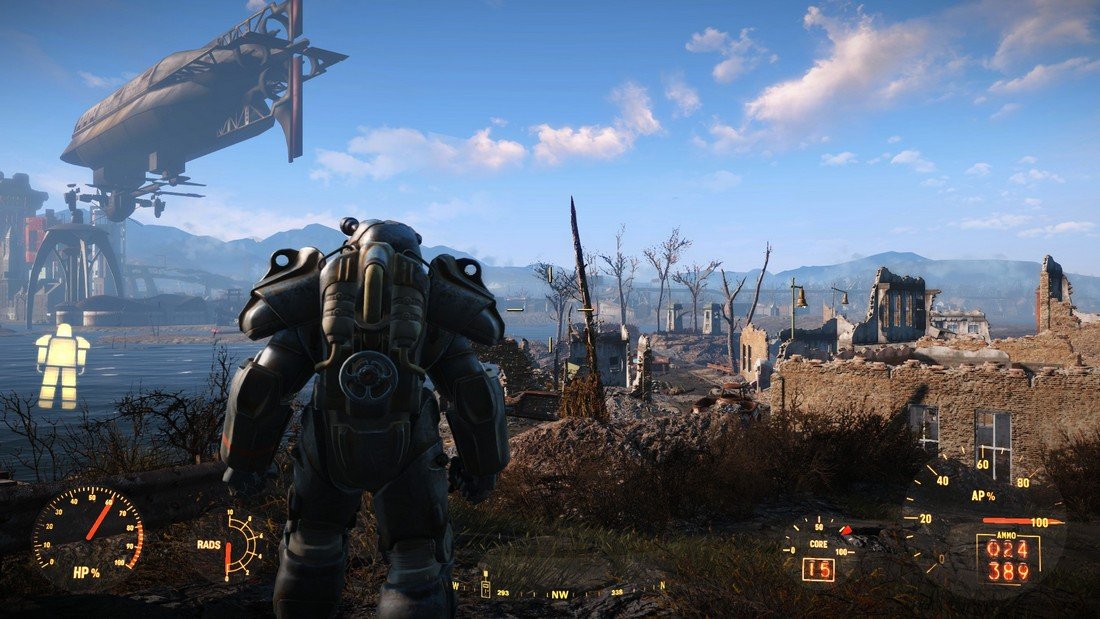 Then I tried out Fallout 4 recently, around 2019, and I was hooked from the start.
At this point, I had more knowledge of RPGs, skill systems, and builds, so I was able to enjoy the game more.
In fact, I loved the game so much that I even got into Fallout 76.
Weird But Fun Campaign
The campaign in Fallout 4 is still a bit off. But compared to some of the other RPGs out there, it's still pretty enjoyable.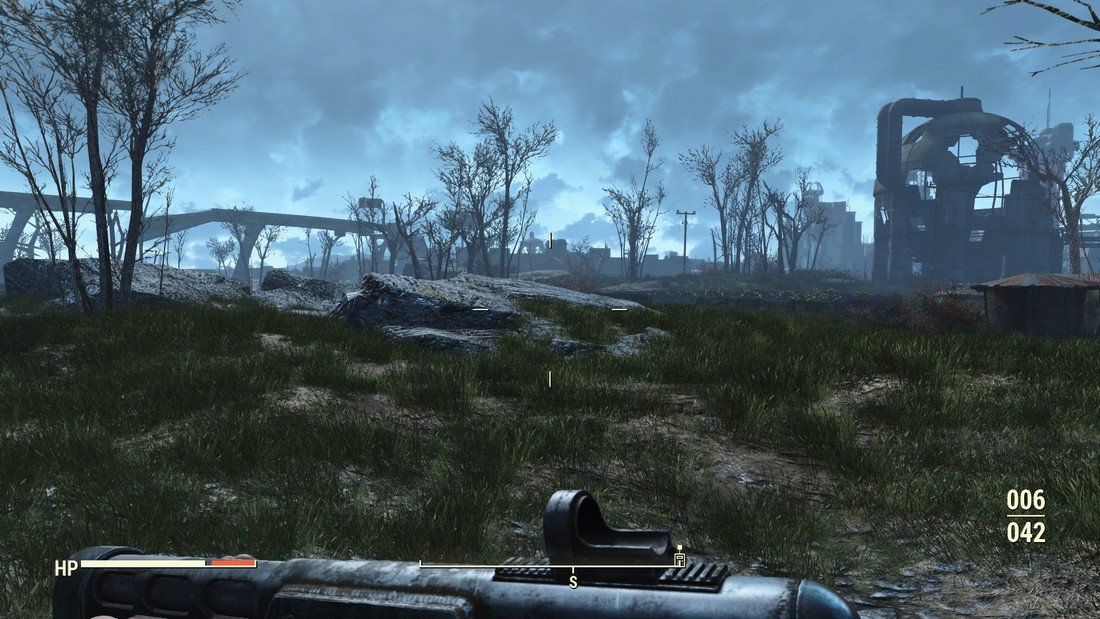 At first, I was distracted by the side-quests and settlement missions. I must have spent hours building camps and settlements. It was super fun.
Although, what made the game more fun for me is the mods.
Mods Are Amazing!
Fallout 4 still looks pretty cool even after all these days. You can definitely play it without losing immersion.
But, what makes the game even better is mods.
With a couple of mods, I was able to turn Fallout 4 into a modern game with stunningly lush environments, lighting, and improved overall graphics.
One thing I hated about the game were the guns. They were terrible. So went ahead and added a few weapon mods too.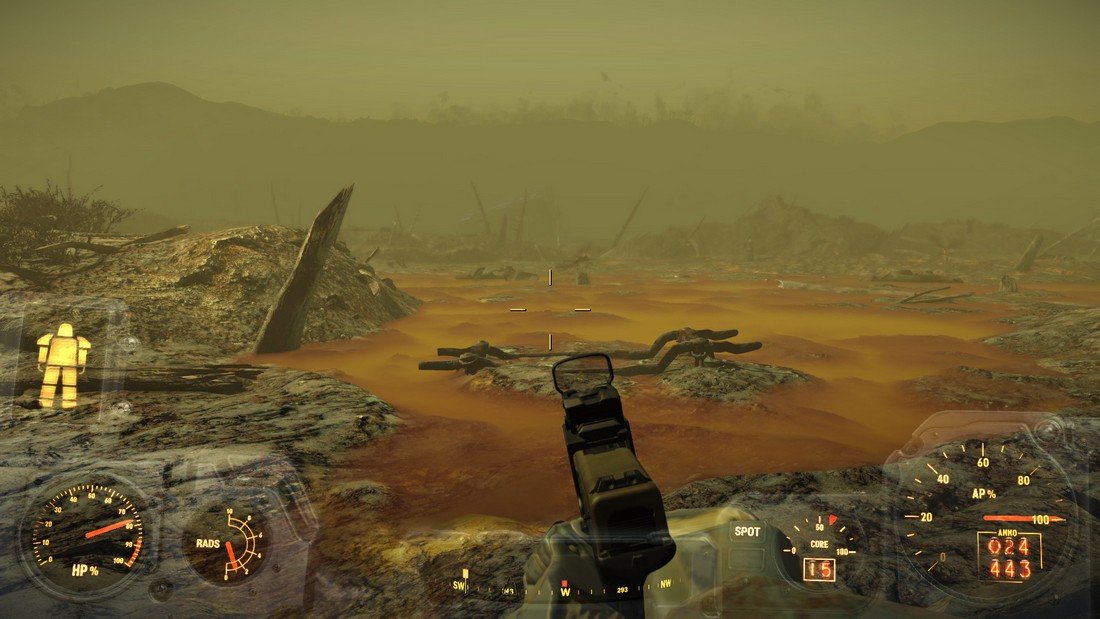 Now, I'm carrying a modded Glock in the wastelands and it felt so satisfying.
DLC-Sized Mods On The Way!
Mods are probably the main reason why so many people still play this game.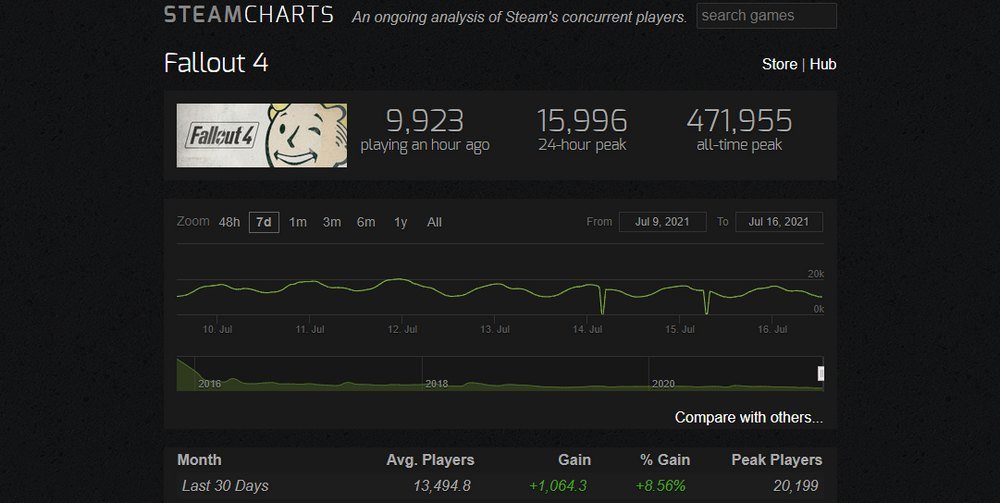 According to Steam Charts, around 14K people still play Fallout 4 every day. That's actually more than most MMOs available these days.
There's a massive community of passionate gamers behind Fallout 4 as well. And they are constantly finding new ways to add more content to the game.
Fallout 4: Miami and Fallout 4: London are two of the highly-anticipated mods in the works for the game. These two mods are expected to add DLC-sized story campaigns and locations to the game. And the mods are made entirely by fans.
Is Fallout 4 Worth Playing?
So to answer the question: Is Fallout 4 worth playing? Yes, it's definitely worth playing. Or even jumping in for another playthrough.
Especially when you combine a few mods, you can make an entirely new experience out of Fallout 4.
I would recommend that you play on PC or Xbox. Because those two platforms have the biggest mod support.