Deep Rock Galactic is one of the best indie games on Steam and it's getting a cool battle pass with its biggest update yet.
The latest update introduces themed seasonal content for the game along with a completely free battle pass.
The first season is called Season 01: Rival Incursion and its battle pass is titled Performance Pass.
Deep Rock Galactic already has a fun team-based gameplay loop that lets you explore deep caves with friends, strangers, or even by yourself.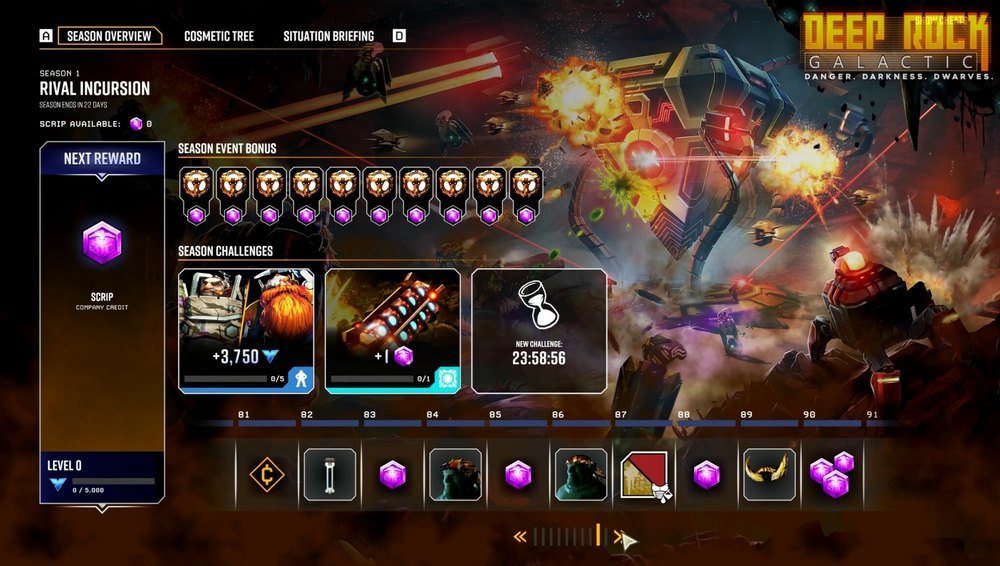 With the introduction of the new battle pass, you'll be able to go into each cave with specific goals in mind to complete missions in the battle pass and unlock rewards in return.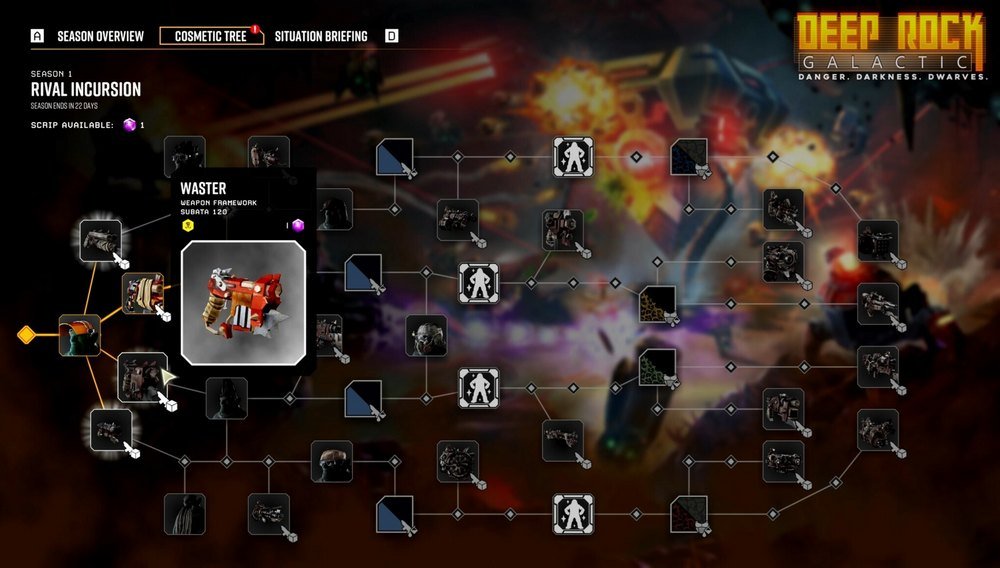 The battle pass, or the Performance Pass, includes 100 levels for you to earn Scrips, which then can be used to unlock cool cosmetics for your characters.
Check out the trailer below for more details.
The new update for Deep Rock Galactic goes live on November 4th for Steam and November 18th for Xbox and GamePass.
Find more from the Season 01 FAQ