If you're a cheaposaurus like me and want to buy some of the premium goodies in the Crown Store without spending real money, then here are a few tips for you.
Some of the best stuff in ESO can only be bought using crown gems. These are really hard to come by.
However, there are a couple of easy ways to obtain crown gems for free.
Let's dive in.
What Are Crown Gems?
Crowns are the premium currency used in ESO. You can buy crowns using real money. Crown Gems are like an extra-premium currency that are really hard to come across. And you can't buy them, at least not directly.
Crown Gems are only awarded to you when opening Crown Crates. That's only if the crate gives you an item that you already have. Then that item will be converted into its value in crown gems.
As you can imagine, that's a really tough way to earn crown gems.
Sadly, some of the coolest cosmetics in the crown store can only be bought with it.
Luckily I found a couple of ways to earn crown gems for free.
Open Crown Crates
Well duh, this is the obvious method that involves spending real money, right? Wrong!
When you level up a character in the game, you're awarded free crown crates at certain intervals.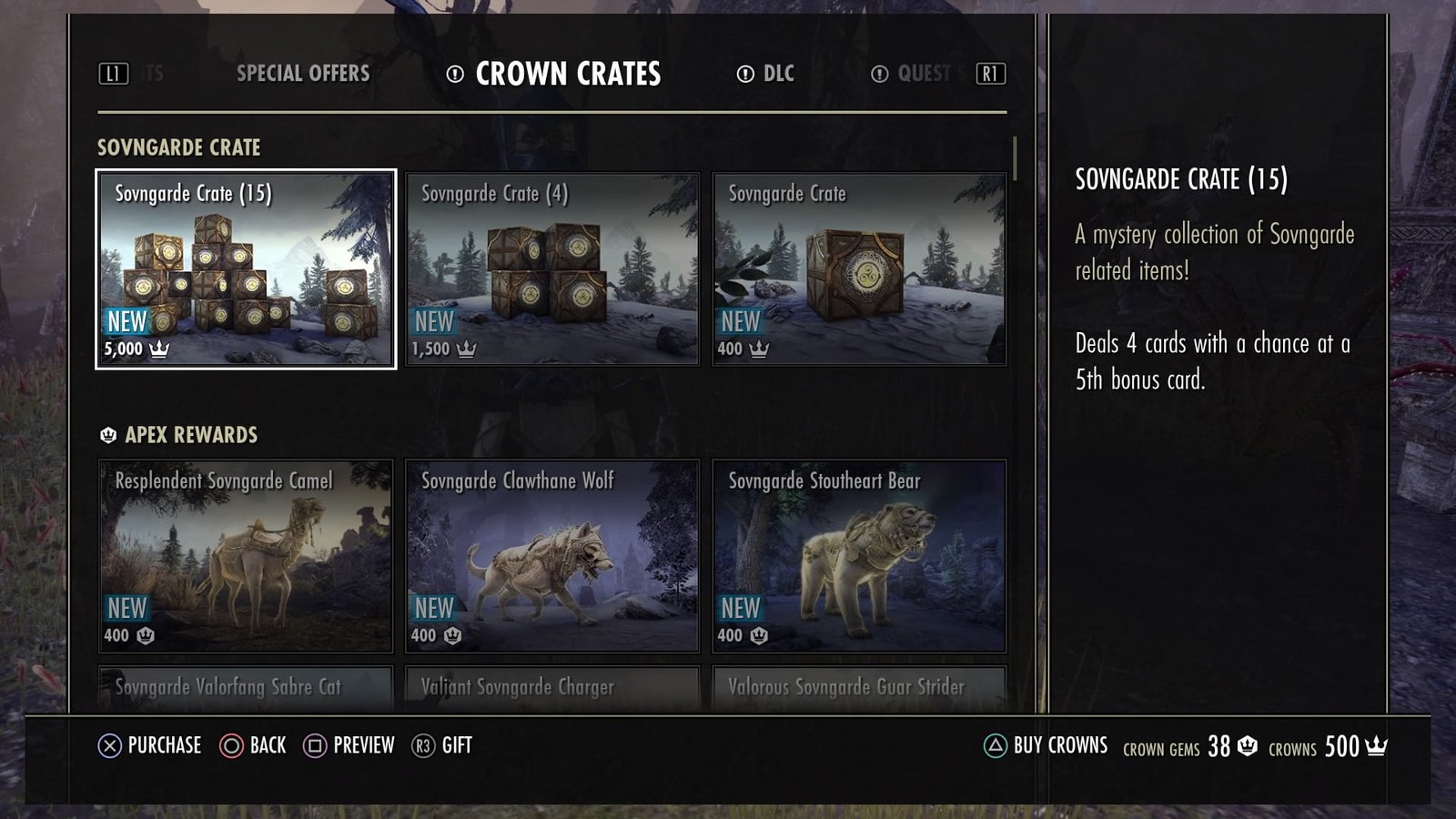 Opening these free crates will give you some goodies like costumes, potions, and crown experience scrolls.
These high-tier items can actually be deconstructed and converted into Crown Gems.
Let me explain.
Deconstruct Your Valuables
Open the in-game menu and go to the crate opening menu. And then head over to the deconstructing screen. On PS4, it's opened with the triangle button.
Once you're on this screen, you can see a list of items that can be converted into crown gems. If you see any stuff that you don't need, just convert them to gems.
Collect The Daily Rewards
The daily login reward is another great way to score some high-tier items. I managed to collect some great stuff like potions and valuable experience scrolls by logging in every day.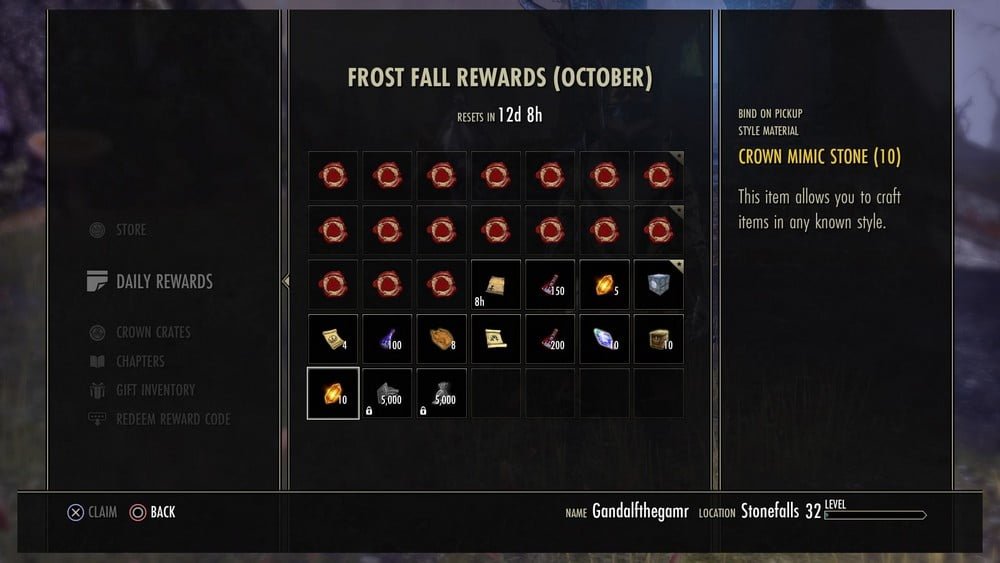 It's sort of like a chore for me now. Some days I login to collect the reward and logout.
And then I converted these items into gems.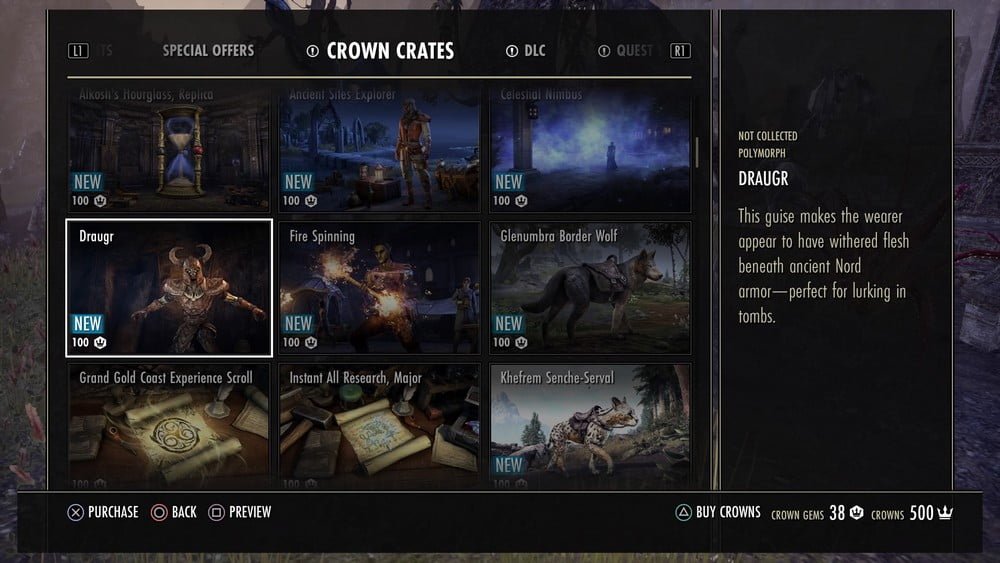 It can be a very slow process and it could take a very long time for you to collect some gems using this method. In fact, I'm still trying to get to 100 gems so that I can buy the cool polymorph. It will take a while.
But I don't care how long it takes. I enjoy playing the game and earning gems is just a bonus.
Another way to get crown gems is to get the ESO Plus subscription. It costs money but every month you're rewarded with free Crowns. And you can collect the crowns and buy crates from them for free. And deconstruct the goodies to get gems.
If you know a better way to get crown gems for free, feel free to let me know in the comments.