Disney Dreamlight Valley's 5th update is out now. The long wait is over. Now players can get a new experience with the new content update called "The Remembering".
Gameloft released the official roadmap for Dreamlight Valley, which includes plans for lots of new content and new additions to the farming sim.
Apart from "The Remembering" update, there are some cool things that we can expect in the latter part of this year.
So, what's new in the early June update? Plus, what will be next? Let's have a look.
Early June
I was very excited when I saw the tweet of Dreamlight Valley, that the Early June update is live now. In this update, The mystery of the Pumpkin house in the Forgotten Land biome has been solved. That's the Fairy God Mother's house.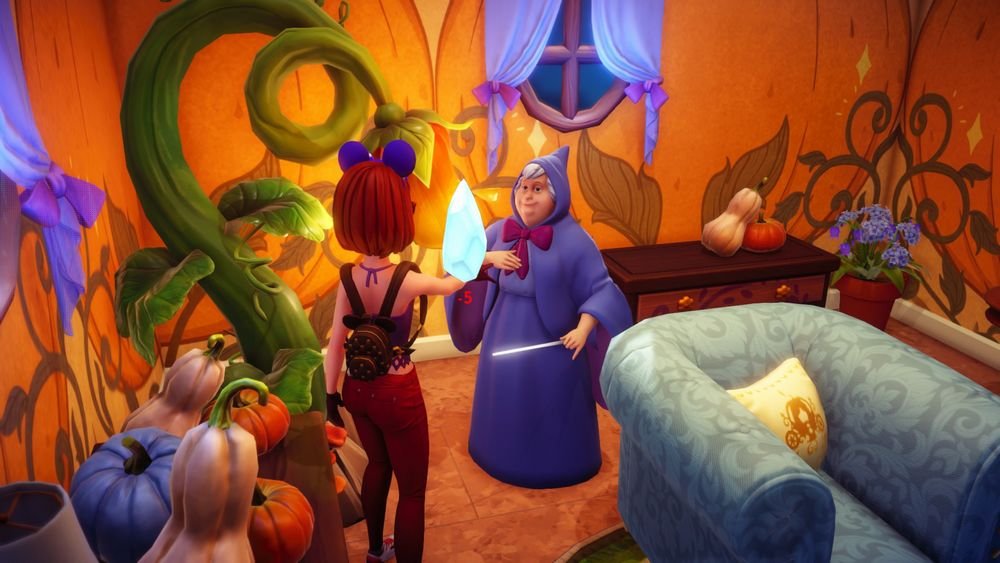 With Fairy god Mother, you can discover who the forgetting is.
Plus, the new star path includes cosmetics of many Pixar characters.
There are many more new features in "The Remembering".
But what will be the next? Keep Reading.
Summer Update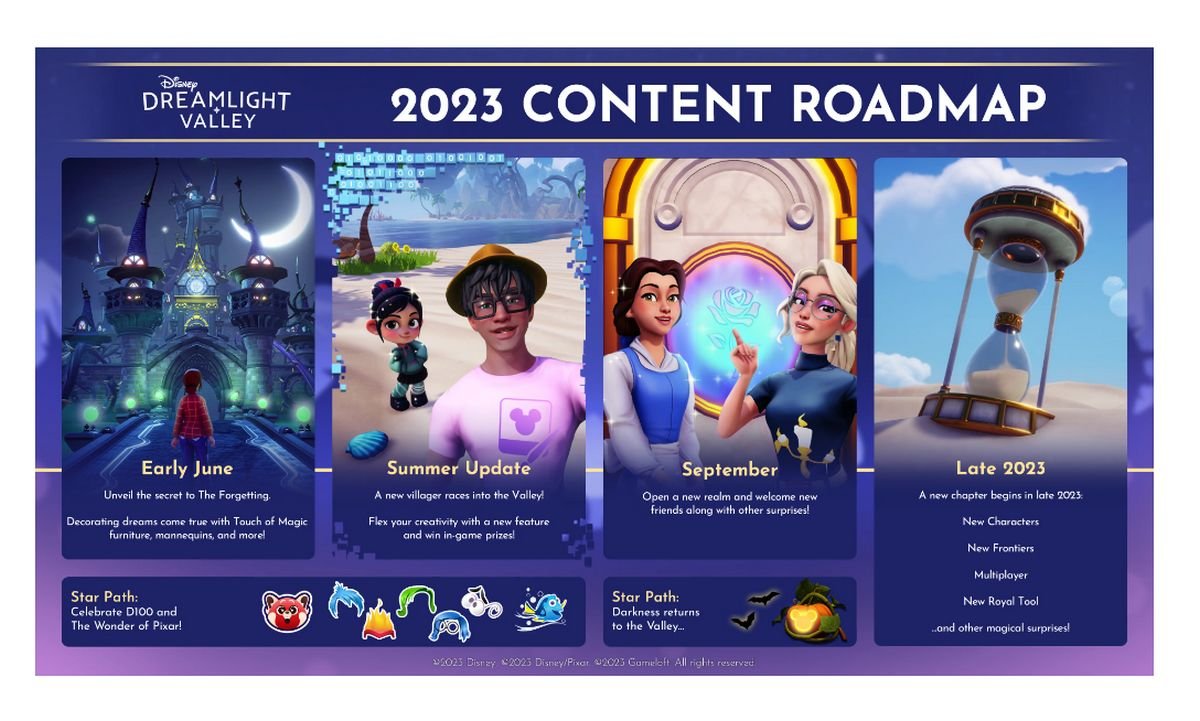 If you think that there will not be an update after "The Remembering- Update 5", then you are wrong. There are two more updates this year.
In the summer update,  there will be a new character, "Vanellope". Gameloft has hinted about Vanellope in the early 2023 content roadmap as "a princess races into the valley". If you predicted that she might be Vanellope, rather than Cinderella, then you should be rewarded.
September
In the September update, we can expect a new realm and the character Belle, in which you can have many new quests and activities to do. So, collect dream lights as much as possible to unlock the new realm.
Late 2023
As for the updated 2023 roadmap of Disney Dreamlight Valley, we can expect a new chapter, new furniture, a new royal tool, and more importantly, multiplayer mode. At the end of this year, you can play Disney Dreamlight Valley with your friends.
However, Gameloft still needs to mention a date about free-to-play.
Anyway, What will be the next chapter of Disney Dreamlight Valley? Will it be a new Biome? We'll have to wait and see.