After showing off some of the cool legendary weapons, Outriders revealed some of the coolest legendary armor you can grind for in the game.
Needless to say, these armor sets look pretty badass.
And, as expected, legendary armor sets will also feature set bonuses as well.
All sets include 4 items, including headgear, upper armor, lower armor, and footgear.
Legendary Pyromancer Armor – The Reforged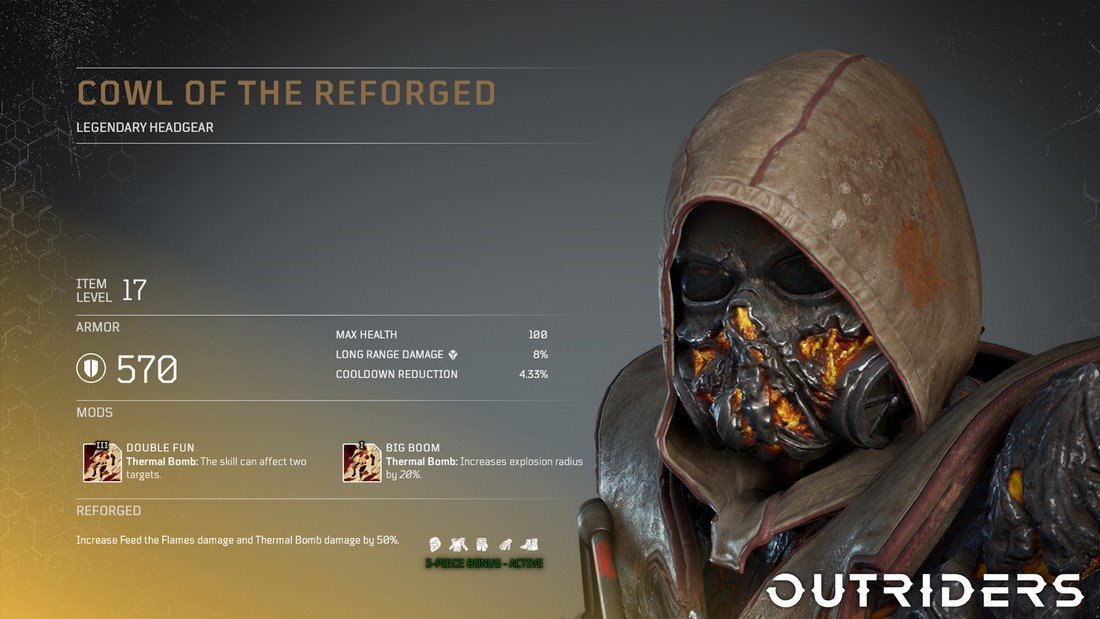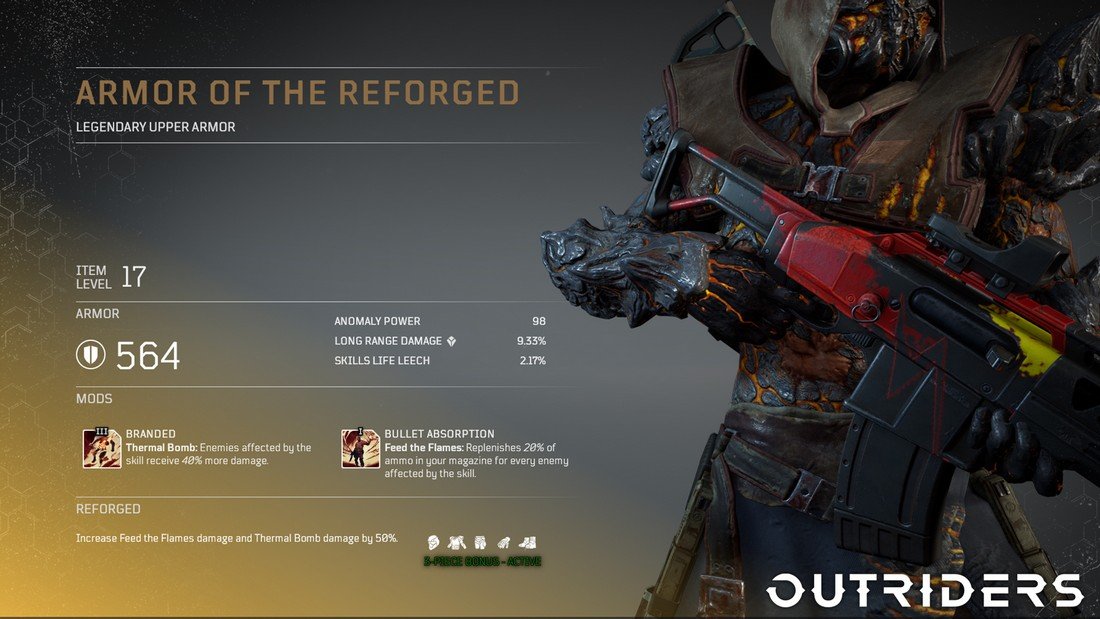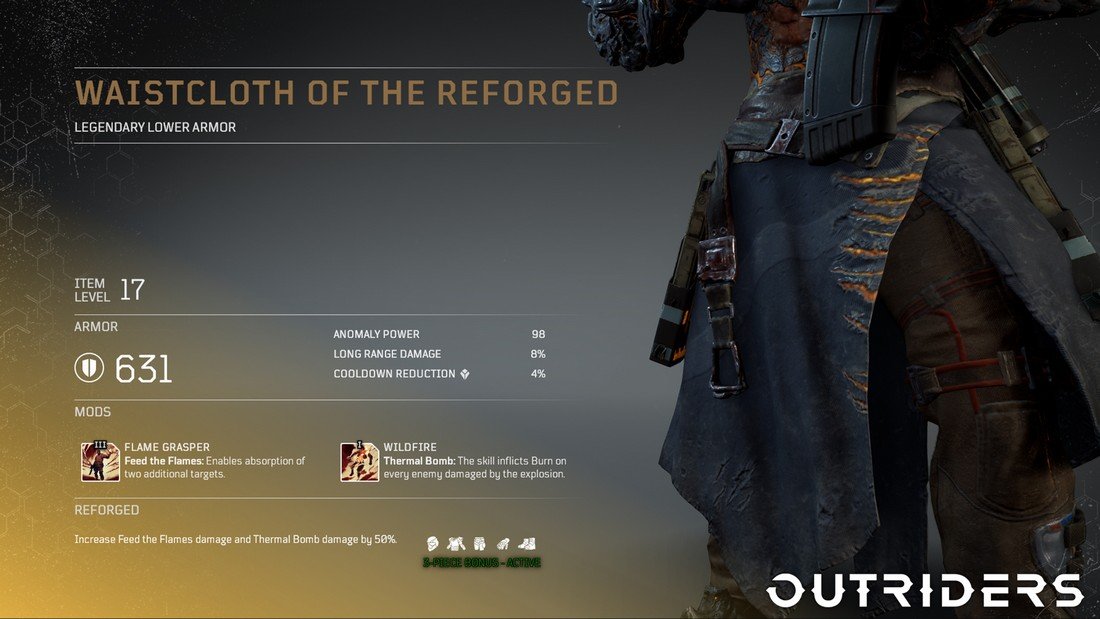 Set bonus for this armor set includes "Increase Feed the Flames and Thermal Bomb Damage by 50%"
Legendary Devastator Armor – Deathproof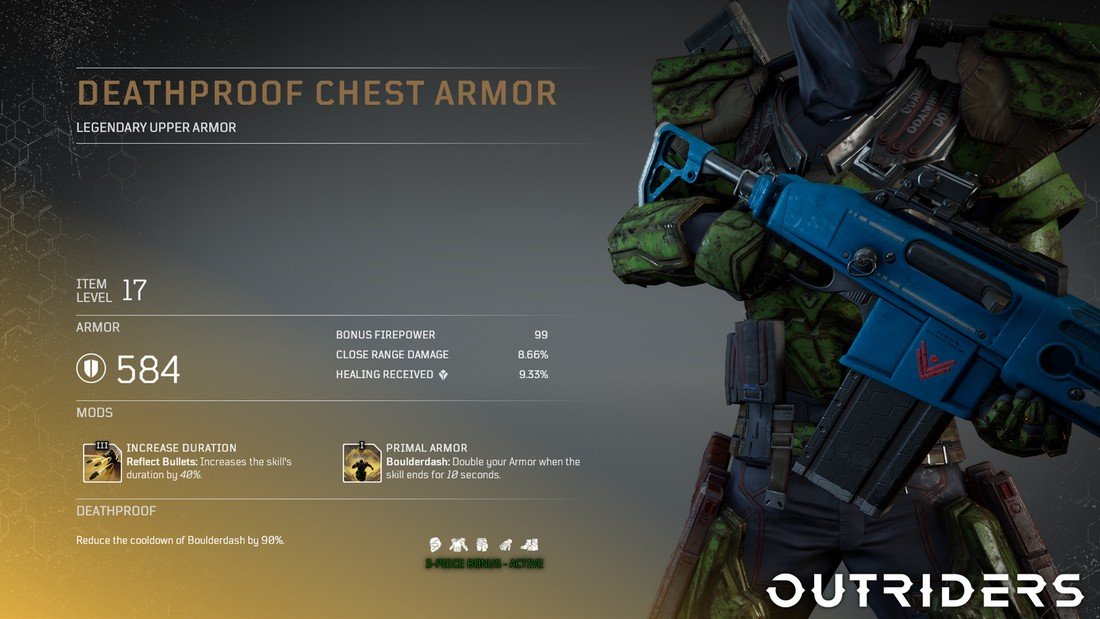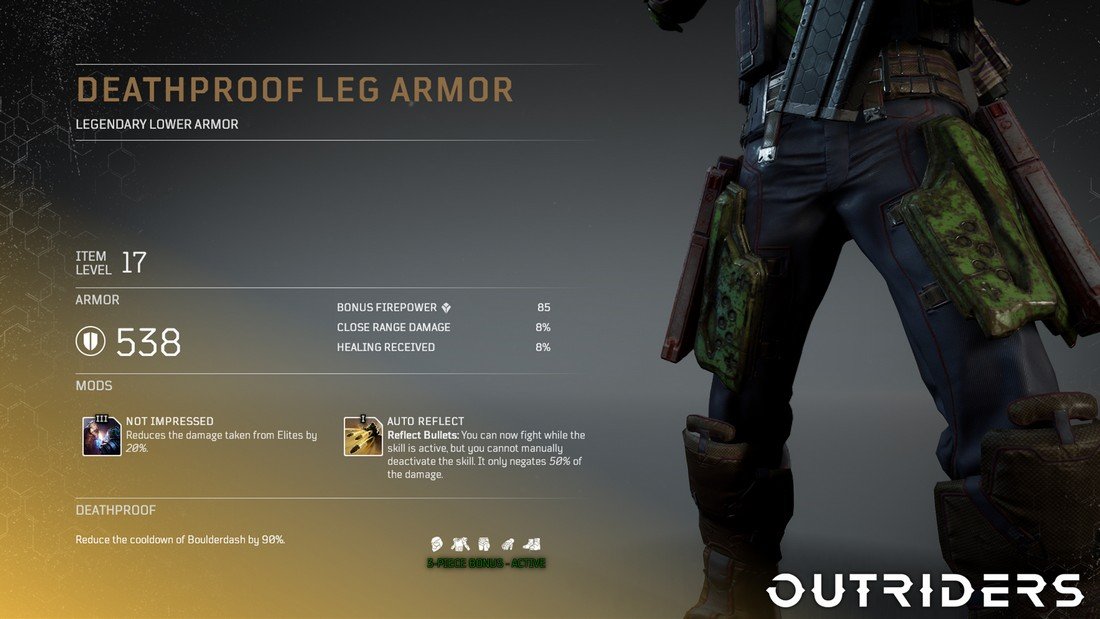 Set bonus for this kit is "Reduce the cooldown of Boulderdash skill by 90%"
Legendary Trickster Armor – Chronosuit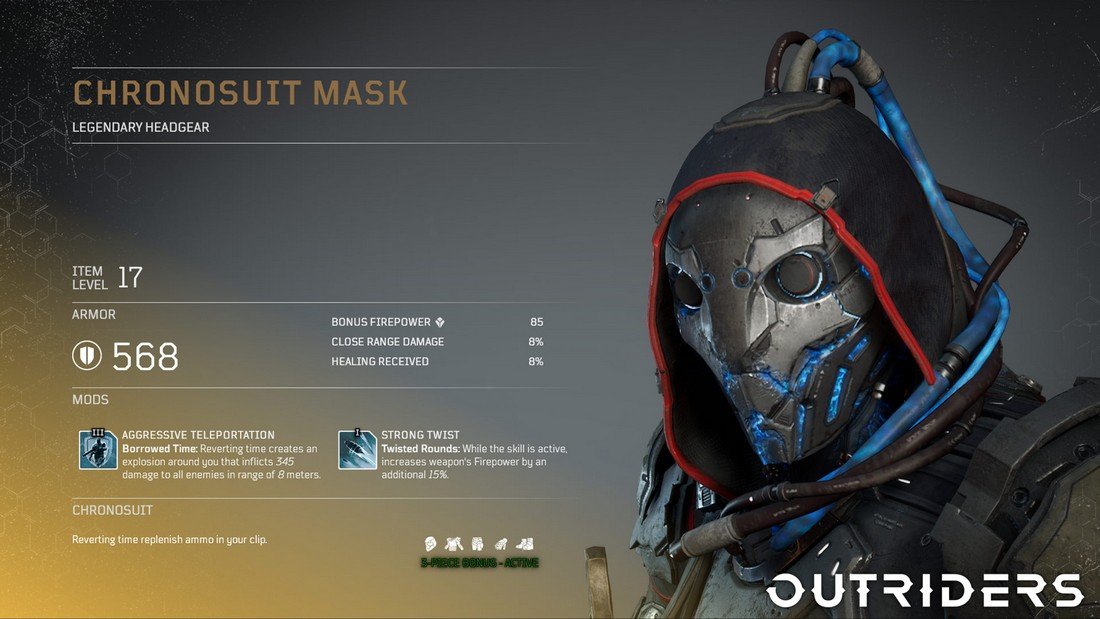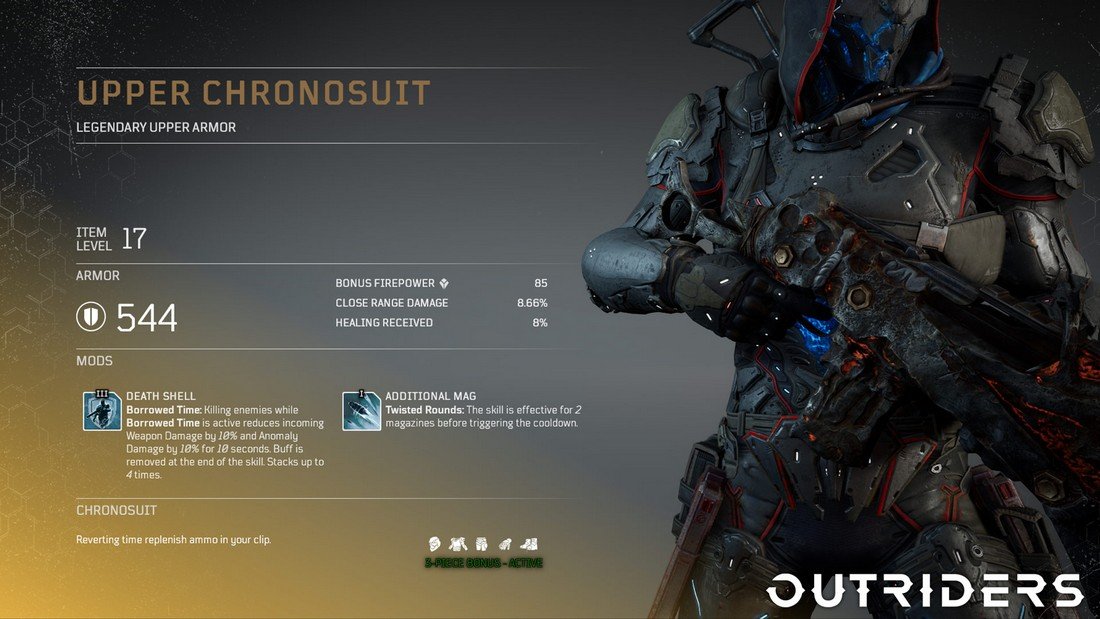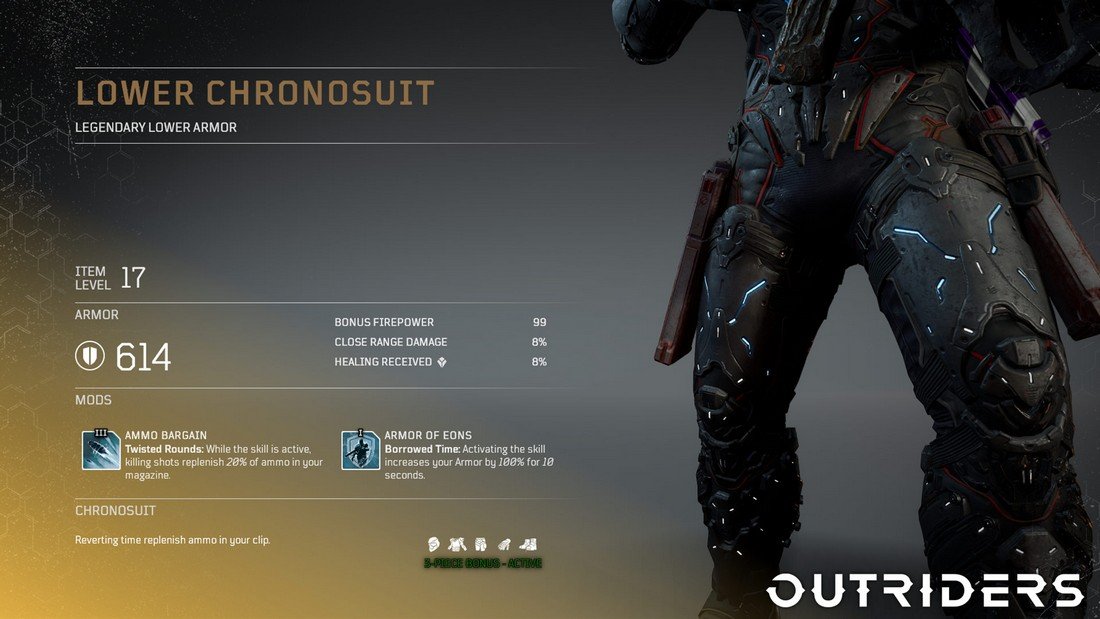 This kit has a very cool bonus – "Reverting time replenishes your ammo."
Legendary Technomancer Armor – Torrential Downpour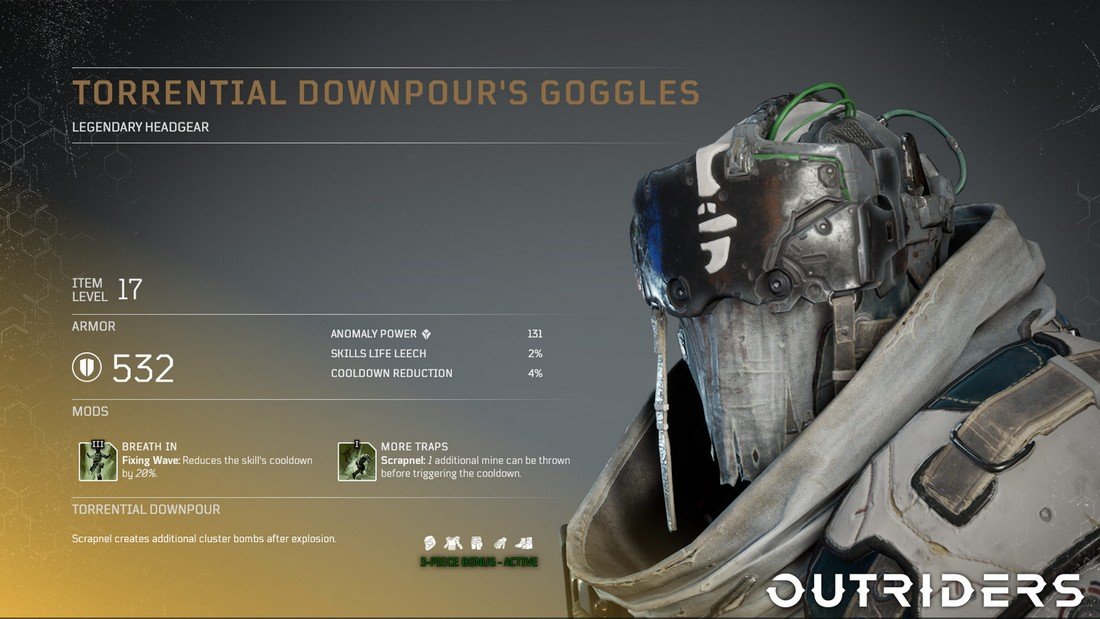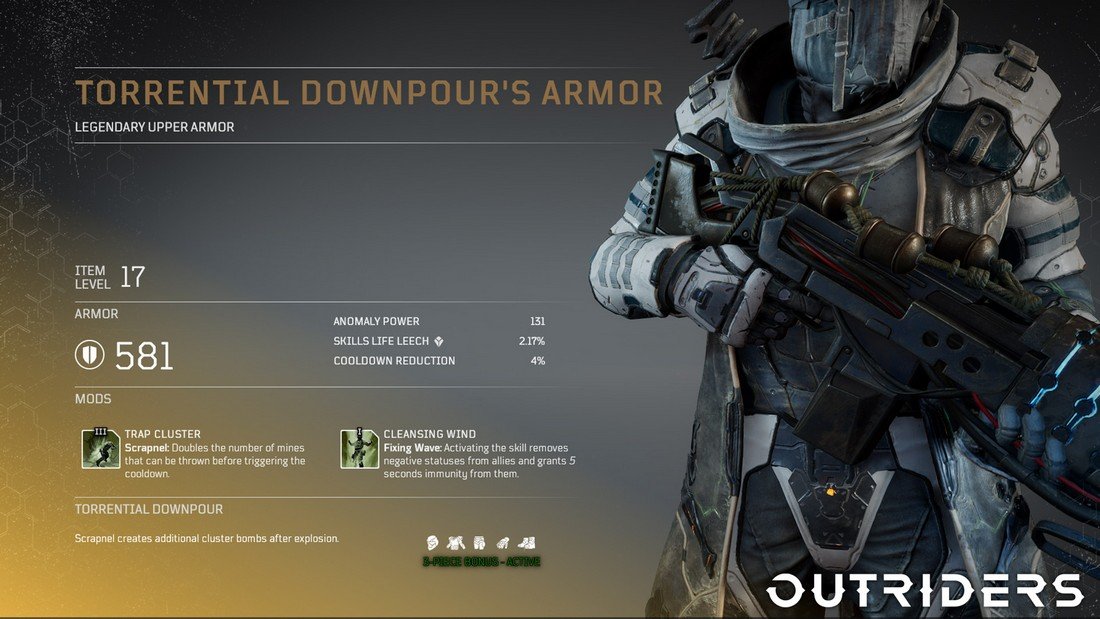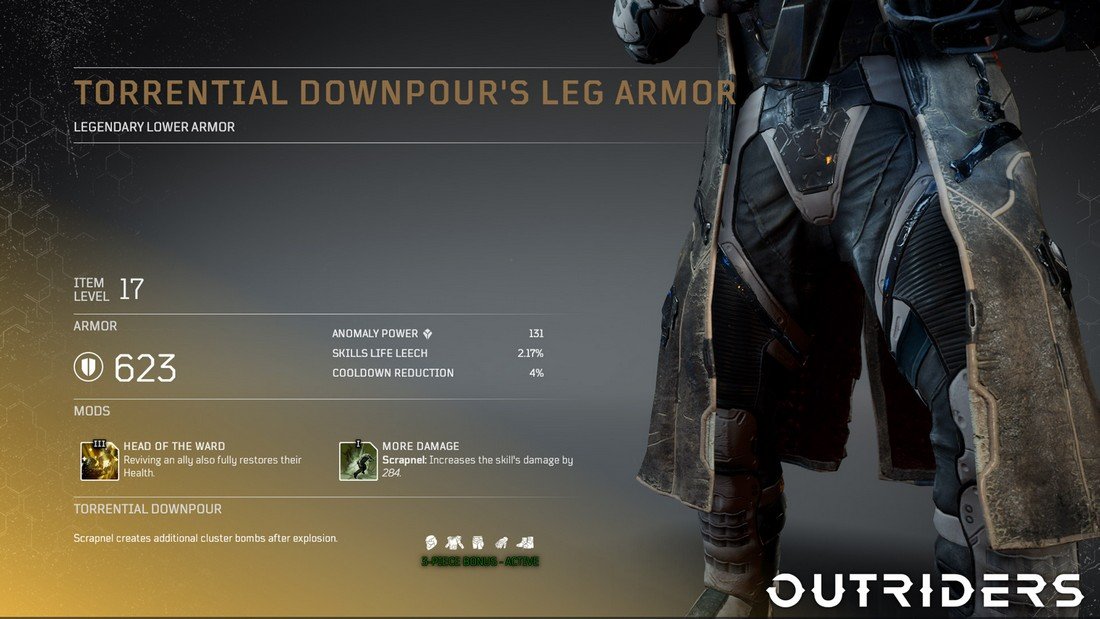 Bonus for this set is "Scrapnel creates additional cluster bombs after explosion."
Outriders is expected to release on April 1st, 2021.
Via: Twitter – Outriders