While I was taking a break from Elder Scrolls Online, I came across a video about Guild Wars 2.
I was intrigued by the game and its action combat system. So I decided to give it a try.
Things did not go well for me in Guild Wars 2.
If you're also thinking about playing Guild Wars 2, you may be able to learn a few things about the game from my experience.
What Is Guild Wars 2?
Guild Wars 2 is an MMORPG that came out in 2012. It features a big open world with lots of activities to suit different types of players.
Guild Wars 2 is often referred to as a great alternative to World of Warcraft. Unlike WoW, GW2 does not have a subscription.
The base game is free to play and then you can buy expansions for a one-time price to experience the full game.
This is initially what made me want to try the game. Since I'm against paying a subscription to access a single game, GW2 seemed like the best option for me to see what this genre of MMO has to offer.
My Experience With The Game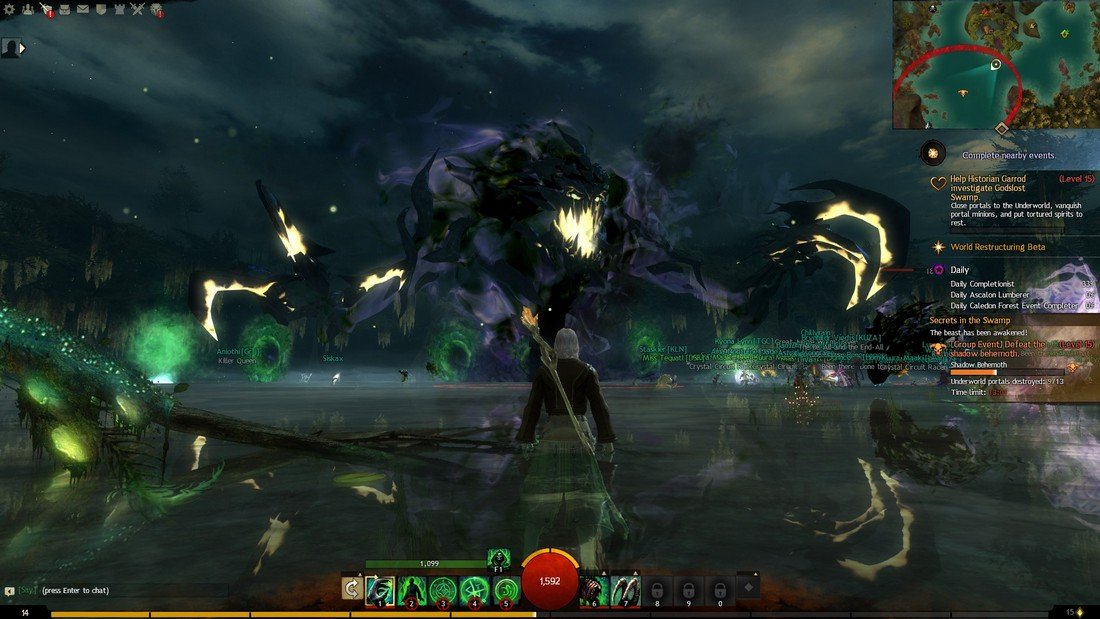 Even though it's been many years since its launch, Guild Wars 2 still has a very active player base.
This is what surprised me the most because when I started playing the game, I saw many other players running around, even with fresh low-level characters.
I really enjoyed the first few hours of the game. It seemed to have a good story and a simple progression system for leveling up.
You just go around the map helping people with various activities like killing centaurs or smashing spiders. And they reward you with XP.
This was fun for a while, especially thanks to the cool combat system. Except it got repetitive so fast.
The main story missions are only accessible as you level up your character. It unlocks a new mission around every 10 levels. In between that, you are stuck with doing the same open-world activities and events over and over.
I stuck with this routine for hours. The first 10 hours were fun and I enjoyed the process. But after that, the leveling process felt very repetitive.
Even when I traveled to different regions of the map, the activities were the same, except there were different enemies.
Why I Didn't Enjoy The Game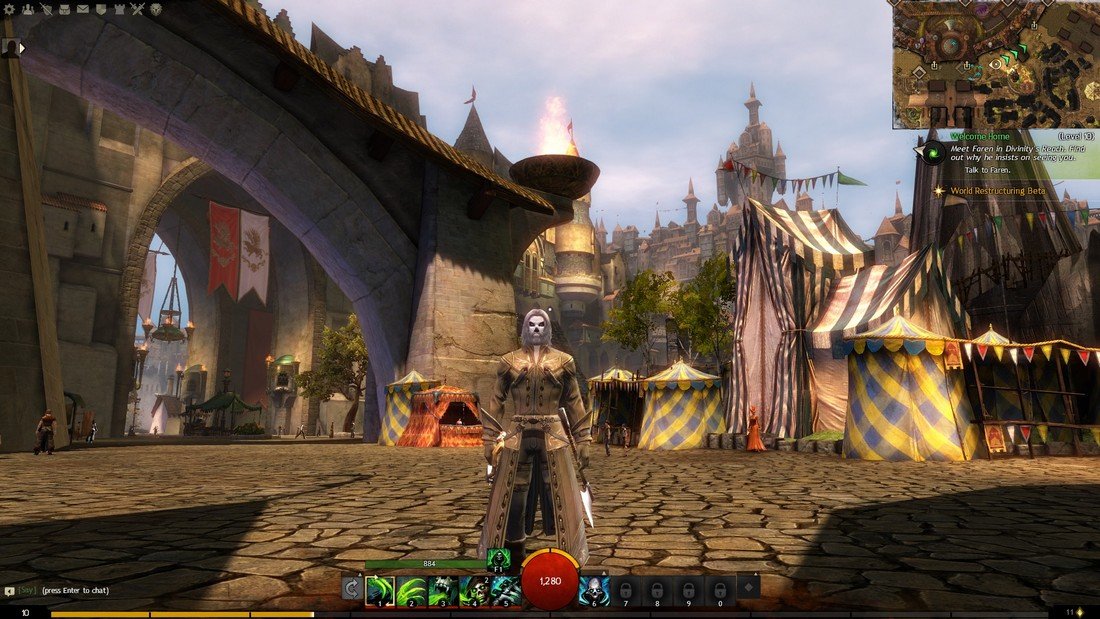 The main reason why I didn't enjoy the game was that I'm mainly a solo player who enjoys doing quests and tons of looting.
GW2 has both these elements, but they are delivered to you very slowly.
I really wanted to like and play GW2. I especially wanted to try to complete the Achievements system and grind for new skins and outfits.
But the slow campaign progression and repetitive leveling system got in the way of my enjoyment.
Sure, I could have used the level 80 boost to get to the endgame content. But that would be cheating. And I always believe that the leveling part of a character is what defines a good game.
And that's why I decided to stop playing GW2. Who knows, maybe someday I will give it another try. But with so many other MMOs out there, it will take some time.
Reasons To Play Guild Wars 2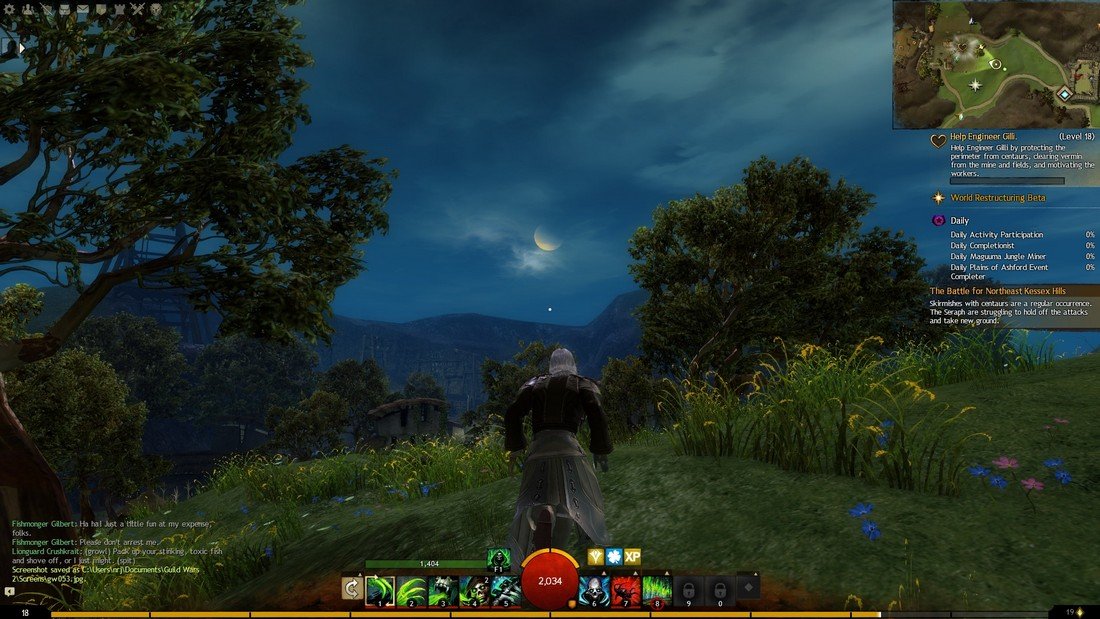 Just because someone else had a bad experience doesn't mean you should not play a game.
There are many players out there who enjoy GW2 on a regular basis. They love the grind and doing dailies and running dungeons with friends.
So I encourage you to try the game for yourself.
End of Dragons
The brand new expansion for Guild Wars 2, End of Dragons has tons of great new stuff for both new and old players.
It's overhauling some of the old gameplay mechanics as well. And more importantly, it introduces a new world to explore.
This may be the best time to try out the game.
It's Free To Play
You can play the base version of Guild Wars 2 for free.
It has some limitations but all of the base game content is free to try.
It's a great way to see whether this game clicks with you and try out its mechanics.
No Subscriptions
Unlike certain other MMOs, GW2 has no subscriptions.
You can buy the expansions and enjoy the full game for as long as you want without having to spend an extra penny.
However, there is an in-game cash shop that might steal some of your cash.
Action Combat System
I really enjoyed the combat system in GW2.
After Black Desert Online, GW2 has the second best combat system I've seen in an MMO.
It's action-packed so it will keep you engaged with every enemy you take on. It just got a bit repetitive for me really fast.
Steam Release
GW2 is coming soon to Steam.
The Steam release of GW2 was delayed due to the End of Dragons expansions. But if things go according to plan, GW2 will arrive on Steam in 2022. And it will surely attract thousands of new players to the game.
Who Should Play Guild Wars 2?
I think players who enjoy games like Runescape and World of Warcraft will find GW2 right up their alley.
I've seen so many WoW players switching to GW2 in the past few months.
Having said that, if you're like me and prefer games with an active level progression through a story campaign and side questing, GW2 may not be the right option for you.
Either way, you can always try it out yourself before making a decision. The base game is free to play after all.