Acer Predator Helios 300 is a great budget gaming laptop that will let you game with RTX ON until the new NVIDIA 3080 series arrives on laptops.
I've been a PC gamer for more than 15 years. But when my PC died in 2019, I had to switch to PlayStation for gaming. While I fell in love with my PS4, I still missed gaming on my PC. Especially aiming in FPS games with mouse and keyboard.
I started saving up for a new PC early in 2020 and in October 2020, I finally had enough to buy a gaming PC. I decided to go with a gaming laptop since it's the most convenient solution for me.
After searching all over product websites, Amazon reviews, and Reddit threads, I've decided that Acer Predator Helios 300 is the best solution for me for several reasons.
Mainly because it comes with an RTX 2060 and 1TB of NVMe SSD. Also because it came from a reliable brand with good build quality. Since it will take a long time before the new 3080 series comes to laptops, and they will likely cost a fortune, I've decided not to wait and go for this gaming laptop.
I've been using Acer Predator Helios 300 for my daily work and gaming for several months now. Here are my thoughts.
Acer Predator Helios 300 Specifications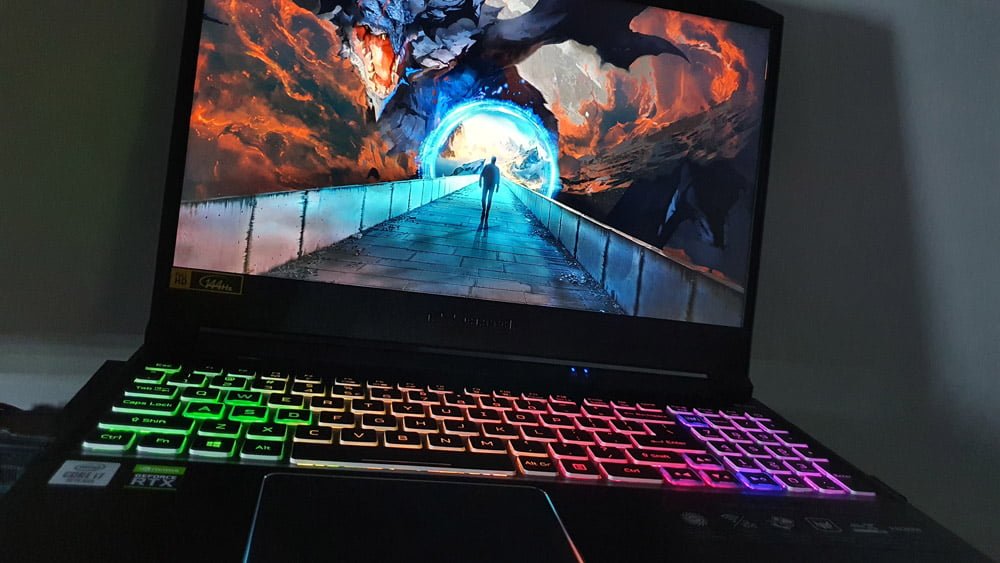 CPU: Intel Core i7-10750H 6-Core Processor (Up to 5.0 GHz)
GPU: NVIDIA GeForce RTX 2060 with 6 GB of dedicated GDDR6 VRAM
RAM: 16 GB DDR4 2933MHz Dual-Channel Memory
HDD: 1TB NVMe SSD
Display: 15.6″ Full HD (1920 x 1080) Widescreen LED-backlit IPS display (144Hz Refresh Rate)
Network: Wireless: Killer Double Shot Pro Wireless-AX 1650i 802. 11ax Wi-Fi 6 | LAN: Killer Ethernet E2600 10/100/1000 Gigabit Ethernet LAN
Build Quality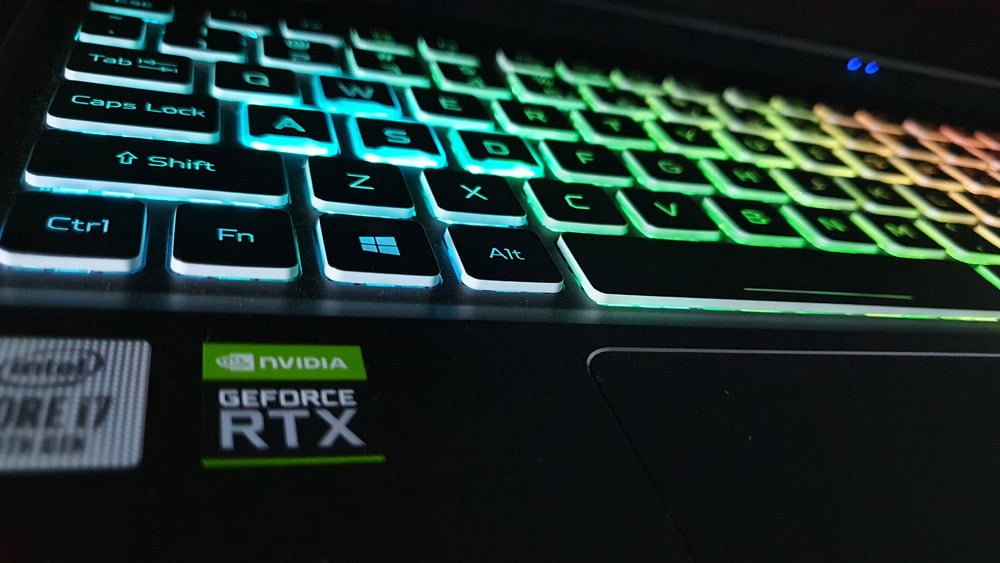 The build quality of this laptop certainly feels at a luxury level compared to its price. Unlike most other Acer laptops, this laptop looks and feels high-end.
The lid feels sturdier than most laptops and has lights built on the back.
The keyboard also feels high-end and provides better tactile feedback. It also features RGB lighting, which you can customize using the built-in Helios software.
Gaming Performance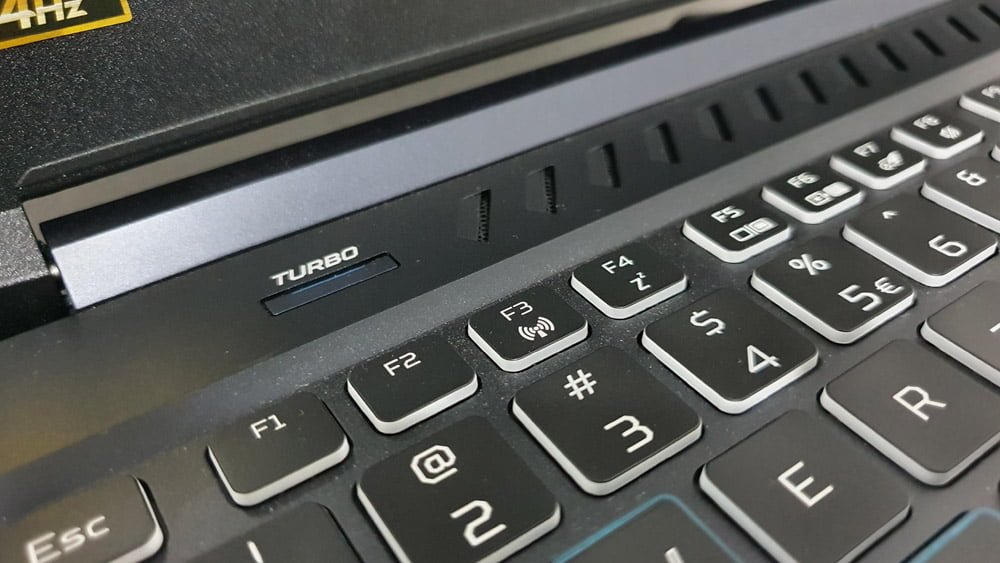 The laptop boots up almost instantly in less than 3 seconds. The only delay is caused when entering the passcode to login.
When it comes to gaming, the laptop performs faster than the Xbox Series X.
The first game I played on Acer Predator Helios 300 in Outer Worlds. This game is known for its long loading times and heavy resource usage.
It only takes 5 seconds for the game load on Acer Predator Helios 300, thanks to its super-fast SSD. While on Xbox Series X it takes over 10 seconds.
The game also performs buttery smooth even with all the settings maxed out.
Temperature
The built-in PredatorSense app lets you to control how the laptop performs with adjustable fan speeds and turbo gaming boosts.
I kept all these settings on normal while playing games. And I haven't had any thermal issues so far.
I played several games like Outer Worlds, the Witcher 3, and Destiny 2 with maxed graphics. And the temperature levels stayed at around 90% for the GPU and 80-85% for the CPU. These are normal levels while gaming on a laptop.
On idle and while browsing the web, the temperature levels were at 45-50%.
Acer Predator Helios 300 has intelligently designed air vents on the bottom side as well as on the back and sides. This helps its dual-fans system to keep the air flow at max levels while keeping the laptop cool.
However, I did notice the keyboard area getting very slightly warm while gaming for long periods of time. I always play with an external keyboard attached so I barely noticed it.
Fan Noise
Acer Predator Helios 300 is incredibly quiet while doing regular tasks like browsing the web, even with 20 tabs open on Chrome.
While gaming, the fan noise can be very loud. It can be very distracting if you're playing with speakers on. Since I play with headphones, it didn't bother me as much.
The high noise occurs when playing games that demand higher resources.
While playing games like Destiny 2 and Warframe, the fan noise was at minimum levels.
The Display
The display on the Acer Predator Helios 300 works perfectly for a budget gaming laptop. It runs games on 1440p at buttery smooth FPS levels.
I didn't get a chance to test the display with lots of games since I play with an external monitor connected. But it worked great when playing the Witcher 3 and Outer Worlds.
In Conclusion
Acer Predator Helios 300 is the second laptop I've used from Acer. The first laptop, Acer Aspire 3, is still in perfect condition after 2 years of use. And I haven't had any hiccups with either of the devices yet.
There were several other gaming laptops available at this price range from MSI and Asus. Some of them only had 512GB SSDs and 8GB RAM.
Helios 300 is the only laptop that comes with a perfectly balanced set of specs with a better cooling system at this price. I highly recommend it for anyone who's looking to get into gaming in 2021, especially for playing games like Cyberpunk 2077.
It's only been a few months since I started using this laptop. I will keep this review updated if I encounter any issues in the future.
If you decide to buy the Acer Predator Helios 300, please use this Amazon link. It helps me to earn a tiny commission at no additional cost to you. So that I can invest it on web hosting to keep this blog up and running.