I wasn't a huge fan of the Fallout series. But after trying out Fallout 4, I fell in love with it.
Then I decided to try Fallout 76. And it was one of the best decisions I've made in my life of gaming. Here's why.
Fallout 76 received a lot of hate from the community when it first launched. They had fairly good reasons for that.
But, after the free Wastelanders update, the entire game has been overhauled. The game feels really good.
So, if you're not sure whether to buy the game or jump back in again, here are a few reasons to change your mind.
1. Wastelanders Update Is Amazing
The Wastelanders update has turned Fallout 76 into a completely new game. The game runs smoothly. No game-breaking bugs or issues.
The game has also received massive graphics changes, including a gorgeous lighting system, which I've been enjoying in the photo mode.
2. Hang Out With NPCs
The Wastelanders update also added NPCs to the game. Now you don't feel lonely anymore. Everywhere you go, you'll encounter NPCs that you can talk to and have conversations with.
The game now feels a lot more like Fallout 4.
3. Brand New Seasons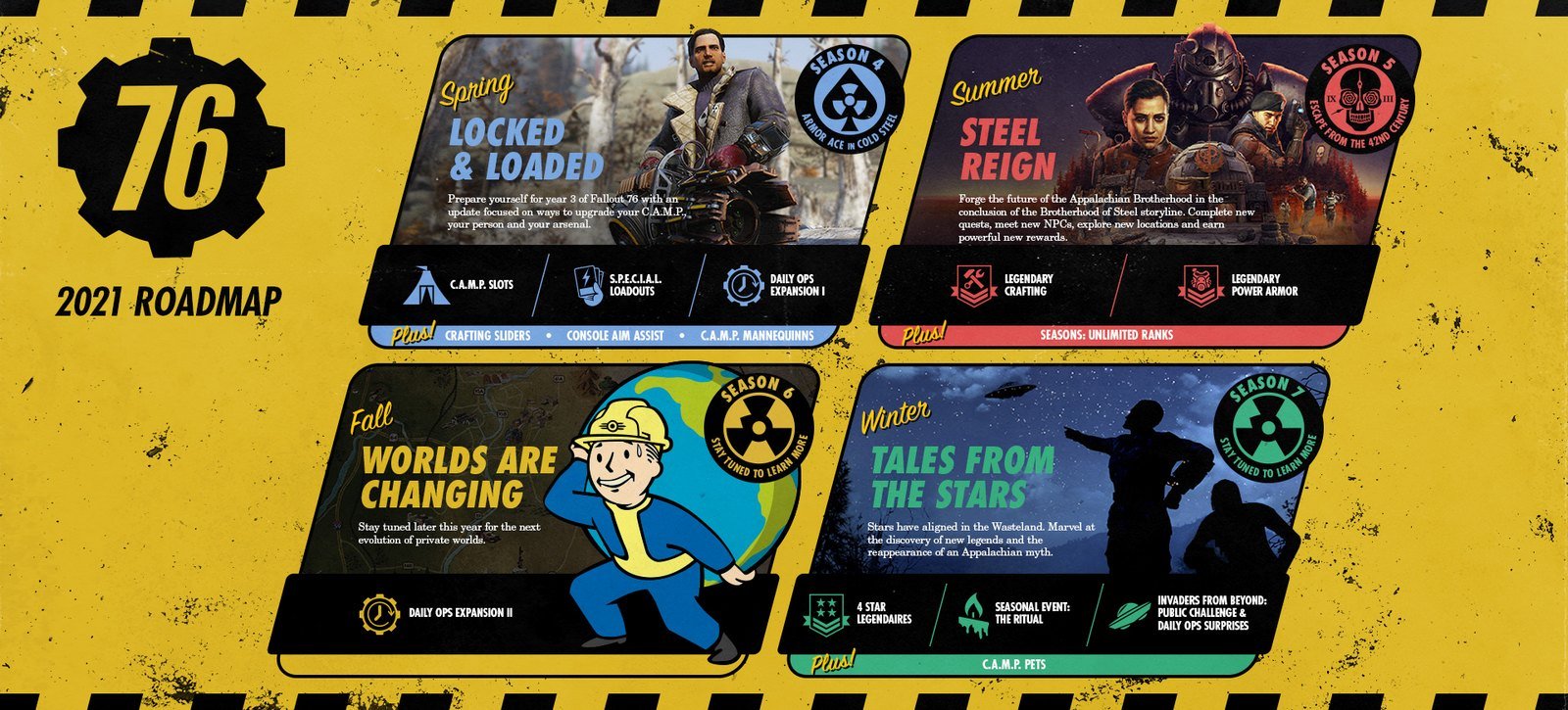 Not sure if you've heard, but Fallout 76 now has seasonal content. This includes content drops for each season with in-game events and expansions. Each season will include lots of activities, quests, and fun cosmetics to unlock as well.
This is only the beginning. There will be more updates in between and in the coming years.
4. Unlock The Battle Pass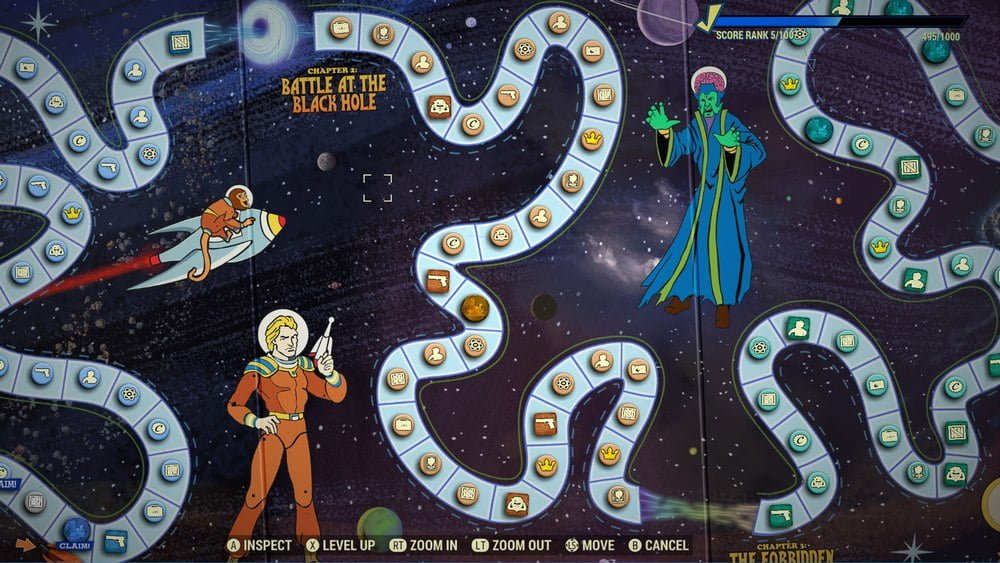 Along with the Seasons content update, the game now has a battle pass. This will give you more reasons to keep playing the game every day. To unlock new levels and receive rewards, cosmetics, and resources. And it's completely free!
5. Plenty Of Players To Team Up With
Fallout 76 player base is quite healthy and it continues to gain new players much more often. According to Steam Charts, the game has over 10K daily active players on Steam alone.
This is not even considering the players on Xbox. Ever since F76 arrived on Xbox Game Pass, the game saw a huge jump in players on the platform.
6. A Bigger And Better Map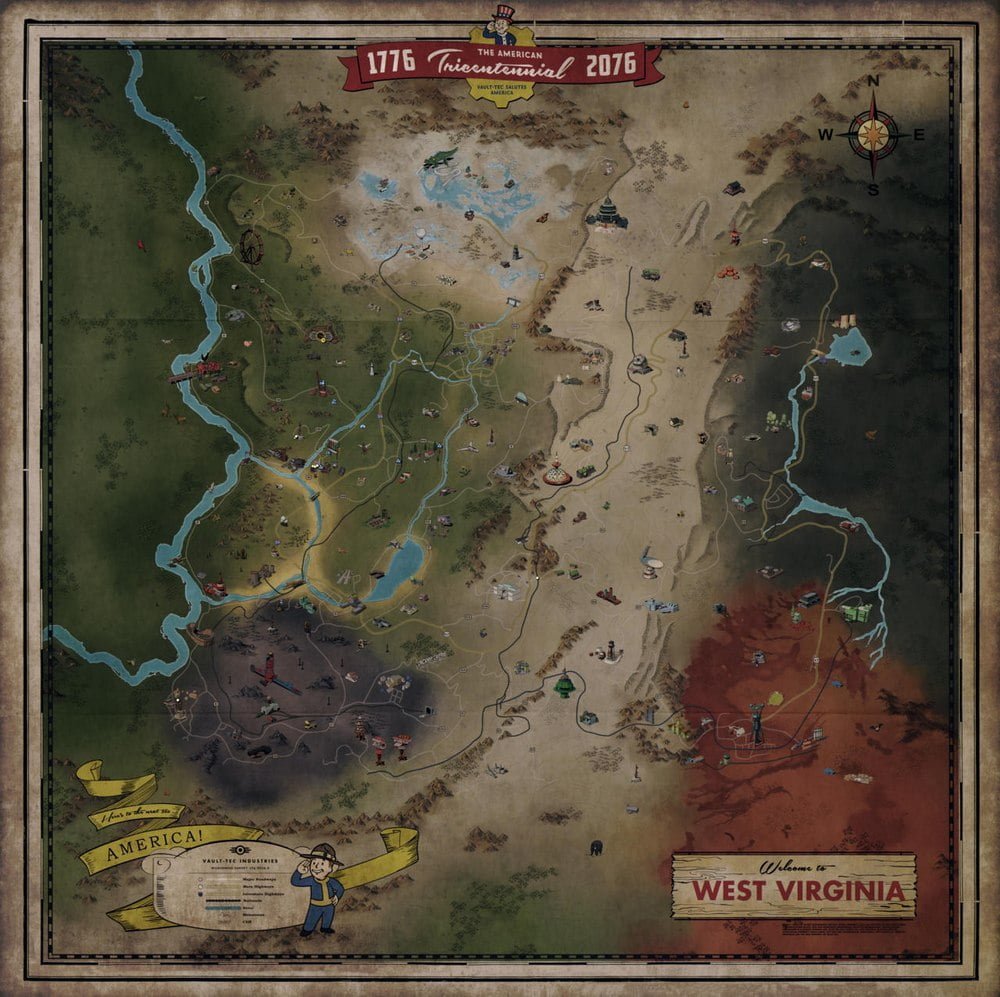 Fallout 76 has a massive map that's much bigger than Fallout 4. There are so many caves, locations, and areas to explore in the game. You could easily sink 60+ hours playing the main questline alone.
The map is also much more diversified than Fallout 4. Each area on the map looks and feels different. There are beautiful forests, swamps, desert-like areas, creepy locations, and much more.
You won't feel like walking in the same place when playing the game.
7. Lots Of Weird Monsters
There are just a few different types of monsters in Fallout 4. They weren't much fun either. But, in Fallout 76, you encounter many different kinds of monsters.
There are weird floating things that spit out ice and fire. There are werewolf-like creatures, giants, and lots more.
8. Daily Missions And Activities
Fallout 76 also has many different kinds of daily missions and activities.
If you don't feel like going through a campaign mission. Or have already completed them, you can just go do a daily mission to earn unique rewards.
9. PVP Action Or Stick To PVE
Fallout 76 has a great PVP system. I'm not a fan of PVP and only play the game for PVE content. I came across some players who tried to attack me but it does no damage. I only take damage if I start attacking the attacker.
Plus, I get to block any annoying attackers from my session. And never see them again.
But, if you're into PVP, you'll find plenty of areas and ways to get into battles with other players as well.
10. The Brotherhood Of Steel Is Back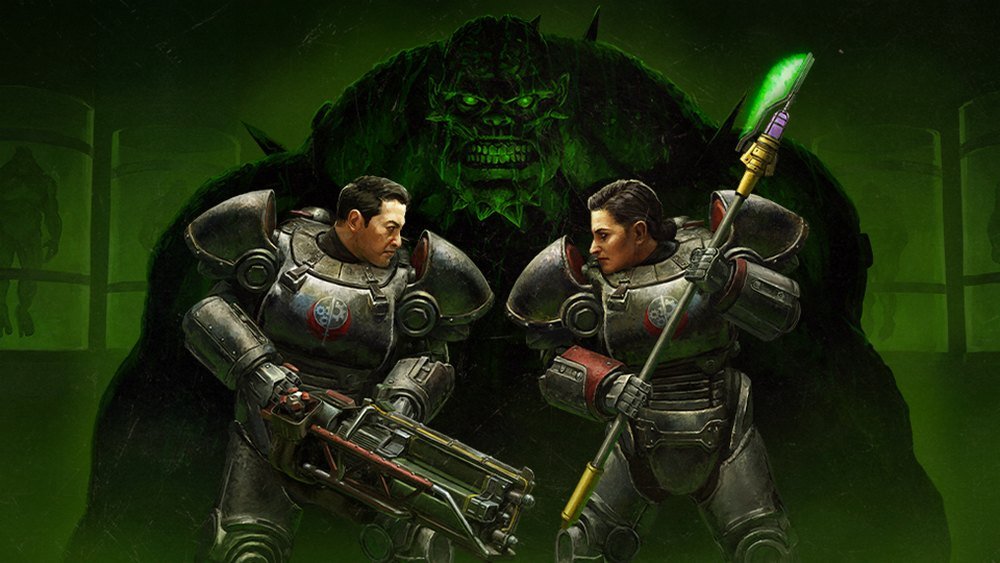 You've read that right, the Brotherhood is now in Appalachia.
This update dropped a new questline in F76 involving the Brotherhood. You get to step into power armor and do some questionable things. And the newly added quest expansion is also pretty fun.
All this content is included with the base game for free!
11. New Free Expansions & Content
Fallout 76 grew by quite a lot after the game was released on Xbox Game Pass. Lots of people are now playing the game daily. As a result of this fast growth, Bethesda promised to release more new content this year.
The Expeditions update is the most anticipated F76 update yet. This update will take players to Pittsburg from Fallout 3. It's arriving in 2022.
12. It's Only Getting Better
Bethesda has lots of new stuff planned for the game. Just by looking at the 2022 roadmap, you can see how much content is planned out for next year.
Now is the perfect time to jump in and grind some loot to level up in the game. Because there is some great content coming our way very soon.