Dying to know more about Dying Light 2?
Well then, you'll be glad to know that Dying Light 2 will live on for 5 years and more after its initial release.
The devs behind Dying Light 2 released an update via Twitter to share their future post-launch plans for the game.
Let me tell you, they have pretty big plans in terms of content updates.
In a tweet, they promised that the game will be updated with new stories, events, locations, and DLCs for 5 years after launch.
This is a bold promise for sure but the original Dying Light game still received updates, DLCs, and events even 7 years after launch. So rest assured, the devs will surely live up to this promise.
A more detailed look at the post-launch content roadmap was also revealed. This includes free DLC content and possible premium story DLCs in the future.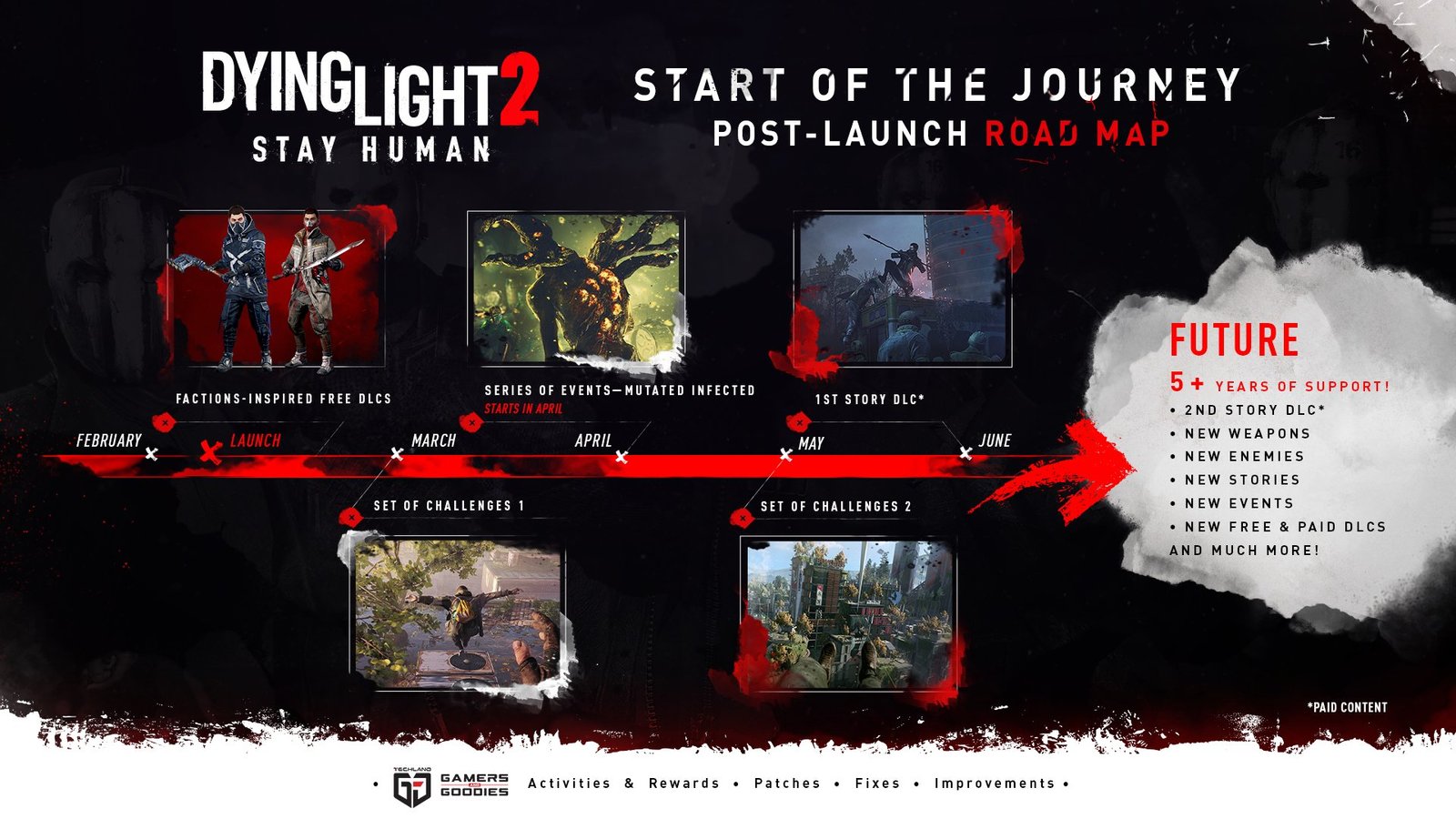 In an earlier tweet, the devs shared that it would take about 500 hours to fully complete everything in the game.
Needless to say, there's plenty of stuff to do in the game while you wait for new content.