No Man's Sky doesn't have any microtransactions. Even the DLCs and content updates are free.
The game, however, has lots of cosmetics that you can unlock with an in-game currency called Quicksilver.
Unlike Units, the regular currency in the game, Quicksilver is very hard to earn. You have to play the game every day to earn it.
But, it's not that difficult to get Quicksilver in No Man's Sky. In this quick guide, I'll show you how.
What is Quicksilver?
No Man's Sky uses three currencies. Units, Nanites and Quicksilver.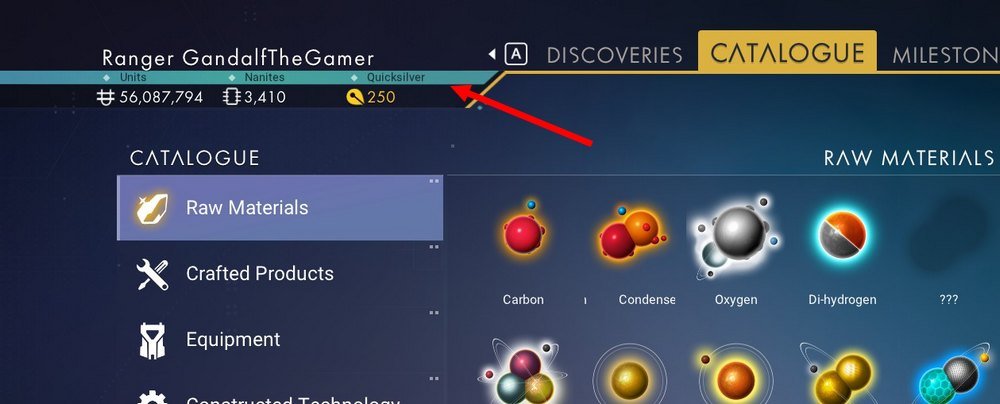 Units and Nanites can be earned by doing lots of activities, dismantling, and even trading (see my how to earn Units guide). However, to earn Quicksilver, you need to work hard.
With Quicksilver, you can unlock cool cosmetics in the game for your ship, companions, emotes, and even new armor styles.
In most other games, you need to buy these things with real money. But in NMS, you can earn them for free. It's truly a nice touch.
How to Earn Quicksilver in NMS
So, how can you earn Quicksilver in No Man's Sky? Well, there's only one way to earn them— by completing Nexus missions.
Step 1: Visit the Anomaly
Go into space and launch the Anomaly. And head right in.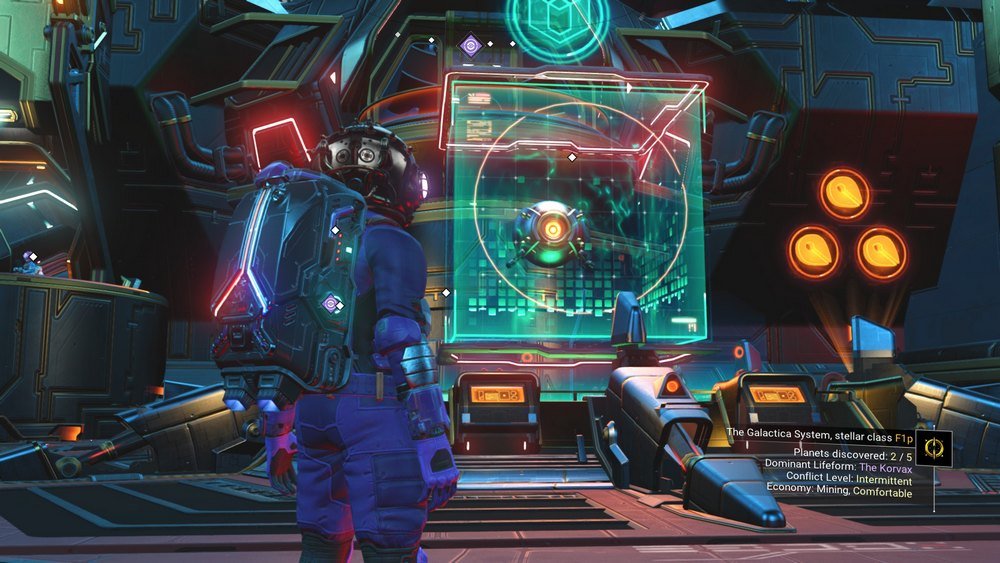 Inside the Anomaly, you'll see the Nexus. It's the giant eye thing right in the middle.
Go there and open the Nexus.
Step 2: Do Daily Nexus Missions
Nexus gives you daily missions to complete. You can do them solo or with friends. They give different rewards too.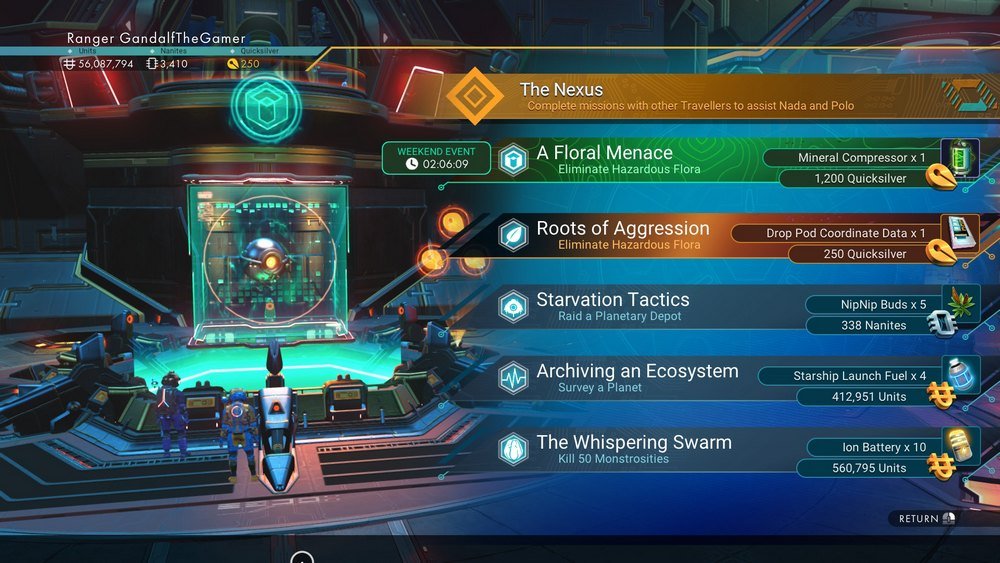 Among these missions, you'll see that some missions reward Quicksilver. These are the ones you need to complete in order to earn Quicksilver.
A daily mission will reward you 250 Quicksilver. You'll get 2-3 Quicksilver missions per day. Be sure to log in and complete them daily.
If you missed some of them, you'll get an extra mission the next time you login.
Step 3: Complete Weekend Missions
Every weekend, Nexus hosts a special Weekend Event mission that rewards over 1000 Quicksilver.
This is the best way to earn Quicksilver fast. So remember to check out the Nexus on weekends.
Most of these missions are really easy. Like destroying hazardous plants.
What to Buy with Quicksilver
Once you get enough Quicksilver, you can start buying stuff.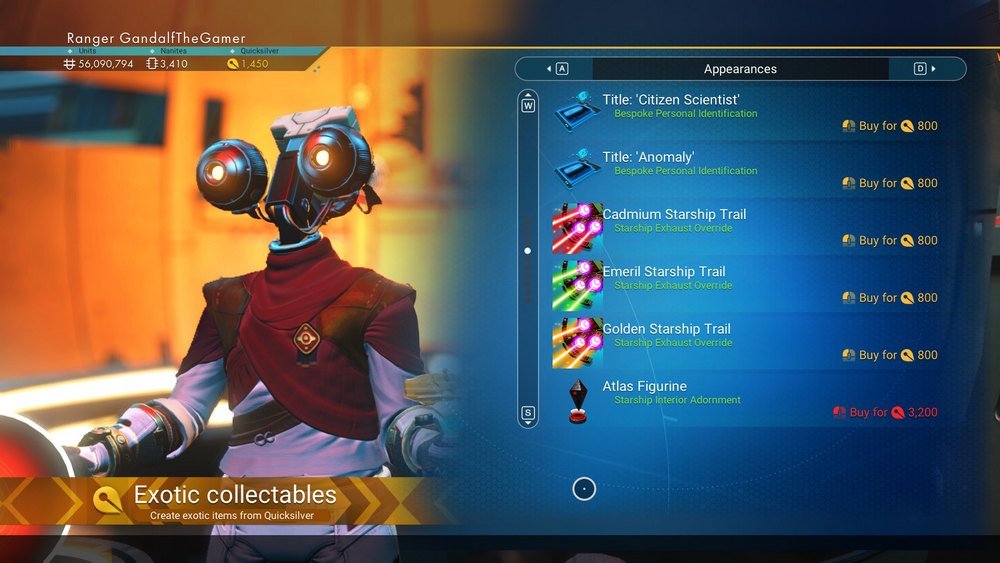 If you don't have a living ship yet, I recommend buying a Void Egg. It activates the living ship mission. Which is pretty cool.
Or you can buy any cosmetic you like. Right now I'm trying to complete my new armor set. And get some ship cosmetics.
Complete Expeditions
No Man's Sky now have Expeditions. Expeditions are like the Seasons in Diablo. You get to play the game with a new character with different types of modifiers.
These Expeditions have missions for you to complete. When you complete these missions, you will earn all kinds of rewards, including cosmetics that you can use across all your characters.
So if you're a fan of earning cosmetics, be sure to complete Expeditions. You can start Expeditions by creating a new character from the main menu.
In Conclusion
At the moment, this is the endgame of No Man's Sky. It's about grinding for Quicksilver and buying cosmetics.
Either way, you must appreciate the fact that this game still has zero microtransactions and still deliver huge content drops and expansions for free.
Hope you found this guide helpful. Have a safe journey!