Bungie never fails to impress by setting high expectations with its content plans for Destiny 2. This time, they've outdone themselves.
Next Destiny 2 expansion, The Final Shape is coming in 2024. And with this new expansion, Seasons are going away!
Bungie, the developers of Destiny 2, revealed the 2024 content plans for the game with big changes.
The Final Shape Expansion
The next expansion, The Final Shape will be a memorable one for the players as you'll finally get to confront The Witness while on your mission to put an end to the War of Light and Darkness.
Here's a brief tease about the campaign:
During the campaign of The Final Shape, Guardians will explore a mysterious new destination – The Pale Heart, located inside the Traveler. Shaped by The Witness but also influenced by the history and journey of the Guardians themselves, The Pale Heart destination will feature nostalgic callbacks from throughout the history of the Light and Darkness Saga, including a version of the original Tower from Destiny. As the first linear destination in Destiny history, The Pale Heart will also gradually evolve.
With the new expansion, we will also get 3 new Super abilities and Aspects (Void for Titans, Solar for Warlocks, and Arc for Hunters). A new weapon subfamily is also being introduced in this expansion, including the Rocket Pistol Sidearm and a new Support Frame Auto Rifle.
The expansion is coming out on February 27, 2024, alongside a new Raid in March.
Episodes Replacing Seasons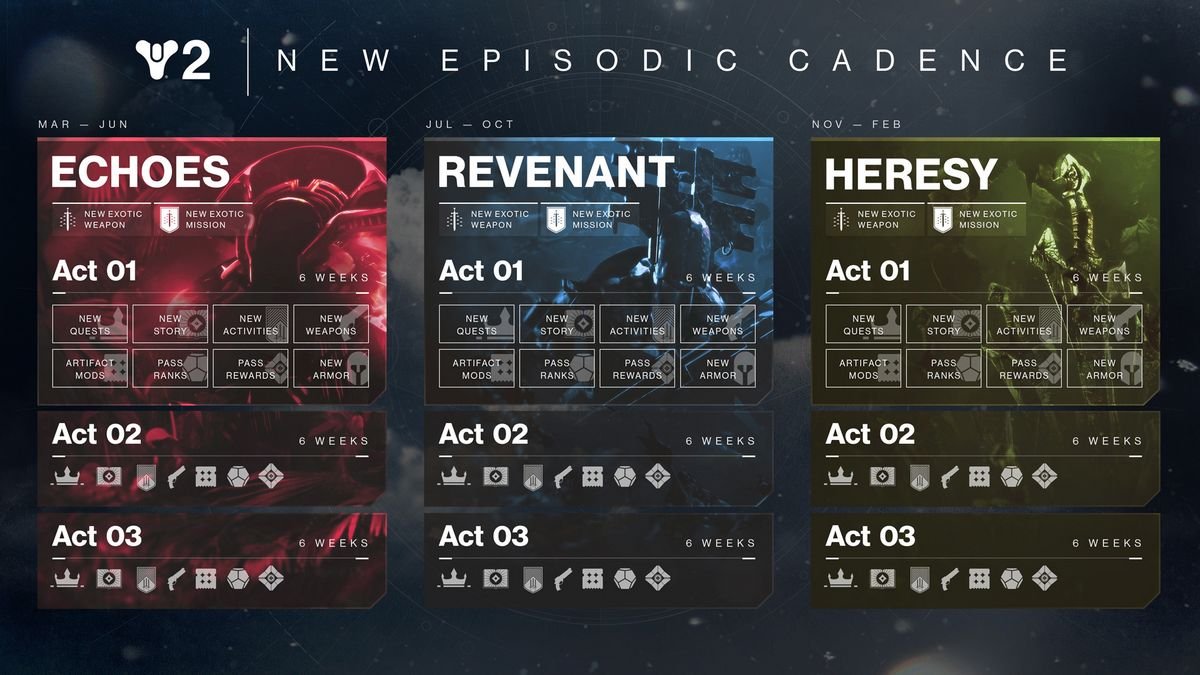 Seasons are going away. Starting March 2024, Destiny 2 will introduce episodes, which will feature a new approach to "storytelling and content".
Three episodes will be released in 2024 and each episode will be a standalone story that ties up to the conclusion of The Final Shape campaign.
Bungie promises to bring more content and rewards in these episodes than Seasons.
New Timeline Reflections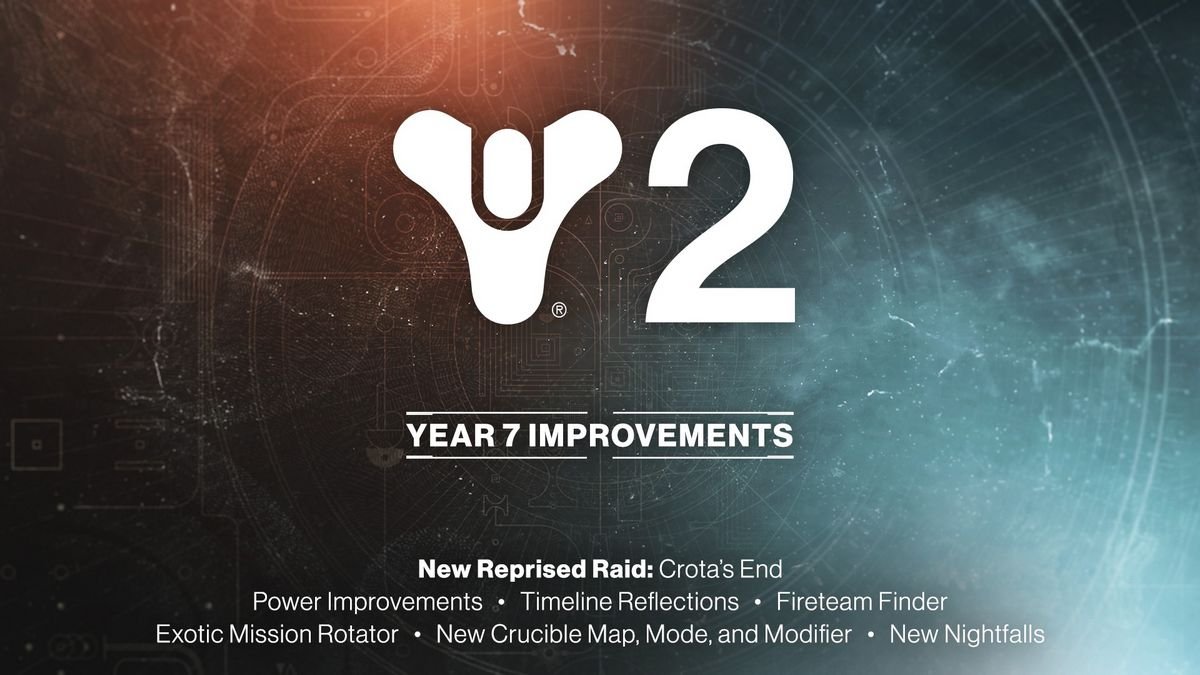 The game has also received a new game mode that allows players to look back at the story so far and catch up before the next expansion.
Timeline Reflections are playable missions designed especially for new players to get an understanding of the ongoing story.
In addition, many other quality-of-life changes and improvements have been made to the game.
Season of the Witch is now available in Destiny 2 with its new raid, Crota's End. The Final Shape is also available for pre-order.