There has never been a better time to start playing Destiny 2 than right now.
With great story missions dropping every season along with plenty of legendaries to farm, Destiny 2 is in a better state than ever.
But, is Destiny 2 worth getting into right now? Is it too big for a beginner to start playing? Is the game dead?
I'll answer all those questions and more in this short guide.
I started playing Destiny 2 before it separated from Activision, I bought the game and all of its expansions at full price on Blizzard's Battle.net launcher and transferred to Steam when it left Battle.net. I still don't regret my decision. Here's why.
It's Free To Play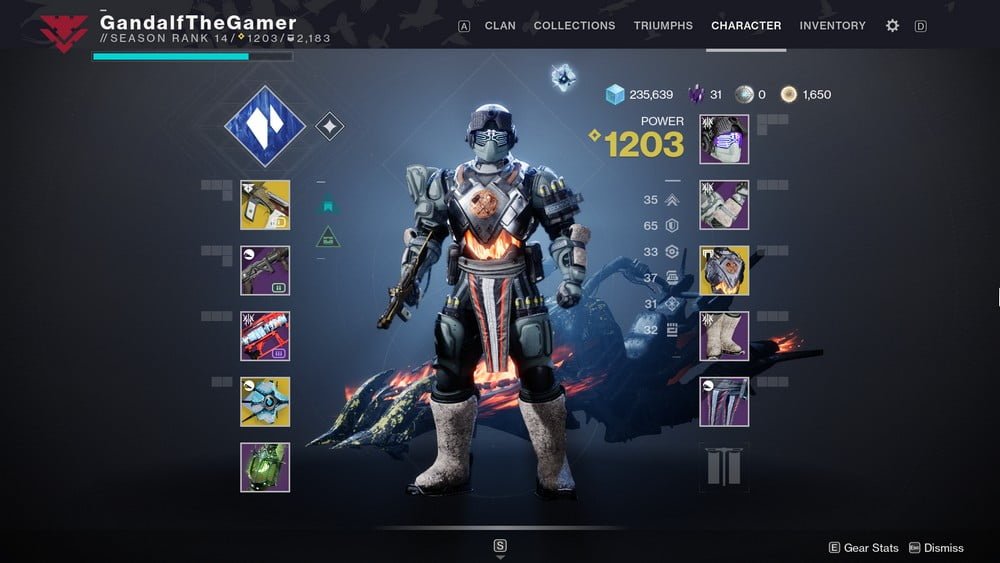 Destiny 2 is now free-to-play on PC and consoles. While you still need to buy the expansions, the free version packs a ton of content that you can enjoy.
This free version also gives you a chance to play through the base content of the game and see whether it's the right kind of game for you.
If you like looter-shooters, you'll immediately fall in love with Destiny 2. It has impressive gunplay and lots of loot and exotics you can grind for.
Fun Campaign, Gambit, Crucible, & Raids
Some of the best content in the game is in the paid expansions. If you're like me and like a good story built with engaging missions and lore, the expansions will quench your thirst.
The main campaign is the fun part of the game. Especially the Forsaken campaign has the best campaign missions with a strong story. I was so hooked on the game I pre-ordered Shadowkeep and Beyond Light as soon as they were announced.
In addition, you have Gambit, a PvEvP game mode that's so much fun to play with friends or matchmaking. You can also try Crucible for PvP matches.
Destiny 2 also introduced 6-player raids to the game and announced more to be released with upcoming seasons.
You'll have plenty of stuff to keep you busy in this game.
The Community Is Still Very Much Alive
Destiny 2 has a fairly good amount of active players. I managed to do a lot of public events (random open-world events) with strangers who pop-up out of nowhere.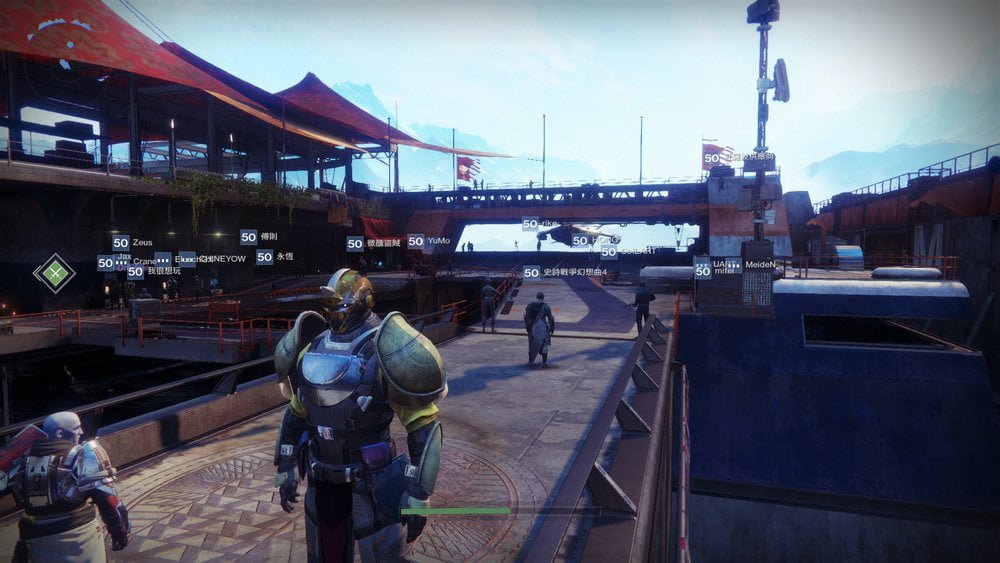 After the game arrived on Steam, matchmaking times have been fairly quick as well. The game, of course, is better experienced with a group of friends.
As of 2022, Destiny 2 has over 70K daily active players, according to Steam Charts. That's a 20k growth from the previous year's 50k count.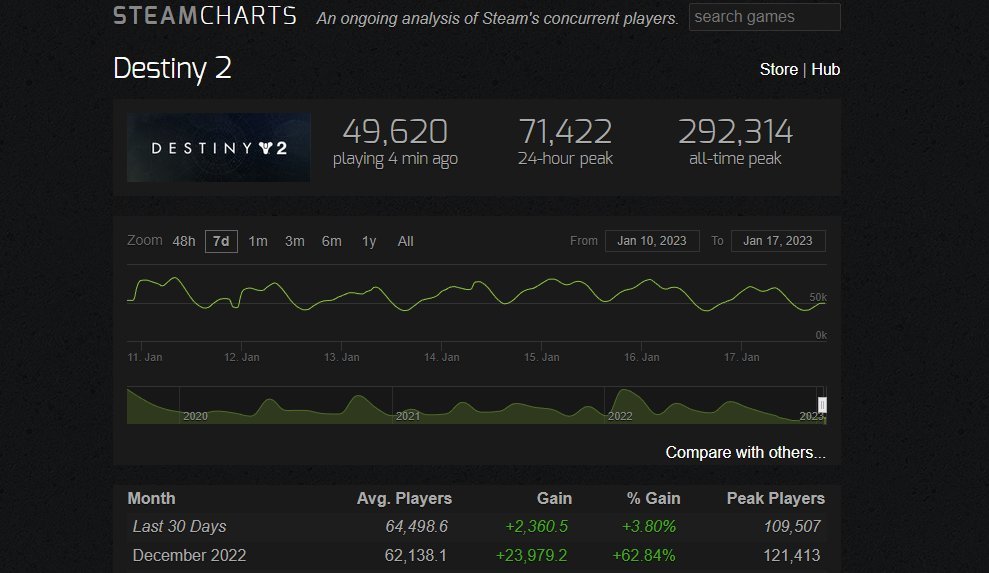 Cross-Save Will Let You Play On All Platforms
Cross-saving is now available in Destiny 2. This means you'll be able to play across PC, Xbox, and PS4 using the same account without having to progress on each platform separately.
If you left a mission halfway on PC, you can pick up where you left off on your Xbox. It's that easy.
Seasons Keep You Active Throughout The Year
Seasons bring lots of fun events and new game modes like Raids to the game every quarter of the year. And there's plenty of stuff to do beyond endgame as well.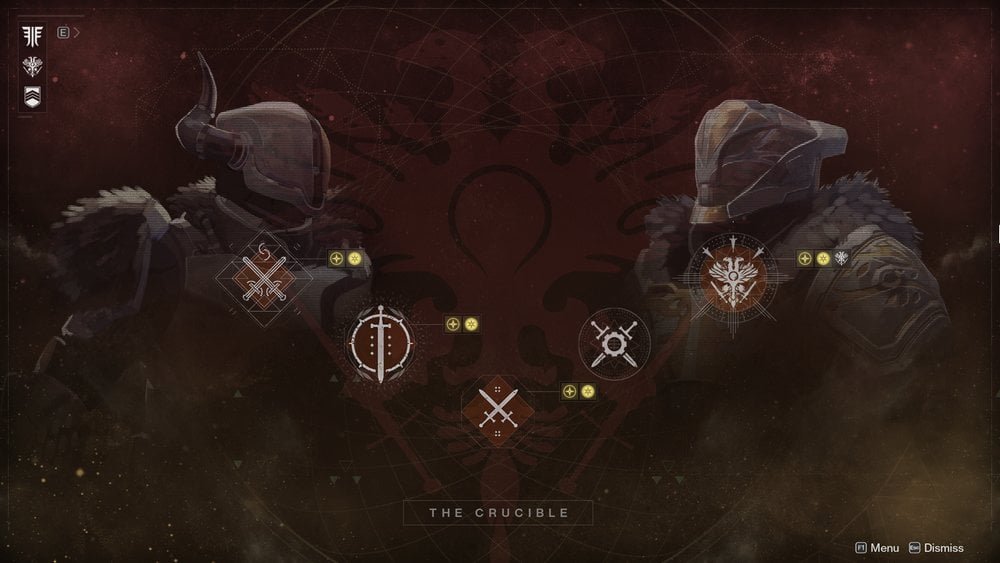 Don't worry, you won't get bored with the game after finishing the campaigns. There will always be daily missions, bounties, events, exotic quests, waiting for you all the time.
New Expansions Bring New Content
Destiny 2 wasn't well-received when it was first released in 2017. But the developers managed to turn it around with the Forsaken expansion that drastically improved the game.
Bungie managed to maintain that momentum with Shadowkeep and Beyond Light expansions, which were incredibly entertaining.
Of course, there are still a few people who whine and complain about PVP and abilities in the game. Don't let them ruin the fun for you.
And More To Come
The new expansion, Lightfall brings a brand new sub-class to Destiny 2.
This expansion will also add some new gameplay mechanics, including a grappling hook. As well as other quality-of-life improvements, like an LFG system for finding groups and matchmake with others to play missions with.
This expansion is going to be the final chapter of the Destiny 2 Beyond Light story but it will not be the end of Destiny 2.
The developers have mentioned more new content in the pipeline for Destiny 2 beyond 2023. And they also promised that from now on, they will not remove, aka sunset, any of the expansion content.
If all this isn't enough to start playing this game right now, I don't know what is. So jump in and give it a try.