One of the coolest parts of playing Destiny 2 is pursuing exotics. There are so many cool exotics you can farm in this game it's actually the best part of the endgame grind.
If you're new to the game and wondering how to get exotics in Destiny 2, you're not alone. When I first started I also kept searching for ways to get some cool exotics to get the most out of my build.
Luckily, I found a few methods to get exotics without having to grind months. Here are a few methods that are worth checking out.
Buy From Xur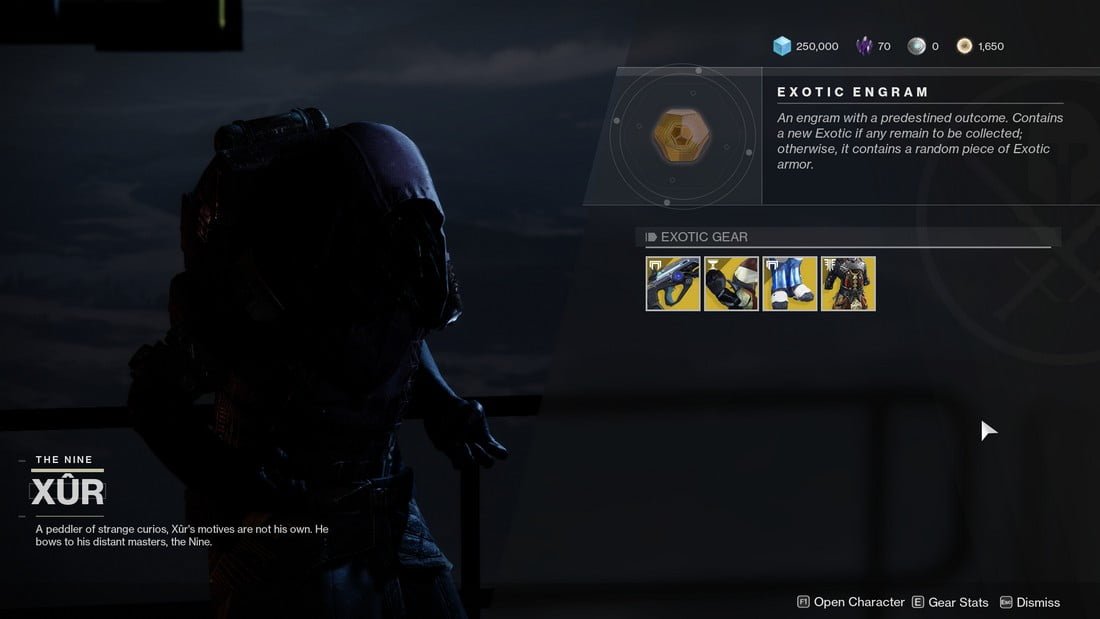 Xur, the mysterious exotic vendor appears randomly in Destiny 2. Every week, he appears in a different location that you need to seek out.
Xur always sells exotic weapons and gear. You can acquire them in exchange for some of your resources. As well as exchange them for an exotic engram.
Buying exotics from Xur is by far the easiest method you can use to get exotics. They only cost you resources and gives you access to the exotic instantly. There's no grind involved for unlocking the exotic.
Check Xur Wiki page to find his location.
Complete Exotic Quests
Another easy way to get exotics is to acquire exotic quests. Exotic quests can be acquired in various ways and locations.
For example, if you have the Beyond Light expansion, you'll be able to acquire the Lost Lament exotic quest from Banshee in the Tower. This quest unlocks a badass exotic sword. There are plenty more quests like that to discover.
Use Exotic Ciphers
Following the Beyond Light expansion, Destiny 2 retired some of its old content. This includes some exotic gear from the old expansions.
However, the game still allows you to acquire some of the exotics that you've missed in the old seasonal content and expansions.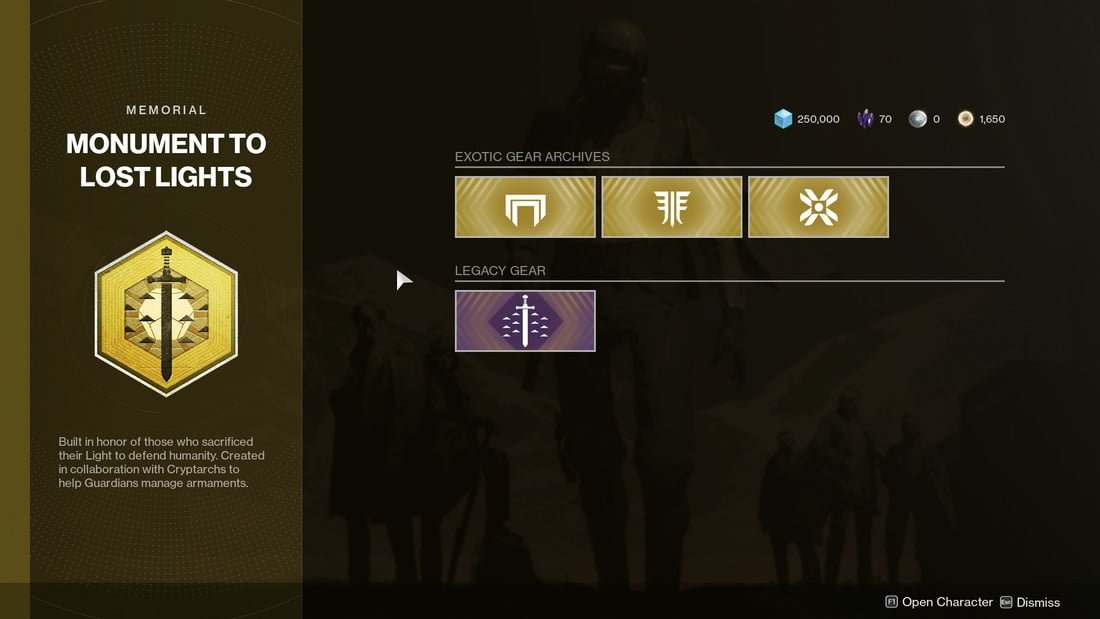 Exotic Ciphers are a new currency that allows you to re-acquire exotics from the past expansions. If you have an exotic cipher, you can go to the Tower to exchange it for an exotic. Keep in mind it will require additional resources.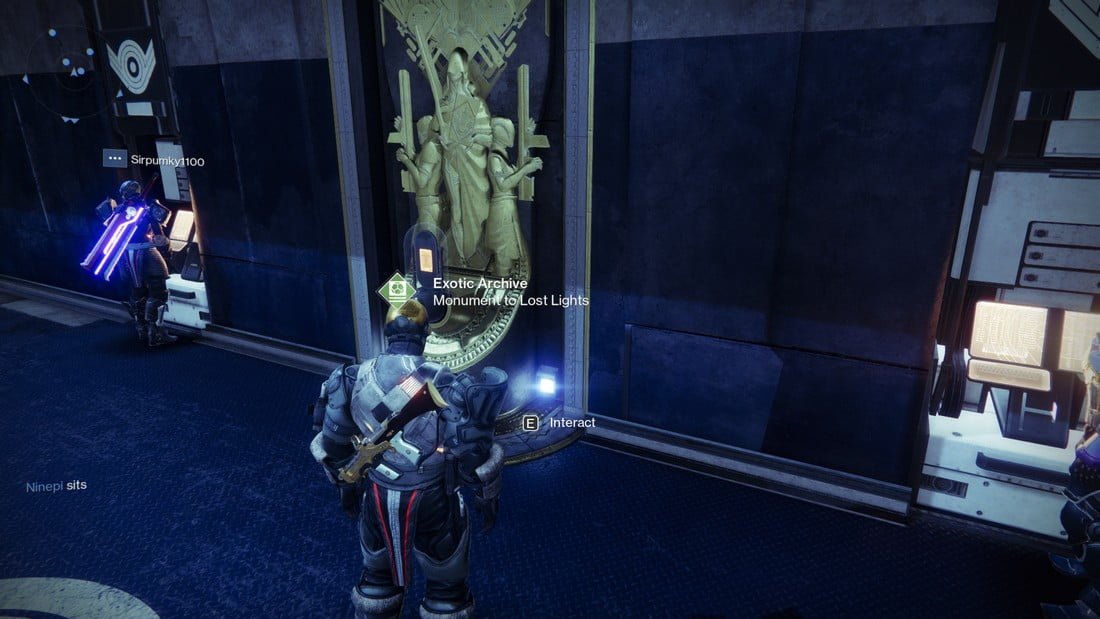 Exotic Ciphers can be acquired by completing Xur's weekly quest. Or, you can level up in the season pass and get a cipher for free.
Complete the Campaigns
Last but not least, go ahead and complete the main campaigns.
If you own the Forsaken, Shadowkeep, and Beyond Light expansions, you'll receive exotic quests right after completing each campaign.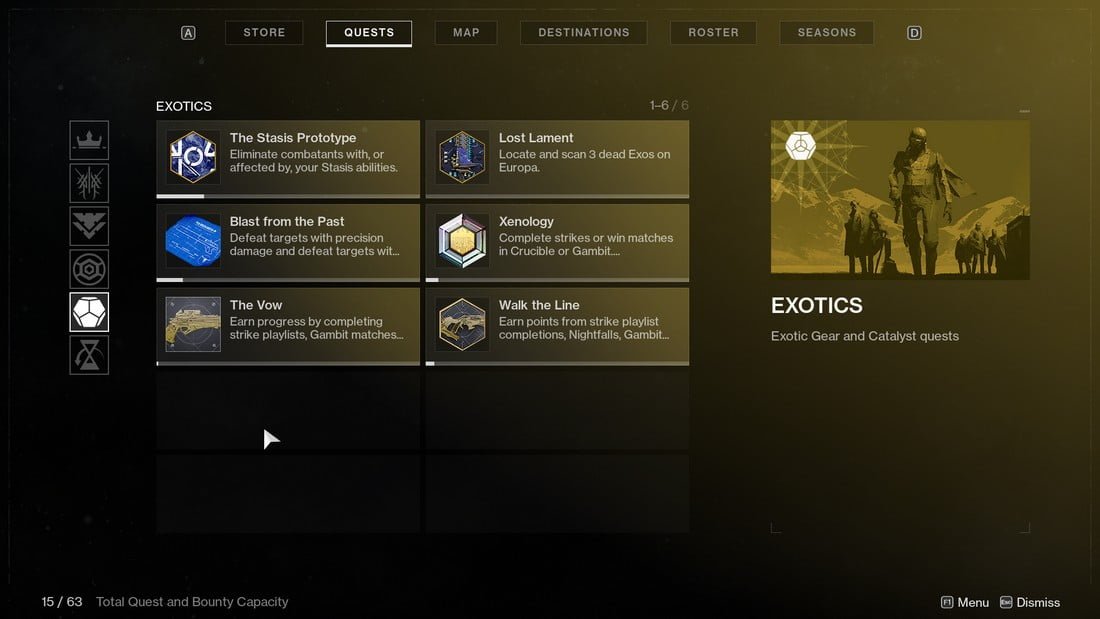 Forsaken will give you Cayde's Ace of Spade's gun as an exotic quest. And Beyond Light will reward you with multiple exotic weapon quests as well.
Most of these quests are easy to complete while some require heavy grinding in both PVP and PVE missions.
Personally, I just accept every quest I get and leave them active while I do my regular bounties and weekly missions. Some quests complete themselves without an effort.
Do Raids
Raids are extremely hard missions that require 6-8 players. There are some players who complete these missions with fewer players, but doing them solo is near impossible.
Having said that, Raids are the most effective way of getting the best exotics in Destiny 2.
It's usually best to find a team that's already on a raid run. You can find them through Destiny 2 Discord channels.
If you're low-level player, there are some teams who will be willing to carry you through the raid as well. Be nice and ask.
Over To You
I hope these methods will help you acquire more exotics. If you know of any other easy ways to get exotics, do let me know.
Happy hunting, guardian!