One of my favorite ways of relaxing after a long day is playing a chill farming game.
Nothing beats that feeling of farming crops and going fishing while calming music plays in the background.
There are some amazing farming games out there and today I'm rounding up some of the best farming simulator games you can play on PC, Switch, and Android platforms.
Fair warning, these games can be very addictive.
1. Stardew Valley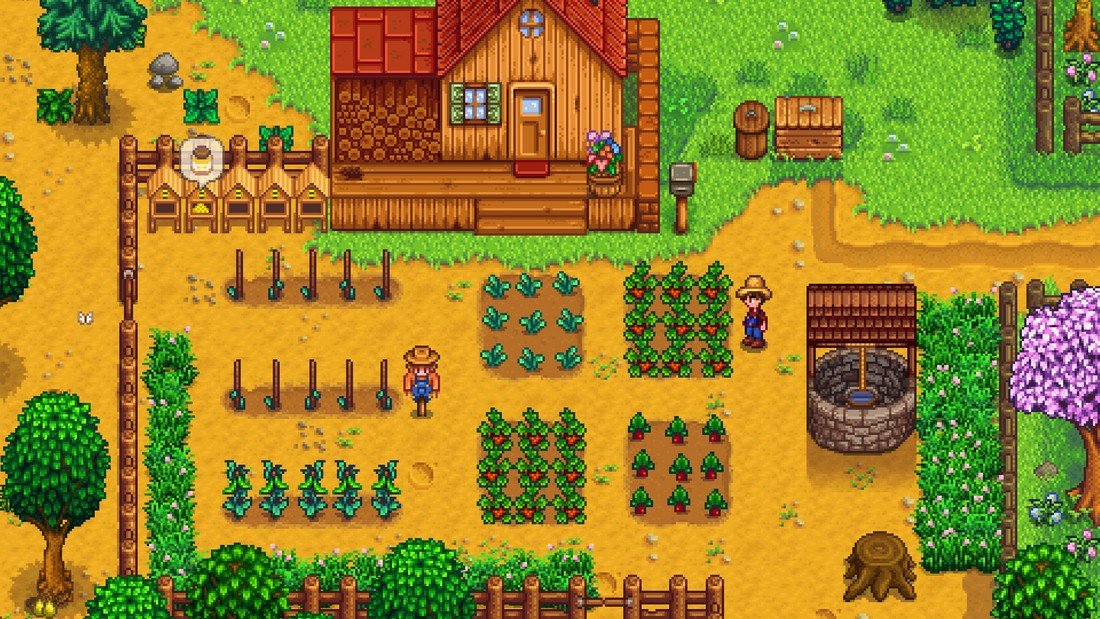 Available On: PC, Switch, Android, iOS, PS, Xbox
Gameplay video (YouTube)
It's actually hard to believe that this game was developed by a single person.
Stardew Valley created a whole new genre of farming games and to this day it's one of the best farming sims there is.
Even though the game looks like a simple pixel game that you can finish in a few hours, Stardew Valley is actually a massive game.
You could play this game for 1000 hours and still not finish it completely. There are just so many things you can do in this game.
You can farm crops, go fishing, mine resources, get married, and do so many different things.
Stardew Valley will always be on our top spot because of its endless replayability. You can play it offline and it's very cheap compared to other games.
2. Animal Crossing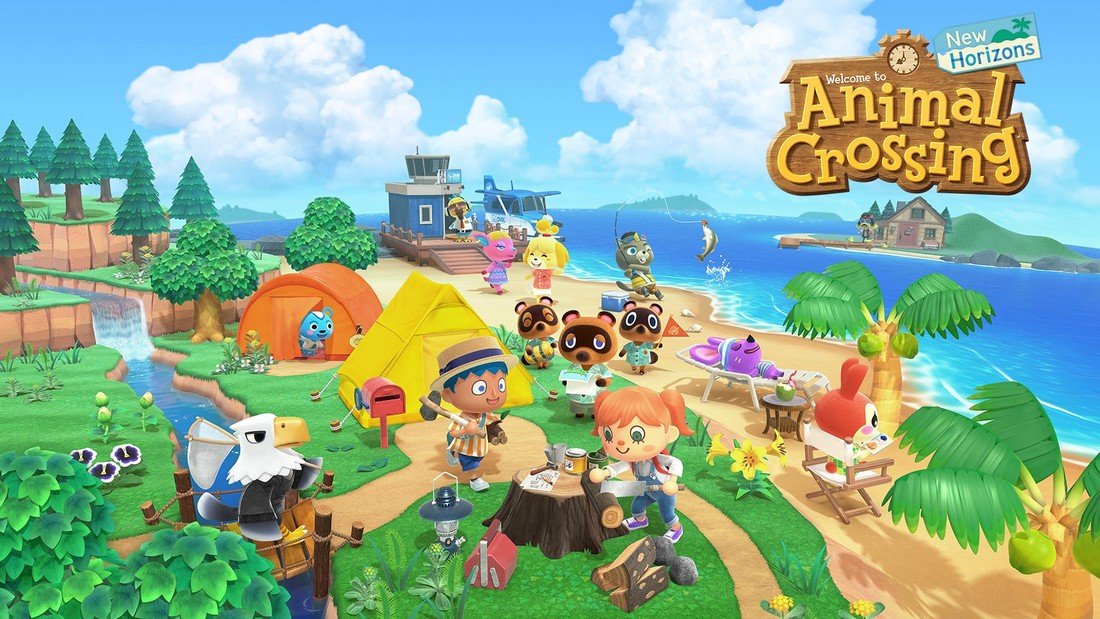 It's safe to say that Animal Crossing is the driving force behind the success of the Switch console.
During the early pandemic period, this game provided comfort for many folks who were trapped inside their homes. Even people who haven't played a game in their lives played this game for the first time and fell in love with it.
Animal Crossing is an adorable and fun farming sim you can get addicted to so fast.
This game has a multiplayer aspect to it too. So you can sell your crops and meet other players too.
Only downside is that it's only available on Switch and it comes with a hefty price tag.
3. My Time At Portia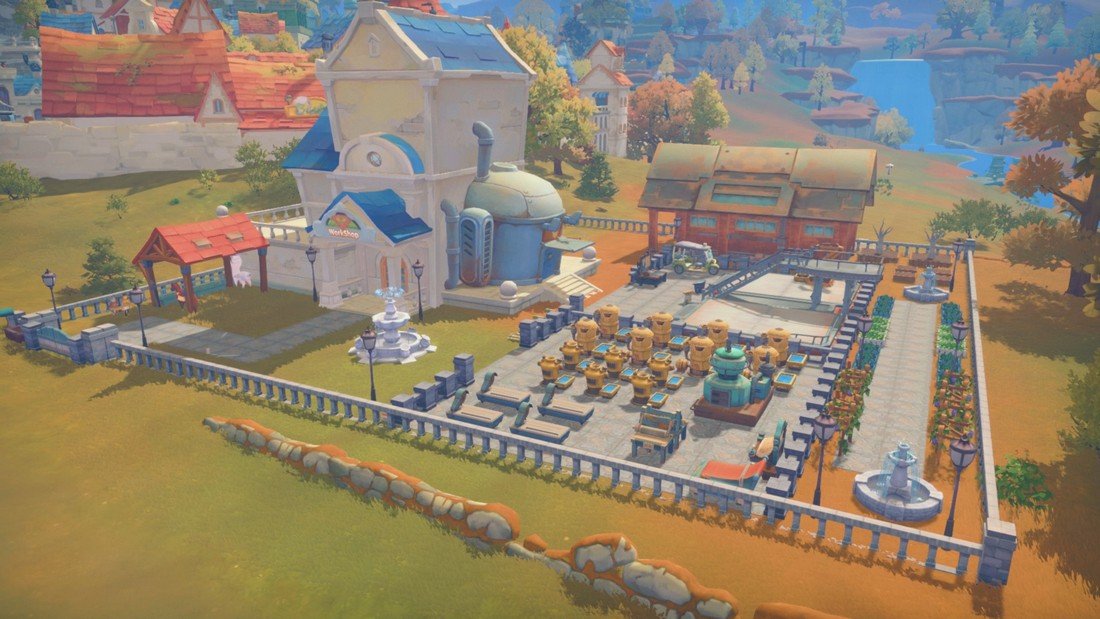 Available On: PC, Switch, Android, iOS, PS, Xbox
Gameplay video (YouTube)
My Time at Portia is a game that's quite similar to Animal Crossing. Except this game has a fully 3D world that you can explore in 3rd person view.
The game has lots of fun activities for you to take part in. It has farming, crafting, building, fishing, and much more.
My Time At Portia is available on multiple platforms, including Android and iOS at a very reasonable price.
4. Farming Simulator 22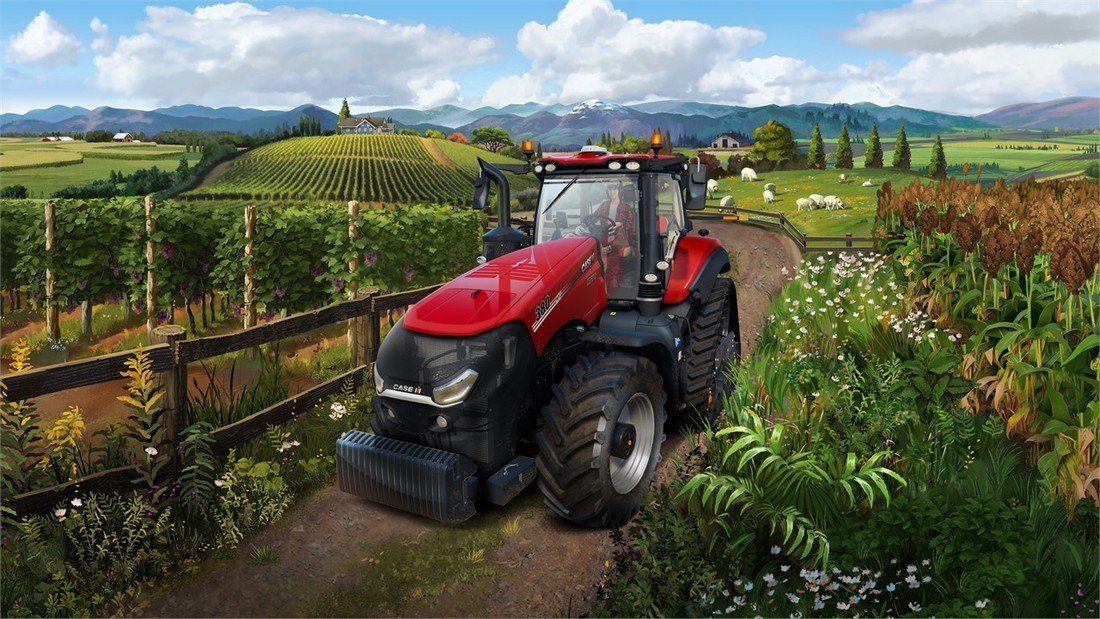 The latest sequel to the long-running Farming Simulator series comes with lots of cool enhancements like improved graphics and gameplay mechanics.
Farming Simulator 22 can be fun but it's not for everyone. This game tries to offer a more realistic farming experience. So you have to think more carefully about plants, fertilizers, etc.
Farming Simulator is great for advanced players who are familiar with how simulator games work.
5. Ranch Simulator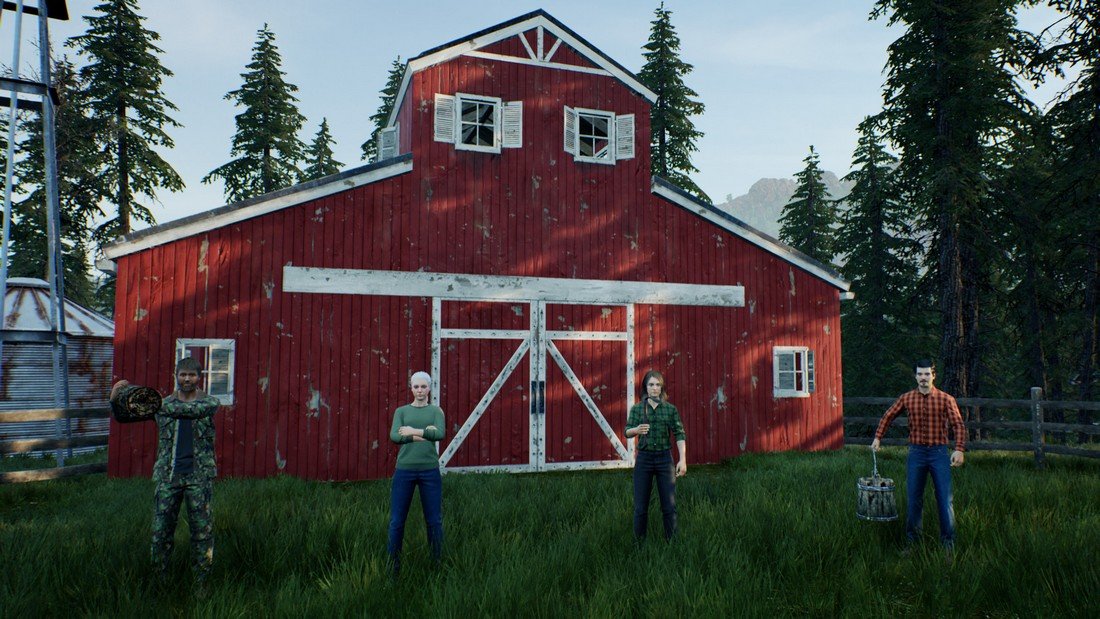 Ranch Simulator is another advanced yet fun sim that lets you not just farm but manage an entire ranch.
This means you'll be taking care of a lot of stuff associated with a ranch like looking after animals, hunting, farming, and more.
The game is currently in early access on PC and it has co-op gameplay mode as well.
6. Kynseed
Kynseed is a sandbox RPG that features beautiful pixel graphics.
This game takes inspiration from Stardew Valley but with a more focus on combat and exploration.
You can farm, run your own shop, get married, and have kids.
One unique aspect of the game is that the characters in the game age and die, including you. When you die, you switch over to your children to continue playing.
7. Medieval Dynasty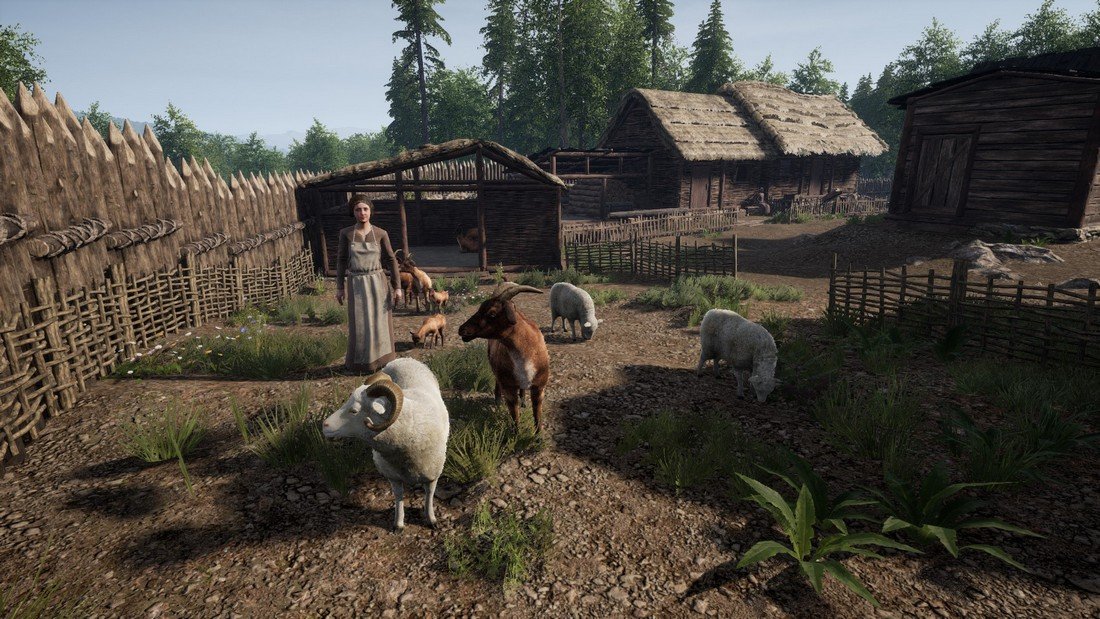 Medieval Dynasty is a different type of farming sim that includes farming, hunting, and survival elements.
It's more of an RPG mixed with farming and building elements. This game also features mechanics similar to Kynseed. You age and die in this game as well. So you need to raise a family with children in order to continue playing the game when you die.
Overall, Medieval Dynasty is a pretty chill game with some action elements. You can play the game however you like.
8. Slime Rancher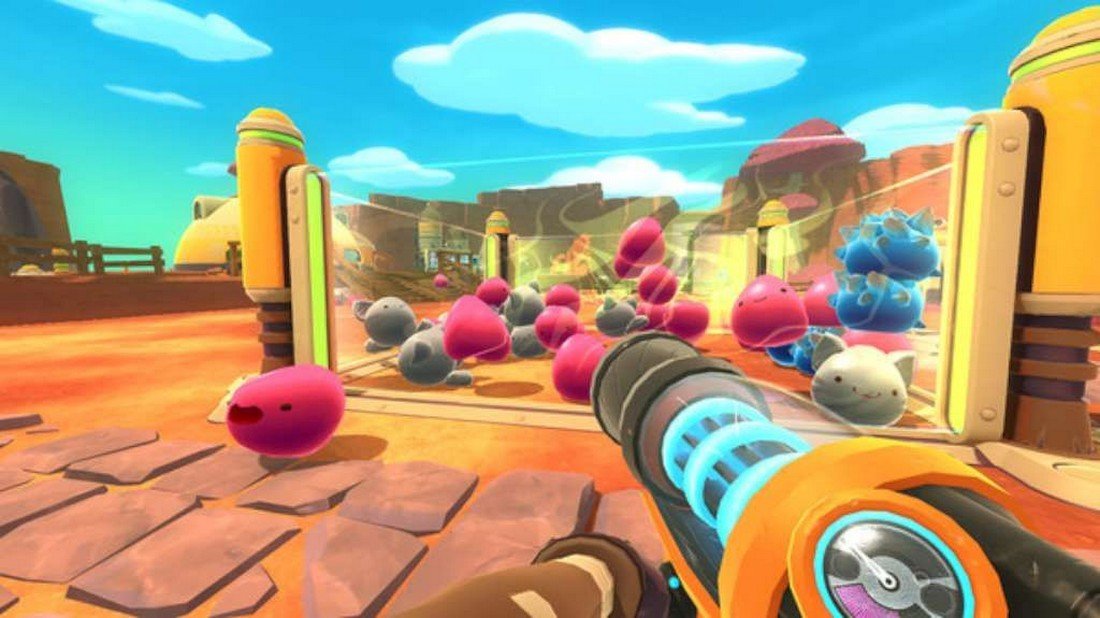 Technically, Slime Rancher is not a farming sim. It's more of a casual life sim that includes simple farming elements.
The game is actually very fun and lets you play around with adorable creatures that you can vacuum into a cool gun you have.
Slime Rancher is especially suitable for those who are looking for casual fun rather than a complex farming sim.
9. Coral Island (Upcoming)
Available On: PC, Switch, PS, Xbox
I also wanted to highlight a couple of upcoming farming sim games that are worth keeping an eye on.
Coral Island is coming out in 2022 and it's going to be a favorite among Stardew Valley fans.
From the early gameplay preview, you can see how much this game resembles Stardew Valley. It looks more like Stardew in 3D.
10. My Time At Sandrock (Upcoming)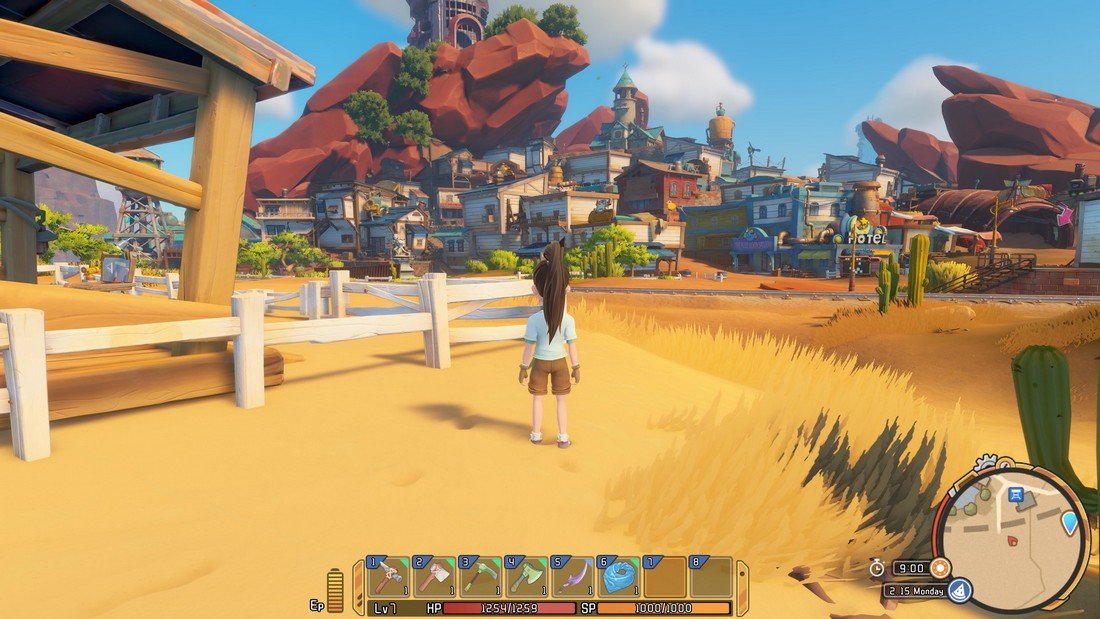 Available On: PC, Switch, PS, Xbox
This is an upcoming sequel to My Time At Portia and it looks just as fun as the original game.
The game seems to take place in a desert environment and it features more new gameplay mechanics than Portia.
My Time At Sandrock will be released in early access in 2022.