Apart from your sim's careers, they can earn extra money in various ways. In this post, I will share the best ways to make money in Sims 4.
These are some of the ways that I found to be most effective in my playthroughs. Of course, there will be many other ways you can earn money fast in Sims 4.
But these methods do not involve using any glitches or hacks. They are legit ways to make money in the game. Give them a try.
1. Gardening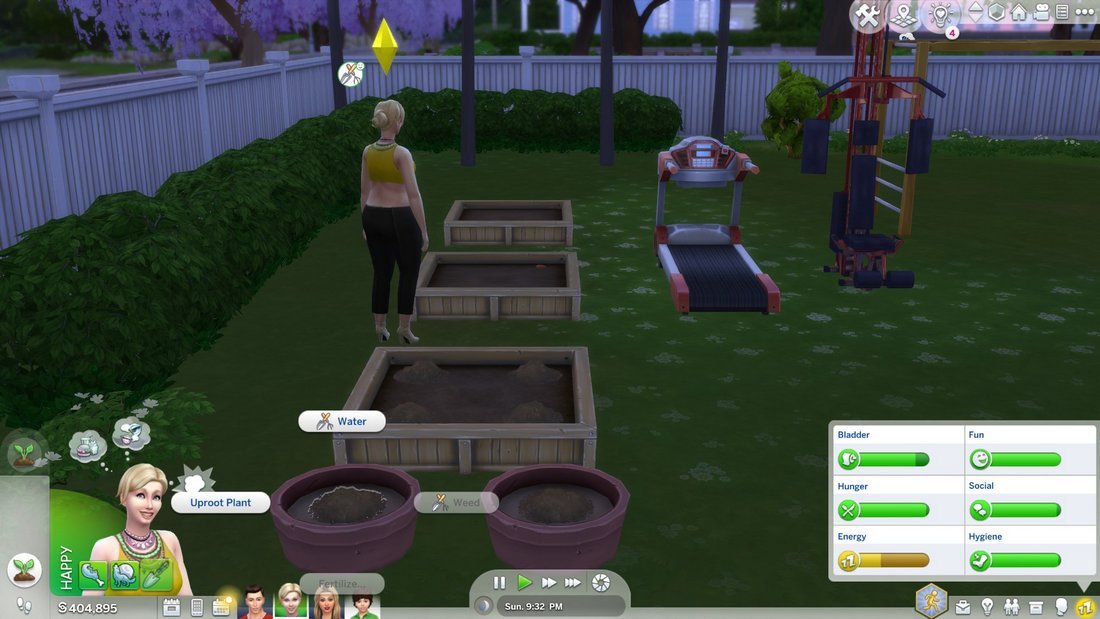 Gardening skill is one of the best skills that Sims 4 has. Sometimes you may think that planting, watering, and spraying for bugs every day is trouble. But you can earn a lot of money from gardening.
First, you need a pot or garden planter box to plant seeds. If you buy a new house, sometimes it already has these things. If it hasn't don't worry. You can simply buy those items from build mode > Object by room > outdoors > Outdoor activities etc.
After that, you can purchase seeds by clicking on the pot or garden planter boxes. You can buy starter flowers, starter fruits, starter herbs, and starter vegetables.
By planting these things on your pot or garden planter boxes, you should add water, and spray for bugs if they have any.
You can daily sell the harvest of your plants. If you cultivate more, you can earn more.
2. Painting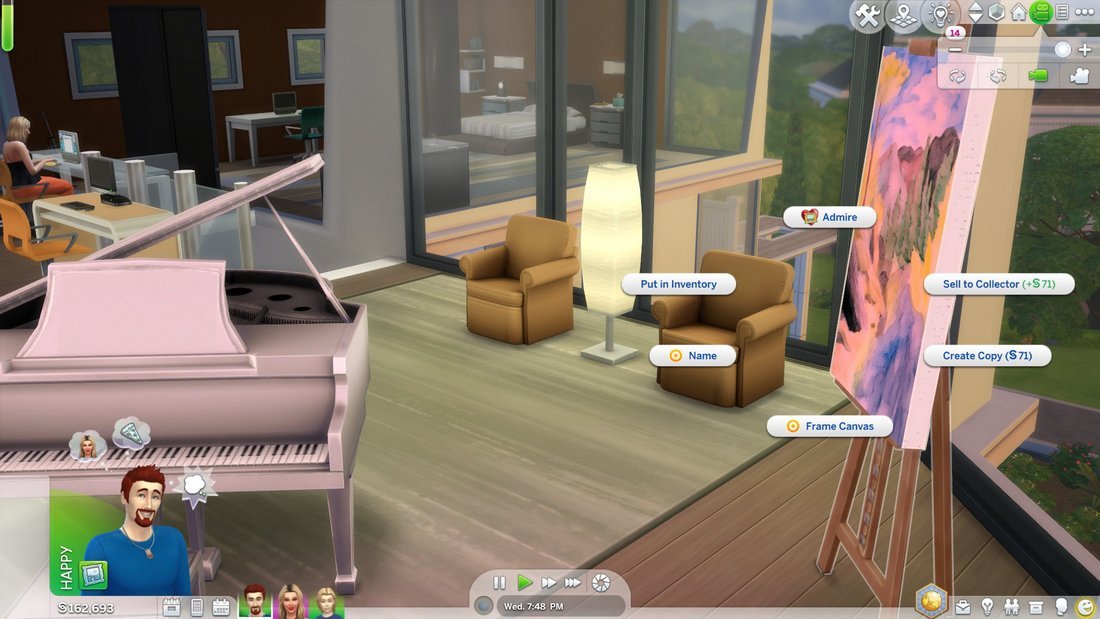 Painting is also one of the best money-making ways in Sims 4. First of all, even though your sims are not painters, they can earn money by using their painting skills.
Your sims need to buy a sketchpad or an easel which you can buy from building mode. Then your sims can draw paintings. The drawings are saved in the inventories of each sim. You can sell those paintings as well.
After reading a book about painting skills, your sims can level up their painting skills. When they level up their painting skills, they can draw many other painting varieties and earn more money.
3. Writing Books
If your sims have writing skills, you can earn more money. Not only professional writers and freelance writers, but other sims who do other jobs can also write books and earn money. Here is how.
The only thing you need to do is let your sim acquire the writing skill. They can do that by reading a book about writing skills or clicking on the write option on their computer and selecting "write genre book".
After finishing a book, your sims can publish it themselves by clicking on the mailbox. At the beginning of the day, they receive a small amount of royalty per book. If they write more books, they can earn more.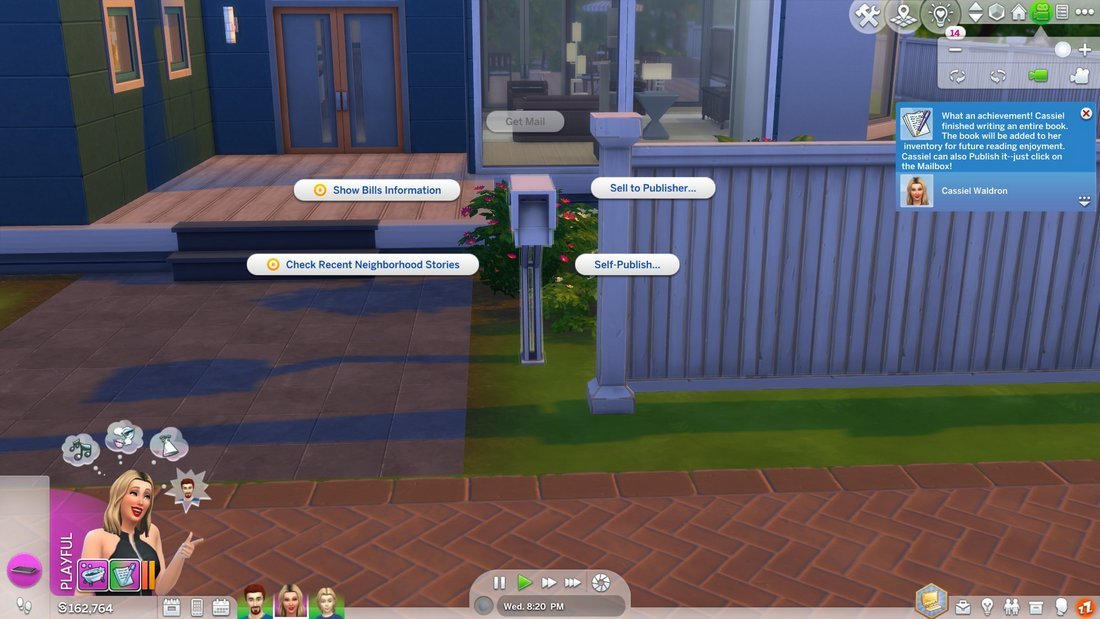 When your sims level up their writing skills, they can publish their book through a publisher as well. By selling to a publisher, your sims can earn a moderate amount of royalty daily.
4. Publishing Fashion Articles
Publishing fashion article is another way to make a great amount of money.
If your sim is a stylish influencer, at level 4 they can select the "Career" menu by clicking on their computer and selecting "Write fashion articles" they can write articles. If their article publishes without rejecting, they receive money.
When the career "stylish influencer" level up with their writing skill, the amount of money per article increase. If I am correct, some days my sims got more than $1000 per article.
If your sims can maintain a good mood, for example, if they can write articles while inspired, the chances of rejecting their article are very low.
5. Write Jingles
Again, it is not a condition to your sims to be in the career musician to write a jingle. Whether they are writers, tech gurus, or any others, if they have piano, guitar, or any other musical instrument skills, they can earn money.
What you need to do is, purchase a musical instrument from the build mode and practice it. Also, you can read books related to the instruments by clicking on the bookshelf or purchasing books by clicking on the bookshelves.
When your sims level up by the particular musical instrument skills, they can write jingles. After writing a jingle they receive money and sometimes no companies want to buy your sim's jingle.
Also at level 8 of the piano skills, your sims can write songs and they can have a license for it. This is also one of the ways to earn extra money.
In Conclusion
As you can see, there are many ways to earn extra money, apart from the careers in Sims 4. If you are worried about the salary of your sims, stop worrying about it and try these ways. Trust me you will not regret.