CD Projekt Red has officially announced the PC system requirements for their upcoming highly anticipated RPG, Cyberpunk 2077 and you're going to love it.
With Cyberpunk looking better and better every day, there's been only one question in every PC gamer's mind— Will I be able to run Cyberpunk on my old PC?
Well, the good news is YES you can. Even if you have an old rig from 2017, you'll be able to run this game without an issue.
According to the official specs, you only need an i5 CPU, 8GB of RAM, and a GTX780 graphics card to run the game at low settings.
And the even bigger news is that the game will only take up 70GB of space on your hard drive.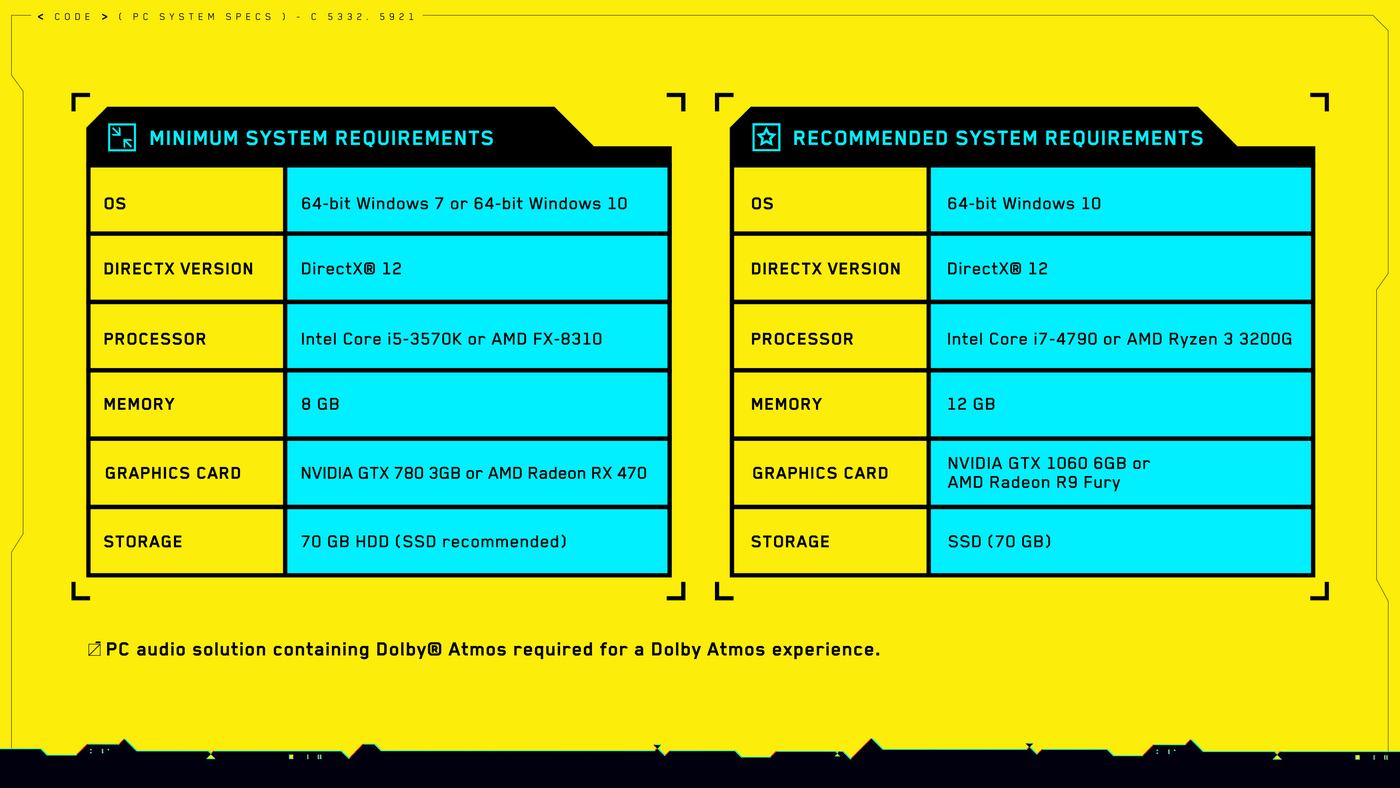 This is great news for PC gamers as it will allow more people to experience the game without having to upgrade their PCs. I was so sure this game would require at least a 2080 GPU since it looked so darn good. And with many games taking up over 250GB HDD space, I had big numbers in mind for the game space requirements too.
These specs were a delightful surprise and it further proves why CD Projekt Red is my favorite developer.
Now, of course, these specs are for running the game without RTX features and at probably 1440 resolution. You'll need a beefier GPU to run the game at 4K.
While you wait for more details, be sure to check out the latest episode of the Night City Wire below.
Source: Official Cyberpunk 2077 Twitter