I play a lot of games because I get bored very easily. Once I'm finished with the main story/campaign, I jump to the next game in my library.
Most of the games I've played only have about 40 or 50 hours. Which is why I'm really surprised at myself of how much time I've put into Warframe and still be playing it to this day.
With more than 300 hours in the game, I was getting bored of Warframe. So I've been playing some other games like Diablo 3 and The Division as a change of pace. After a while, I realize I haven't played Warframe in a long time. I was thinking maybe I should uninstall it to make space for a new game?
Nope. Folks over at Digital Extremes wasn't going make that happen. Because they've released several massive updates to keep me from leaving the game.
New Battle Pass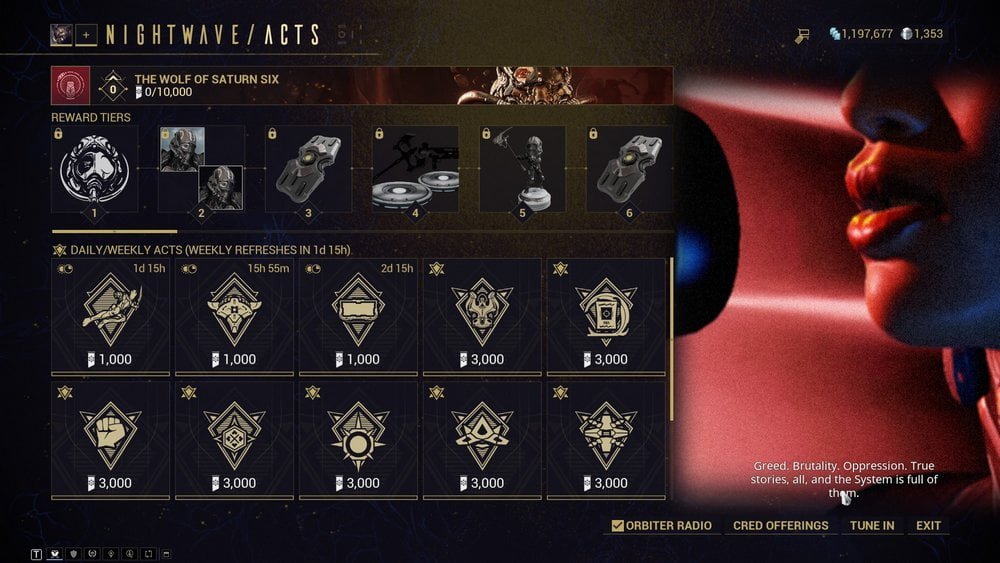 Warframe recently introduced a new daily and weekly challenges system to the game. Sort of like a battle pass where you can complete various challenges to acquire new loot. This was a cool new feature that was missing from the game that helps put more value to endgame players.
Before The Nightwave challenges, we were only grinding for weapons and warframe parts. Now we have a reason to grind daily and play more often.
New Warframes
With the new Operation: Buried Debts, Warframe introduced its first community event. And along with it came the new Warframe Hildryn. Shes got some pretty cool tanky abilities making her a worthy addition to my arsenal. I'm going to be grinding for this new frame soon.
Melee & Plains Enhancements
The phase 1 of the melee upgrade has also landed. With it comes some pretty great improvements to melee combat with more to come soon.
DE devs also gave a quick preview of an upcoming enhancement to Plains Of Eidolon that seems to drastically improve the environment and the visuals of the open world map.
No way I'm uninstalling the game before seeing these new changes.
More Cool Stuff To Grind For
With the latest update, Warframe also rolled out plenty more cool stuff to grind for, like the cool new visual fx called Ephemera that requires grinding Arbitrations, the Stalker, and Elite Sanctuary Onslaughts to unlock.
There were also some new weapons, K-Drive modular parts, and tons of cool stuff was released to give us more grind.
More cool stuff will be released in the coming months. Looks like I won't be deleting this game any time soon.