After spending 2 years in Early Access, Everspace 2 finally launched its full game in 2023.
My first impression of the game was nothing but positive. I loved playing it and Everspace 2 was a good change of pace for me to take short breaks from playing Elite Dangerous.
So, right out of the gate, I must say Everspace 2 is worth playing.
Keep reading to find out why. Or check out my video review below.
Is Everspace 2 A Space Sim?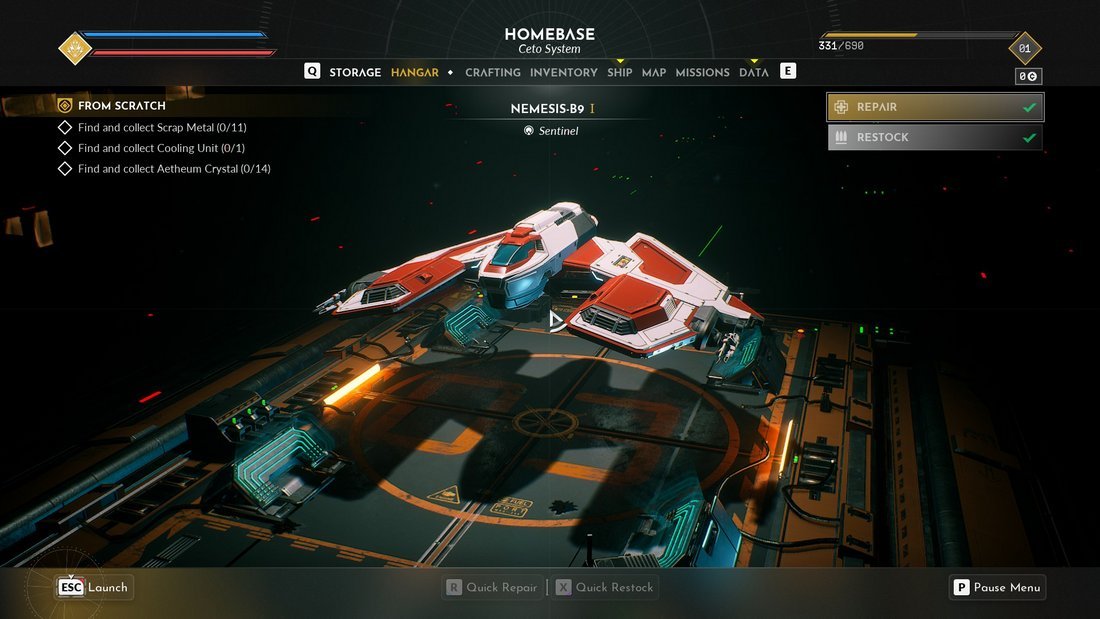 No, Everspace 2 is not a space simulator. It's more like a RPG in space. Your ship is like your character and your goal is to complete the story campaign while upgrading your ship, leveling up, and getting better equipment.
Some even compare Everspace 2 to games like Diablo and Borderlands because this game also has a looter-shooter feel. And there's tons of loot for you to keep grinding for, if that's your thing.
If not, the game has a decent story and lots of side missions to keep you company.
Satisfying Combat and Loot Mechanics
In order to make a space-shooter RPG work, it needs to have impressive combat mechanics. And Everspace 2 delivers an addictive and entertaining combat system beyond your expectations.
When combined with its satisfying loot drops, Everspace 2 creates a very enjoyable gameplay loop for all types of players no matter which level you're currently.
And that's something that I found most impressive about the game. You don't have to wait until you get to max level and reach endgame to enjoy Everspace 2. You can enjoy it from level 1.
Closed Yet Beautiful Environments
The only complaint I have about Everspace 2 is its small and closed environment. You can't explore and fly your ship anywhere you want, like in other space games.
And that is a bit disappointing because the space and environments in Everspace 2 are stunning. It makes you want to explore but you can't.
Decent Story, Progression, and Endgame Content
Everspace 2 comes from an indie studio. The devs actually used a Kickstarter to fund game. And it's impressive what they have accomplished given their limited budget and small dev team.
But that also means they also have to make some sacrifices. Like opting for static illustrations instead of CGI-animated cutscenes. Thankfully, it doesn't really affect the quality of your experience in any way.
Everspace 2 has a decent story. It's somewhat of a predictable story but it's not bad. It kept me engaged with the main campaign and I was progressing through each mission to learn what happens next.
Everspace 2 also has a variety of missions filled with different activities, puzzles, and exploration. This makes progression more fun, rather than feel repetitive or grindy.
The endgame system in Everspace 2 is a lot like Rifts in Diablo, where you enter a dungeon to farm loot and better gear. It's a cool way to make your ship builds much stronger.
Continued Support
You'd think that after spending 2 years in Early Access working on the game the developers would abandon the game after the release. Well, it's not how ROCKFISH operates.
While celebrating the massive success of the launch, the developers outlined plans to deliver both free content and paid expansions for Everspace 2 in the coming months and next year.
Should You Play Everspace 2?
Yes, you should!
Everspace 2 is definitely a hit and a fantastic game to enjoy if you like space shooters.
The game does not take itself seriously and offers a very chill and arcade-style experience to players.
As long as you get into this game without expecting it to be Star Citizen, Elite Dangerous, or No Man's Sky, you will definitely enjoy Everspace 2.