A great thing about being a PC gamer is that you're not restricted to just using one marketplace to buy games.
Even though you don't really have retail stores to buy disc versions of games, as a PC gamer you can buy games super cheap, if you know where to look for them.
And yes, there are plenty of places to buy PC games than Steam and Epic Games Store. In fact, these sites sell games dirt cheap that it makes PC gaming much more affordable than console gaming.
I'll walk you through some of the best websites you can use to buy cheap PC games and grow your backlog even further.
How To Buy & Use PC Game Keys
Before we jump into the list, I wanted to quickly explain how game keys work.
So there are a few main gaming platforms available on PC, including Steam, GOG, Epic Games, etc.
You can buy games directly from these platforms. But you can also buy the games from third-party websites and activate them on the platform using a game key.
When you buy a game from a key shop or official third-party store, you are given this game key. To add the game to your library, you need to activate it through the gaming platform.
It's a very simple process. Here's a guide on how to activate a game on Steam using a key code. You can find guides for other platforms on YouTube as well.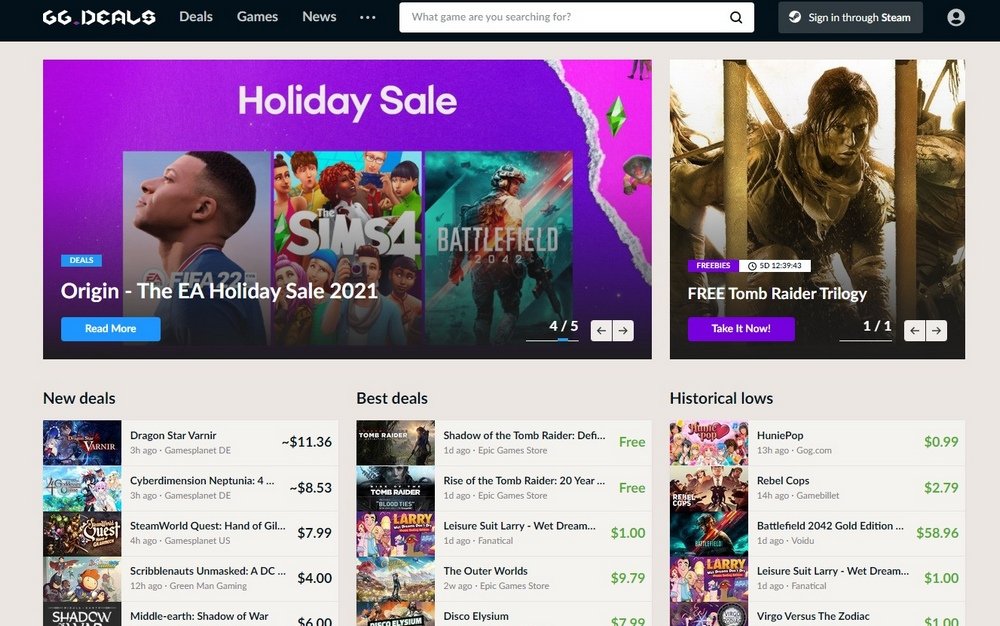 GG.Deals is not really a marketplace to buy games. It's actually a website that curates the top and cheapest deals from all of the key shops available all over the web.
This website is worth keeping bookmarked and checking daily because there's usually a new deal happening every day on almost every key shop.
Think of it as Reddit for cheap PC game deals.
If you're not a fan of key shops or don't want to take all the risks involved with buying from third-party game key shops, Best Game Price is a great website you should check out.
This site works similarly to GG.Deals, but Best Game Price only curates the best PC game deals from official game stores. This means you take no risks when buying game keys.
In addition, the site has beautifully designed pages for games where it shows statistics for each game with price history, links to live streams that you can watch before buying the game, and more.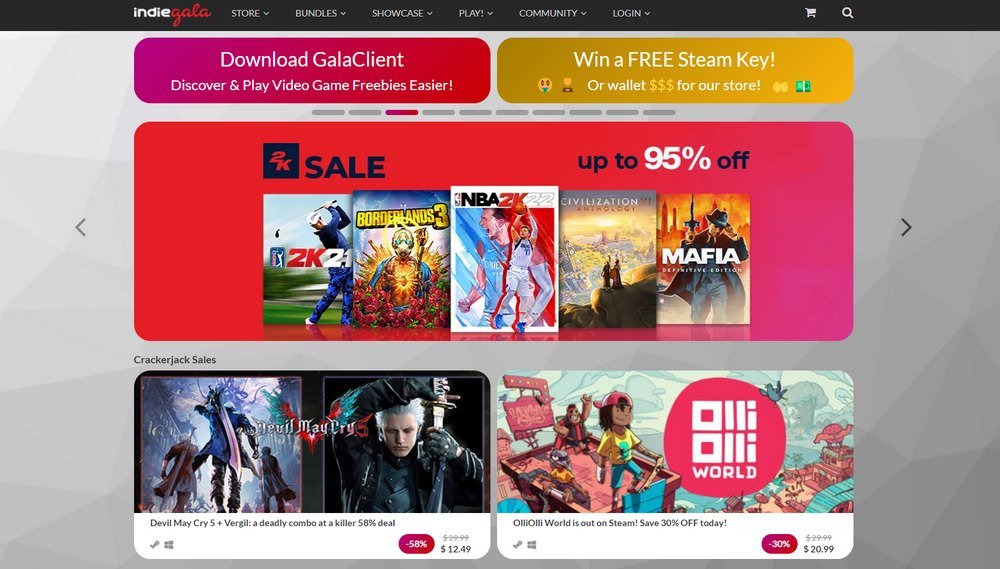 IndieGala is a marketplace that brings many different types of offers for PC gamers.
In addition to super cheap Steam keys and exclusive discounts on PC games, you also get to buy bundles of games at very affordable prices. Most of the offers in the store go all the way up to 95% off!
IndieGala also hosts giveaways from time to time that give you a chance to win a free Steam game or store credit to buy games from the store.
CDKeys is basically what it says on the title. This is an unofficial site that sells super-cheap PC game keys.
The site usually has amazing gaming deals happening all the time. You'll also often see $0.49 and $0.99 cents deals for triple-A games here.
Even though it may feel like stealing, this site and its game keys are 100% legit. The site has been around for more than 20 years. You won't get in any trouble for using the site.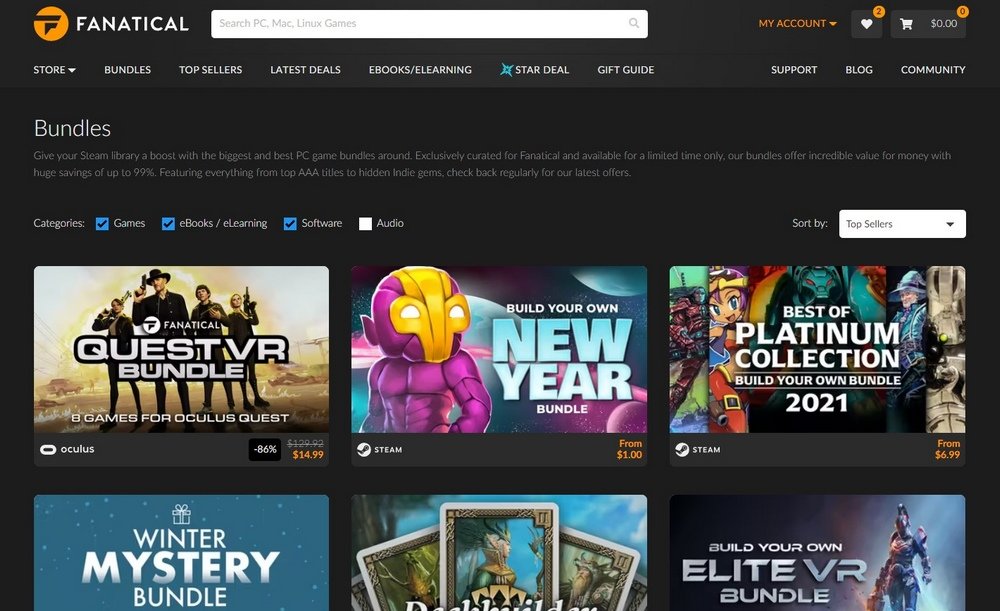 Fanatical is another great store that sells officially licensed games at very cheap rates.
I mainly go to this site for its bundle deals. Fanatical always have some great deals on games too. But bundles are the best choice if you want to grab multiple games for a cheap price.
Usually, there are bundles in multiple categories like action or strategy games. And you could get deals like 3 games for $1 or 5 games for $2.99.
Using Kinguin will actually make you feel like stealing because the prices there for some of the games are so cheap that will make you wonder if it's real.
For example, I recently bought a GOG key for Journey To Savage Planet for just $0.05 cents. Those are the kind of deals you can expect from Kinguin.
This site is like a marketplace for third-party sellers. So you'll see multiple deals for each game from various sellers. Make sure to check the ratings and feedback for the seller before you buy a key.
Green Man Gaming is a great place to find good deals on newer games. You'll be surprised by how easy it is to find a good deal on a new game from this site.
In fact, you can even find deals for upcoming games from the site.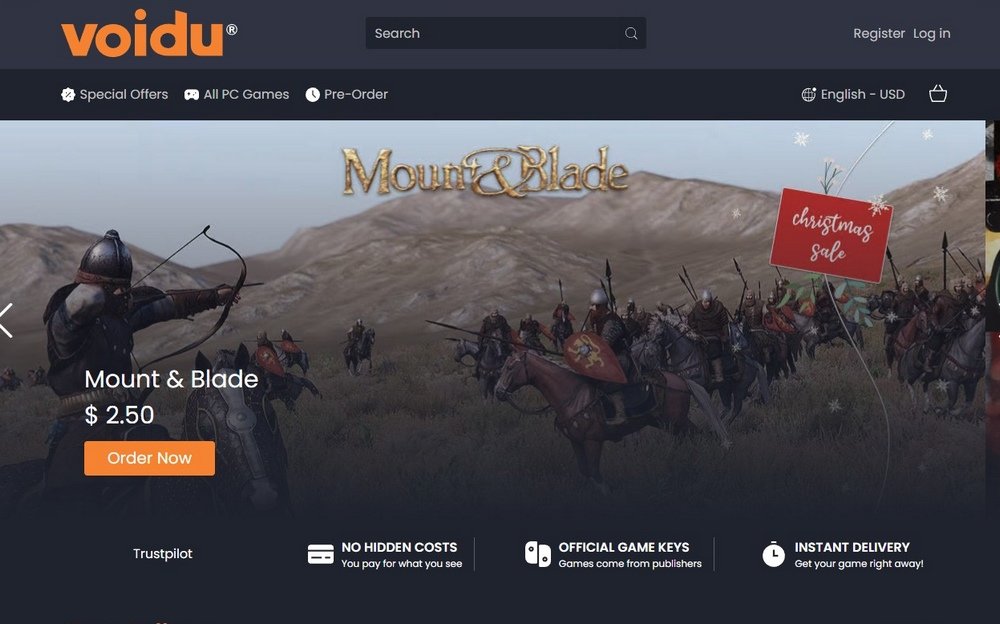 Voidu is great for finding cheap deals on popular and triple-A games.
The prices are not as great as the sites I mentioned earlier but I usually explore the special deals section to find the cheap deals here.