Are you tired of wearing the same outfits in Stardew Valley? Do you want to create your own style and outfits? Then, this guide is perfect for you.
In this guide, I will show you how to update your wardrobe with new splashing outfits. You can create your own designs of outfits with unique colors. Keep Reading.
In order to dye your clothes, you need to follow this process.
Find clothes to dye.
Gather items
Use dye pots or a sewing machine to dye.
If you want to know more about these steps, read the rest of this article.
1. How To Find Clothes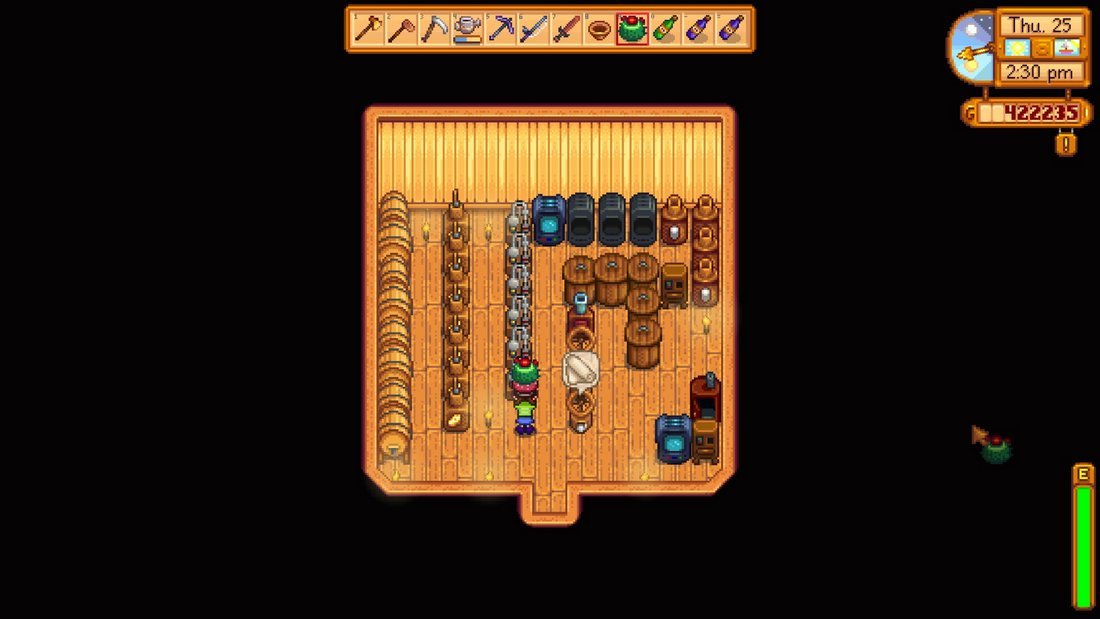 Finding a cloth to dye is pretty simple. There are many ways that can be used to find clothes. Here is the list.
If you have a Delux coop and a Delux barn, you can make Sheep and Rabbits. These two animals will give you wool. These Soft and fluffy wools can be placed in a loom, which means you can get clothes from it after 4 hours.
Secondly, you may find some soggy newspapers when you are fishing or checking dustbins. These soggy newspapers can be placed in a recycling machine to create torches and clothes.
Also, when you kill a mummy in the skull cavern, there is a chance to get a cloth.
If you are friend with Emily, she will occasionally send clothes.
If you give 3 aquamarines to the desert trader, you can buy clothes on Wednesdays.
When you collect at least 1 cloth, after a cutscene with Emily, you will unlock the dye pots and the sewing machine placed in Emily's house.
2. Gather Some Items To Dye
Once you collected clothes, you need to find other items to dye. Any item in Stardew Valley such as vegetables, Fruits, forgeable items, cooked meals, and wine can be used to dye.
3. How To Dye Clothes Using Dye Pots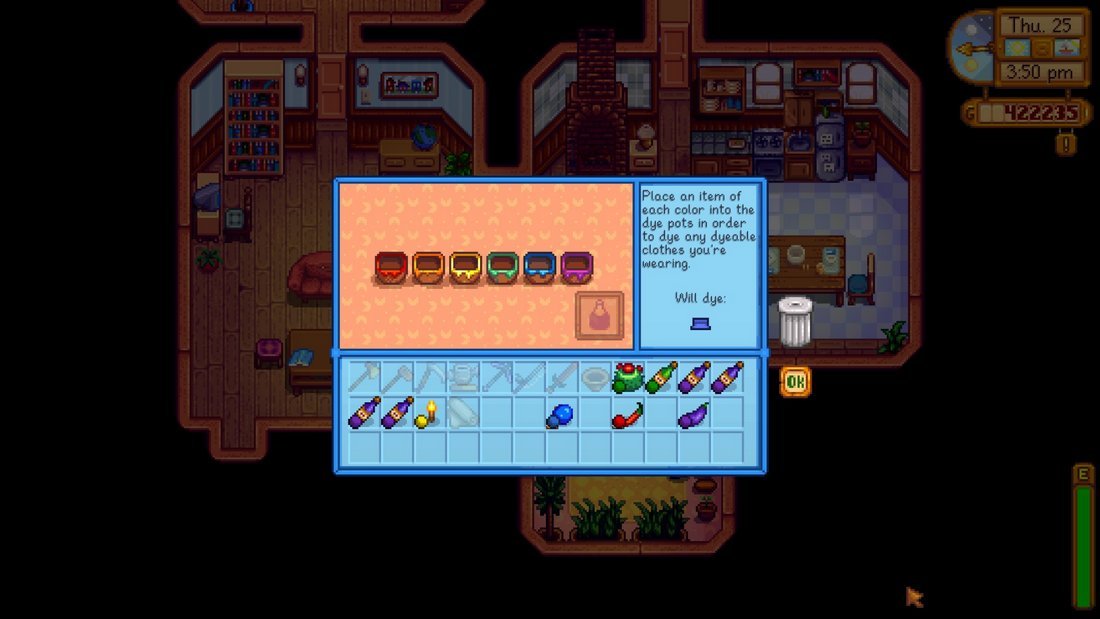 Now, you have all the items to dye clothes.
There are two ways to dye clothes. The first one is to use the Dye pots method. The second one is the sewing machine. Both these machines are placed in Emily's house.
Dye pots can be used to change the shades of the clothes that you are wearing. Here, there are 6 color pots, which are red, orange, yellow, green, blue, and purple.
You need the items from each color to dye cloth. If you have an item that matches the dye pots, the item will be highlighted in your inventory. Drag it to the right color pot. After you complete the 6 pots, a dye bottle will appear. Click on it.
Then will appear a tab that can change the Hue, saturation, and lightness. You can adjust them to get the color you want.
In case you are worried about the items that you can use for dye pots, here is the list.
4. How To Dye Clothes Using a Sewing Machine
Dying clothes using a sewing machine is a little bit different from the dye pot method. Here, you need to add only one item to dye clothes. The color of that item will mix with the color of the cloth and make a different color.
For example, if you put a yellow skirt on the cloth section and cranberries on the spool, the shirt will be orange shade. Usually, a preview of the new color will appear on the tab.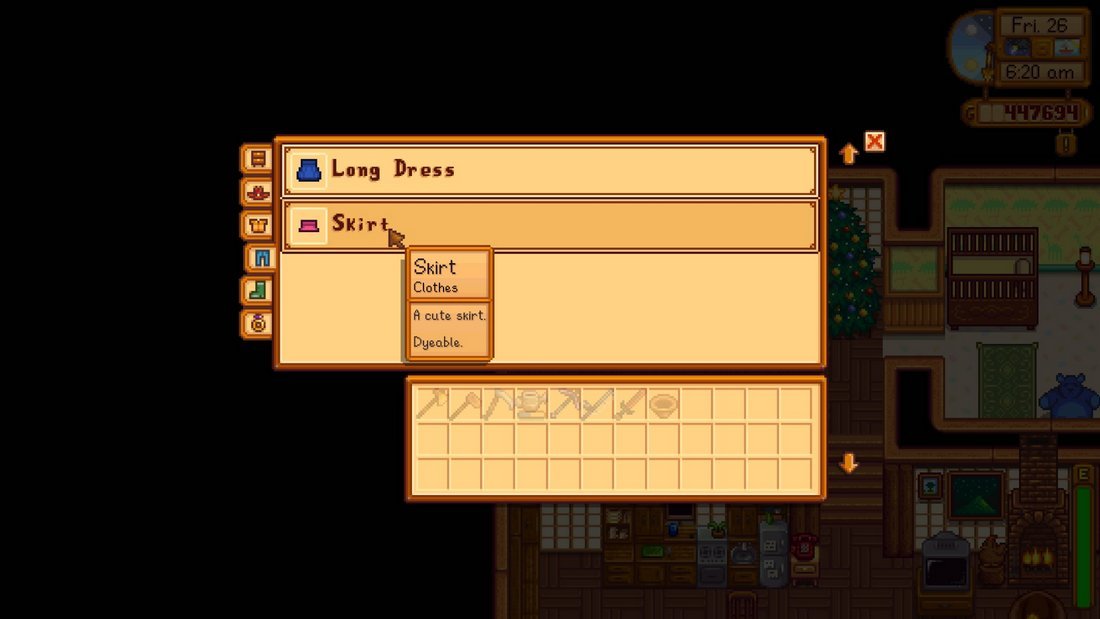 Keep in mind, every cloth can not be dyed. If you need to know if a cloth can be dyed or not, keep the arrowhead on the cloth and it will show you the detail of the cloth whether it is dyeable or not.
In Conclusion
In Stardew Valley, adding colors to your outfits is a great way to express your style and preference. By following these steps you can master the art of dying. So let your creativity shine.