I rarely spend money on microtransactions (MTX) in games.
I'm super cheap so I don't spend any money on the game unless it's a free-to-play game that I really like or if that MTX has tons of value that saves me time.
Most of the MTX in Fallout 76 are cosmetics. So I really did not want to spend real money since I already paid for the game.
Thankfully, Fallout 76 allow you to earn its premium currency for free by playing the game.
How To Get Atoms in Fallout 76
I love it when games give you ways to earn in-game currency through events. Fallout 76 is also one of those games.
Atoms are the premium currency used in Fallout 76. Normally, you have to spend real money to buy atoms.
But, the game also gives you a couple of ways to earn its in-game currency through various activities.
In fact, I managed to gather over 2000 Atoms without spending a single dollar. I bought a cool outfit and a Collectron with it.
Here's how I did it.
Method 1: Complete Challenges
The easiest way to earn Atoms in Fallout 76 is to complete various challenges.
If you open the challenges menu and switch over to the Character and Social tabs, you'll find a bunch of easy challenges that reward you with Atoms.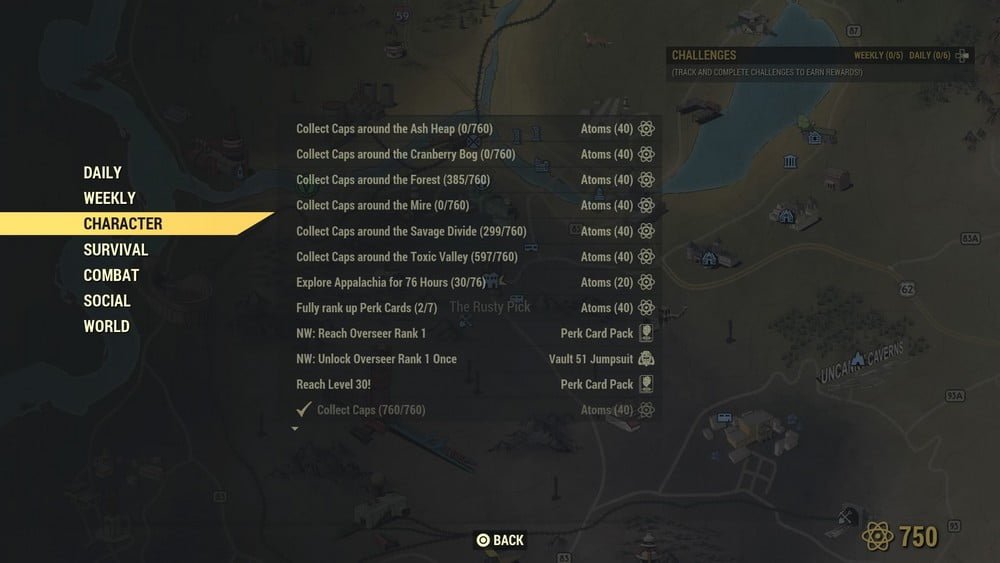 Some of them will reward you with 20 to 40 Atoms and sometimes even more.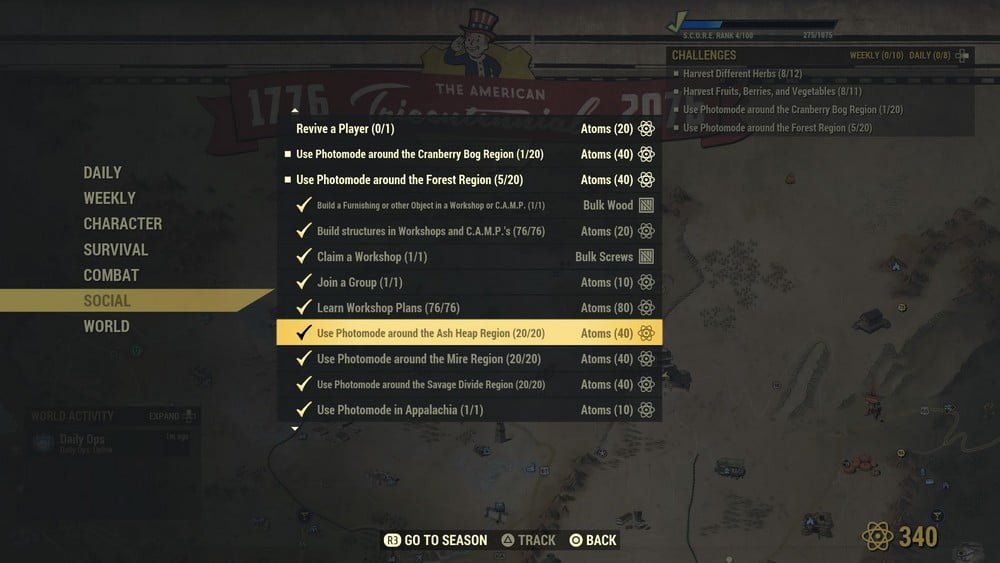 For example, there are a few challenges for taking screenshots using the photo mode around different regions in Appalachia. Other challenges are just as easy as that.
Method 2: Complete The Season Pass
The new season pass in Fallout 76 is another great option for earning Atoms for free.
There are a few rewards scattered throughout each season that gives out over 150 Atoms each.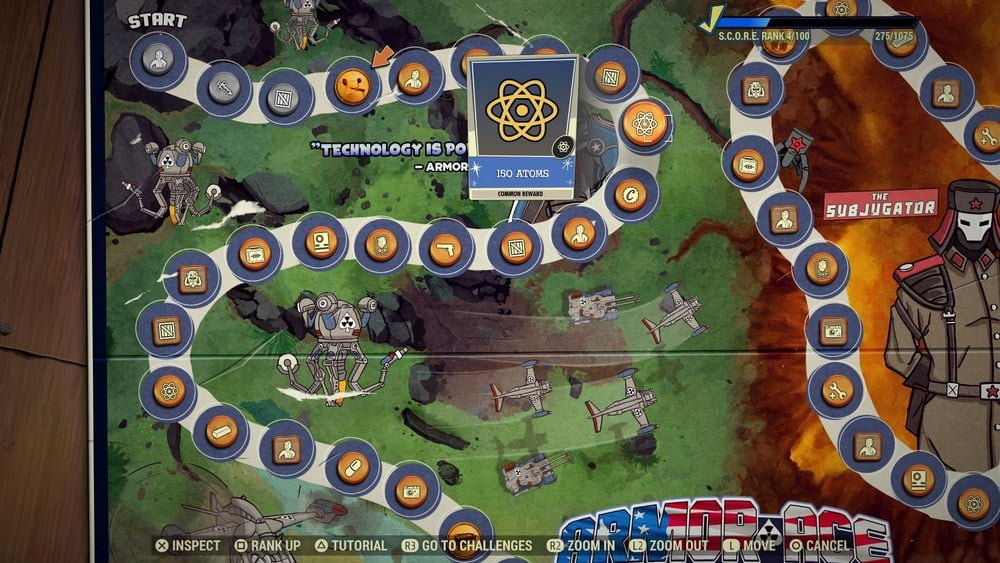 All you have to do is progress through the season pass and the Atoms are yours, along with many other rewards.
It's as easy as doing the daily and weekly missions.
Right now these are the two of the easiest ways to earn Atoms for free in Fallout 76.
It's a bit of a grind, but you'll definitely enjoy the game more when you're playing with an end-goal in mind. I know I have.
Conclusion
Hopefully, more methods for earning Atoms will be introduced in upcoming updates. Until then, here's a guide on how to get free backpack skins.