Fallout 76 received a lot of hate and negative reviews from players upon its release. And for good reason.
The game was full of bugs and issues that ruined everyone's experience.
However, Bethesda managed to redeem themselves by providing a massive overhaul to the game with the Wastelanders update. And it was Free! That was quite the surprise, especially coming from Bethesda.
Now, the publisher has another surprise up its sleeve. They're introducing "seasons" for Fallout 76. It's like the battle pass or the season pass content for player. Except, this battle pass is completely free for everyone. No need to purchase any premium pass. It's all free!
Here's what the battle pass will look like.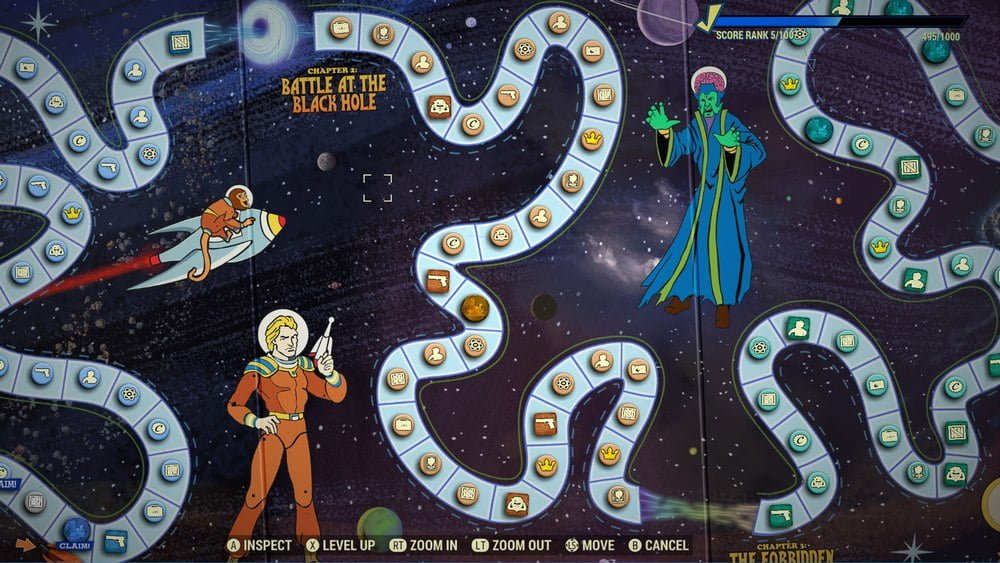 Bethesda plans on releasing seasonal content in 3 stages within the rest of 2020. Including content for Summer, Fall, and Winter. And the first Season will be available with the Update 20, which will go live in June.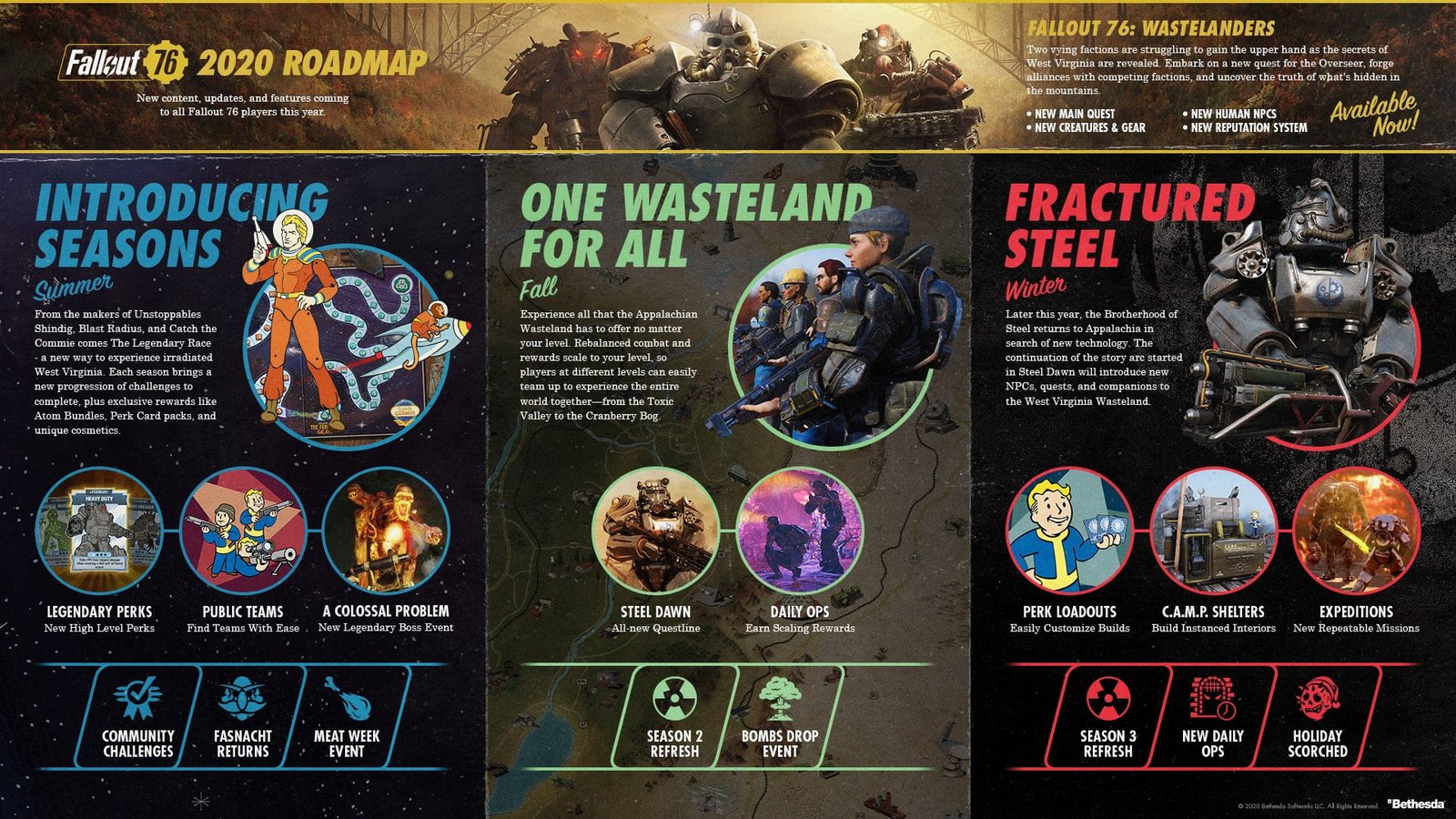 It's unclear whether these Seasons will stay free for the coming years or it's only free for the first year. Either way, it seems like a nice addition to the game to keep players coming back for more.
When Wastelanders released, everyone was excited to see the game running so smoothly and bug-free. Many of my fellow gaming friends highly recommended that the game so I went ahead and grabbed a copy for PS4. I've been playing it for the past few days and really enjoyed it. I'll be covering guides and tips on Fallout 76 right here. So stay tuned.